Apple Sells 3 Million New iPod Touches
Today Apple announced that the new iPod touch sold more than three million units within just a few weeks.
The new iPod touch starting shipping earlier this month starting at $299. The device is the first iOS device to come in a variety of colors and with a 4-inch display.
The new iPod touch uses a combination of technology from the iPhone 4, iPhone 4S and the iPhone 5. It uses the same A5 processor as the iPhone 4S, the 5MP camera of the iPhone 4, and the same screen as the iPhone 5. The result is the best iPod touch yet according to most reviews.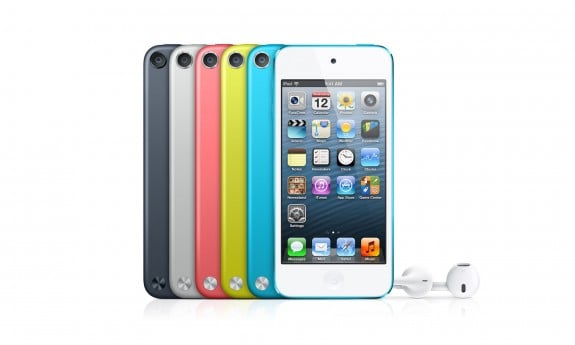 Apple positions the new iPod touch as a replacement for a point-and-shoot camera. To reinforce that idea Apple included what it calls the iPod Loop with every iPod touch. The iPod Loop is a wrist strap made to fit on the small button of the back of the iPod touch that matches the color of iPod touch.
With iOS 6 the new iPod touch also includes Siri and voice dictation, features which were previously exclusive to the iPhone and iPad. Siri requires an internet connection which makes it less useful on the iPod touch when out of a W-Fi hotspot. Users can take advantage of the feature with a mobile hotspot from a dedicated device, iPad, or smartphone.
The new iPod touch starts at 32GB for $299 and comes in a variety of colors. Apple did not release sales numbers for the other iPod models. Apple also announced selling 100 million iPads and a number of new products including the 13-inch MacBook Pro with Retina Display.

As an Amazon Associate I earn from qualifying purchases.