Apple Sells 33.8 Million iPhones in Q4 2013 (Update)
Today, Apple announced its fourth-quarter earnings for this year, and the most staggering number was how many iPhones the company sold in three months, from late June to late September. Apple sold 33.8 million iPhones during the fourth quarter, which is up from 26.9 million iPhones a year ago; this is a 26% increase year-over-year.
UPDATE: Apple just announced during its earnings call that they sold 150 million iPhones during the fiscal year, from late September 2012 to late September 2013.
Furthermore, Apple sold 14.1 million iPads during the quarter, which is just slightly more than the 14 million that the Cupertino-based company sold a year ago. As for Mac sales, they're seeing yet another dip in numbers, with 4.6 million Macs sold, compared to 4.9 million last year.
Obviously, the launch of two new iPhones, rather than just one, was most likely the biggest boon for the company that saw an incredible 26% increase in sales compared to the same time last year. Last year's iPhone 5 helped Apple sell more iPhones than ever, but this year saw bigger numbers, thanks to the launch of both the iPhone 5s and the iPhone 5c.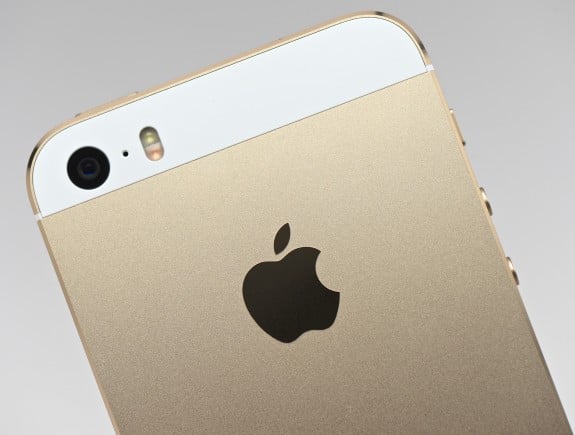 As for the comparatively poor numbers of iPad and Mac sales, it's important to keep in mind that the new iPads and the newly-refreshed Macs will have launched in Q1 2014, so those sales numbers obviously aren't included this time around. Then again, we're surprised iPad numbers beat last year's numbers, considering that Apple's Q4 2013 is the time when most consumers lay off from buying iPads in order to wait for new models.
As for the dollar signs, Apple yet again set a record fourth quarter revenue, raking in $37.5 billion and a net profit of $7.5 billion for the quarter, compared to $36 billion in revenue and a net profit of $8.2 billion from a year ago. The company's Q1 2014 should be even better, since this will fall right during the holiday shopping season.
Apple CEO Tim Cook says that the company is "pleased to report a strong finish to an amazing year with record fourth quarter revenue, including sales of almost 34 million iPhones…We're excited to go into the holidays with our new iPhone 5c and iPhone 5s, iOS 7, the new iPad mini with Retina Display and the incredibly thin and light iPad Air, new MacBook Pros, the radical new Mac Pro, OS X Mavericks and the next generation iWork and iLife apps for OS X and iOS."
In other words, Apple has a huge portfolio of products to choose from going into the holiday season. Get those credit cards out, folks.

As an Amazon Associate I earn from qualifying purchases.