Apple Shakes Up Executive Structure, iOS VP Leaving in 2013
Today Apple announced that Senior Vice President of iOS Scott Forstall will leave the company in 2013, and other Apple executives will assume parts of his responsibilities.
Scott Forstall was not only in charge of iOS, but of Siri and Maps as well. Due to the myriad problems with Apple Maps Forstall's departure isn't a huge surprise. The launch of Siri last year also had its share of problems, and still does, though iOS 6 added a number of new features to the feature.
Both Siri and Maps are now under the direction of Eddy Cue. Cue also controls the App Store, iBookstore, iTunes Store, and iCloud. By giving Siri and Maps to Eddy Cue Apple is consolidating all of its online services under a single group.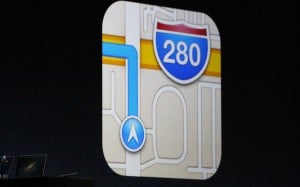 The future of iOS is now in the hands of Craig Federighi. Federighi is also in charge of OS X for Apple. Now, the iOS and OS X teams can work more closely together in one group. Recent versions of OS X added a number of iOS features to the Mac, and there's a chance that combining the teams in one group will help bring more interoperability to the two platforms.
Also as part of the change-up, Jony Ive will now lead the team responsible for the Human Interface (a.k.a. User Interface) across Apple. Ive will continue to design the hardware for Apple as well. Ive's hardware design is known for its simplicity and elegance. It's not clear if his new leadership will bring that design to software, or if he'll continue the trend of skeumorphism in Apple apps which critics love to hate.
Bob Mansfield who almost left Apple earlier this year is now in charge of a new Technologies group. This new group combines the wireless and semiconductor teams in Apple.
Finally, John Browett is also leaving Apple immediately. Browett was the head of retail for Apple, and the company is looking to hire someone to fill his place. Until then, Apple retail will report directly to Tim Cook.

As an Amazon Associate I earn from qualifying purchases.