Apple to Intro iPad 2 on March 2: Round Up of New iPad Rumors
With Apple having already sent out media invites to a number of news and blog outlets to an event, with an iPad gracing the invitation, it is widely believed that Apple will be announcing the successor to its current first generation consumer-centric tablet running on the iOS platform. When launched, the iPad 2 will have more competitors than the first generation iPad did, including upcoming tablets running Google's Android 3.0 Honeycomb operating system, HP's webOS TouchPad tablet, RIM's BlackBerry PlayBook, and MeeGo and Windows tablets.
With chatter of the upcoming announcement around the corner, it's probably best to hold off on purchasing an iPad for the time being, or any tablet purchases including the Motorola Xoom, until the iPad 2 gets announced so that you can make an informed decision based on hardware, software, OS and UI, and any other features and specs that you may want to put head to head and compare.
We'll be joining Apple on March 2nd live in San Francisco, so stay tuned to GottaBeMobile and Notebooks.com for your iPad 2 news.
For now, we're going to round up what we know–or actually don't know–about the tablet. Here are some of the hot iPad 2 rumors that have been circulating recently on the Internet: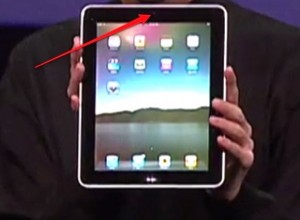 Screen Size:
Nano or Macro? the iPad 2 is widely expected to maintain the near 10-inch display of the first-generation iPad. There is a recent rumor that Apple may be interested in working on a tweener tablet that slots right in between the iPad and the iPod Touch.
Seeing is Believing:
We haven't laid eyes on the actual display of the iPad yet. Earlier rumors suggest that the iPad 2 will sport a Retina-like Display with a higher resolution screen than the current generation tablet, but newer rumors indicate that Apple may be releasing the iPad 2 as a minor refresh, which not only maintains the screen size of the current slate, but also maintains the current screen resolution. Until we see a Retina Display tablet screen, we're going to follow the mainstream and predict that the iPad 2 will maintain the current screen resolution. The iPad 3, rumored for a Fall refresh, may up the ante with that Retina Display, however. Apple could also use a different screen technology than the current IPS to deliver wide viewing angles on the tablet, perfect when you huddle around the tablet with close friends to share a video.
A Stylus?
Probably not on this one, despite a recent patent.
Slim is In:
Following Apple's tradition of trimming down its devices in size, numerous case leaks over the last few weeks suggest that the new iPad 2 will be slimmer than the current model. The new model will lose the bulbously curved back design on the original iPad in favor of a flatter back and more angled, beveled side edges. The move perhaps is to allow the tablet to remain flat and less wobbly when placed on a table surface, which would help the tablet remain steady when you're poking at the screen and attempting to touch-type on the virtual keyboard on the multi-touch display.
https://www.youtube.com/watch?v=kLNe4brarhk
Can You Hear Me Now?
With the recent emphasis on audio in portable electronics–numerous laptop-makers at CES were demoing products with enhanced audio from SRS, Dolby, and Beats–it seems natural that Apple may want to increase its tablet's audio performance. In fact, rival HP is promoting its TouchPad webOS tablet with superior audio performance thanks to the inclusion of Beats audio speakers–dual-speakers to be exact–on its device. Apple may be following the industry on this one as mock-ups of the iPad indicate a tablet with a larger speaker grill, which not only projects audio downwards, but curves to the back to deliver more robust sounds.
A Stronger iPad:

This is dubious, but a prior Apple patent shows an iPad case that's interlaced with carbon fiber, eschewing Apple's use of aluminum, for a stronger, more rigid iPad housing. However, that may not appear on this upcoming iPad. Apple likes metal, and the company is promoting its 'highly recyclable' products from desktops to laptops to smartphones and tablets thanks in no small part to aluminum and glass–both highly recyclable products. Will Apple give up its uni-body, machined aluminum construction so fast? It's definitely hyped up and is a strong industrial design. For now, we're thinking Apple's sticking to making iPads out of your recycled soda cans.
Cameras Galore: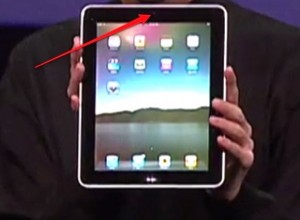 The trend is in for front-facing and rear-pointing cameras, and rumored case designs for the next-generation Apple tablet indicate that the iPad 2 will sport both front and rear cameras. The front camera is a natural as it will integrate nicely with the company's FaceTime video chatting program, now standard on iPhones and iPod Touch devices and rumored to come in HD on the Mac. The rear camera may also be used more as a FaceTime function than as a dedicated camcorder. While you're FaceTiming with grandma and telling her that your toddler is learning to walk, you may want to hold the iPad as a camcorder and show, rather than tell, her the stumbling tot. It makes sense, and will make the iPad more competitive against other tablets with dual-cams.
iOS 4.3 and Tethering Features: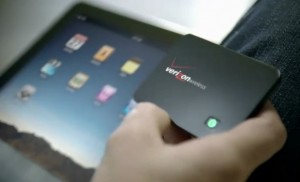 The iPad 2 could usher in iOS 4.3 for the tablet, phone, and iPod Touch. On the iPad 2 and iPhone, the new OS could bring a WiFi tethering feature, which would allow you to share your mobile broadband data plan, with other WiFi-enabled devices. The feature debuted on the CDMA iPhone 4 for Verizon Wireless and is widely anticipated to be available on AT&T as well in the future. Current AT&T iPhone can only share its connection via Bluetooth or USB, limiting the tethering feature to laptops and computers. With WiFi mobile hotspot capabilities, devices such as other tablets, smartphones, gaming consoles like the Nintendo DS, cameras, and others with a WiFi connection can now hop on to your mobile broadband connection without having to get another data plan. The tethering feature should allow users to consolidate and could replace having a separate dedicated mobile hotspot router, like the Novatel MiFi, which is now available on both AT&T and Verizon.
More Me on the Cloud with Revamped MobileMe Offering
Apple may be slated also to deliver an enhanced cloud-based experience with its mobile products, including the iPad 2, with a revamped MobileMe service, promising to bring more social features, providing a digital locker, and more. The launch of the new MobileMe service is expected to coincide this Spring with the opening of Apple's new North Carolina data center.
Apple A5 Dual-Core Processor: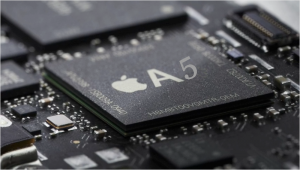 Apple is expected to deliver a dual-core custom mobile processor solution based on an ARM Cortex A9 reference design. On the iPhone 4, iPod Touch, and original iPad 1, Apple had delivered those devices with its single-core 1.0 GHz A4 processor, a chipset that rivals the Texas Instruments OMAP solution found on the Motorola Droid along with the Samsung Hummingbird solution found on the company's original Galaxy S smartphones. With the industry now migrating to dual-core chipsets, Apple may join NVIDIA, Samsung, and other mobile CPU-makers in releasing a dual-core CPU, which may first appear on the iPad 2 and then migrate down to the iPhone 5. Increased performance from CPU, a more capable GPU, and more RAM for multi-tasking may all be in order for the second generation tablet.
The dual-core CPU will also help Apple deliver faster performance while maintaining better battery life. After all, the Xoom, TouchPad, and a number of smartphones like the Atrix are all sporting dual-core, Apple will also need to stay competitive based on specs. Rumor has it, though, that Apple's dual-core A5 will also support multi-core GPU performance.
AT&T and Verizon Unite: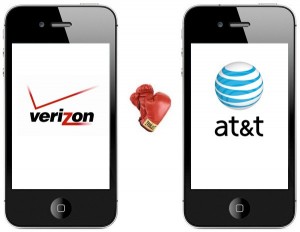 A lower-cost entry level WiFi-only iPad is pretty much a shoe-in at this point, but what 3G–or even 4G tech will the iPad 2 sport? Given Verizon making nice with Apple on the iPhone, the iPad-maker now has experienced with CDMA technology. We can perhaps expect to see a native CDMA-based 3G Verizon iPad 2 and a native GSM-based AT&T 3G/4G HSPA+ iPad 2. Perhaps, Apple will be brave and release a "world phone iPad" that integrates both CDMA and GSM chipsets onto a single device for use on whichever carrier you see fit. That would definitely simplify the offering as Apple doesn't like to offer too many product SKUs for the same product. Just say 3G iPad and you can take one home and activate it on either Verizon or AT&T–just decide what capacity/storage size you want when you purchase it. Whatever tech is implemented, we can expect to see some stronger radio receptions on future iOS devices, especially given the debacle over the iPhone 4's Antennagate.
Where Do These Ports Take Me?
The iPad 2 definitely has more ports and openings than the first generation iPad. We've been hearing things from a full USB port, a micro SDHC card reader slot, a full SD card reader, a micro USB charging port, an HDMI port, and so much more! Apple, notorious for remaining proprietary–think dock connector rather than micro USB–may still shun the rest of the world and march to its own beat. Given that the new MacBooks are slated to receive its own Light Peak port, wouldn't it be nice that the iPad be the first device that made use of that port, in addition to the USB-based dock connector cable for slow-poke PCs to connect. That way, Mac users can boast faster iTunes synchronization!
NFC Technology: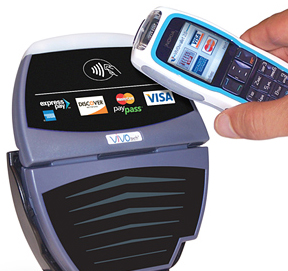 Highly probably, but until it becomes more ubiquitous, the technology is limited. Otherwise known as Near Fields Communication technology, the RFID chip allows nearby devices to communicate. Google is leveraging the technology on Android as a mobile payment mechanism–tap your smartphone to an NFC sensor to pay for physical goods. Apple also has plans for NFC payments, which is expected to take off in the U.S. market, but the company also has other visions and applications for the short-range communication technology. One use for NFC that's been discussed about previously on the Internet is the integration with Macs. iPhone/iPad users can save their Mac settings on their phone so that when they're near a neighboring Mac, they can wave their mobile devices in front of these public Mac terminals and their home settings–select apps, wallpapers, settings, contact lists–would appear on the Mac and when they're done, the settings would disappear. It'd be a great way to go to a public library and load up your own settings so that the machine will feel familiar to you. Of course, NFC chips and sensors would need to be placed on mobile devices and Macs as well.
Bigger, Better Battery?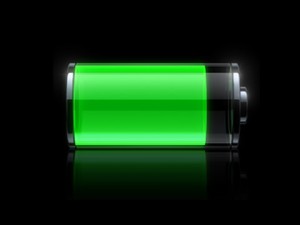 The iPad 2 is said to have a better battery to deliver increased usage between recharges. That may be possible, and would definitely extend Apple's lead in the tablet department as the iPad already outclasses tablet competitors–including the Xoom–in battery life tests.
A Cheaper iPad?
Though Apple doesn't have to compete on price–it's still the cheapest consumer-tablet out there, especially when you integrate a mobile broadband radio and Apple already offers a low entry level $500 WiFi-only edition–the company can afford to even undercut its competition even further and price them out of the market. Why? Apple owns the App Store and could make money post-purchase by selling you apps. Motorola, Samsung, HTC, LG, and others on Android don't have that privilege as Google runs that App Store while the former companies provide the hardware. With Apple controlling every bit of the pie, there's no commoditization on the very vertically-integrated iPad ecosystem thanks in no small part to Apple's App Store.
The iPad 2…Still not here yet, but close
For now, enjoy this parody of the iPad 2 made by a YouTube user.

As an Amazon Associate I earn from qualifying purchases.