Apple Store Down: New MacBooks Set for WWDC Release?
Apple has taken down its online store, possibly confirming the arrival of the next generation of MacBooks.
The downtime comes on the exact day that Apple is due to take the stage at this year's World Wide Developers Conference, WWDC for short. It's at this conference that the company typically announces next generation products. In particular, the company choose this show to launch a revamped line of MacBooks last year.
Recent rumors have indicated that Apple will use WWDC to launch new versions of the Macbook Pro and MacBook Air, both of which would likely include new Intel Haswell chipsets. It's these chipsets that will enable device builders to create machines that are capable of 30% more battery life than Intel's last generation processors.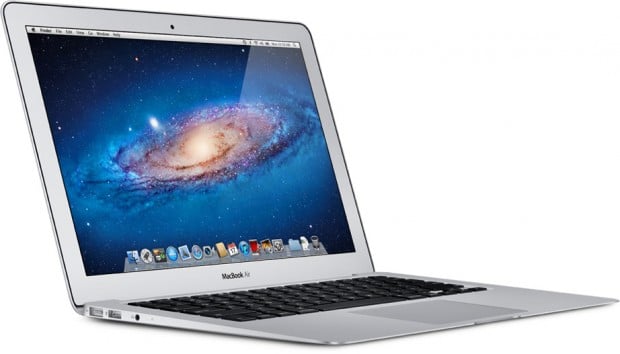 It's also these chipsets that are enabling near all the devices that Microsoft and its partners are hoping to take on both the MacBook line and Apple's iPad. By using the chipset and Windows 8, hardware vendors are able to create machines that Apple has yet to, and possibly never will, enable. That's a problem if the convergence of tablet computing and traditional computing is quickly approaching as some industry watchers believe.
Read: WWDC 2013 – What to Expect and Not to Expect
These updated MacBooks could be carrying a updated version of OS X as WWDC is also where Apple details the features and updates it's making to the operating system that it uses inside its traditional computers. According to some sources, Apple did have to reprioritize its engineering talent away from OS X10.9 to get iOS, the company's mobile operating system, into consumer's hands on-time. So while it's likely the company will at least discuss OS X, it's possible that its release could not be imminent.
Rumors have pegged OS 10.9 as including Siri –Apple's automated voice assistant from the iPhone and iPad, Apple Maps integration and improved multiple monitor support for users whose needs require more than one display on their desk.
Gotta Be Mobile will have all the latest from Apple's conference starting this at 10:00 a.m. Pacific Standard Time, 1:00 p.m. Eastern Standard Time.

As an Amazon Associate I earn from qualifying purchases.