Apple Store iPad App Launches with Image-Heavy Interface
Shopping at the Apple Store on your mobile device seems pretty weird; it's not really something you see everyday when someone buys a MacBook Pro from their iPhone, but apparently the Apple Store app is really popular, which has sparked the company to create an iPad app that allows shoppers to browse products on a larger screen.
Apple's goal for the iPad app is to take advantage of the tablet's Retina display in order to show off its products in extreme detail with an image-centric user interface. This will allow shoppers to get a better look at the iPhone, iPad or MacBook that they plan on buying.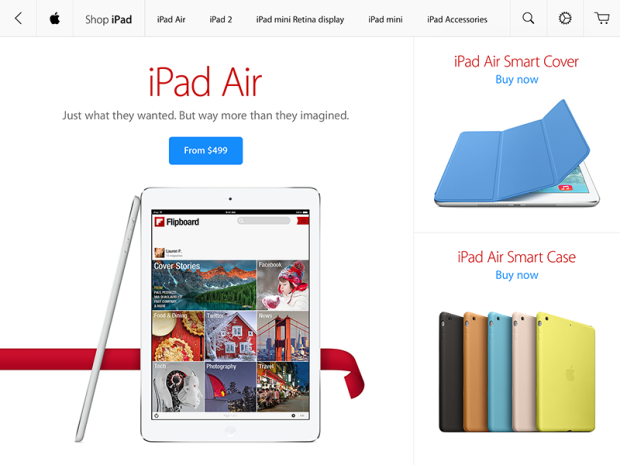 The only big new feature that's exclusive to this new iPad app is a section called "New Trending," which showcases some of the products that are currently popular on Apple's online store, most likely based on sales numbers and search queries for a particular product.
Other than that, the app offers pretty much all of the features of the Apple Store iPhone app; you have the ability to find your nearest Apple store and even make Genius bar appointments. Plus, you can order a product and have it shipped to an Apple Store near you for pick-up.
Personally, I've never been one to shop on my mobile devices, mostly because I believe it encourages impulse purchasing, which can be deadly on your wallet, so if there's something that I think of that I want or need to buy, I'll write it down and wait until I'm in at home before I buy it. Of course, if it's something critical that I need as soon as possible, I'll certainly be browsing the Amazon app on my iPhone in order to buy it; Free two-day shipping with a Prime membership is one of the best things ever.

This article may contain affiliate links. Click here for more details.