Apple Store Still Up As WWDC Kicks Off–Does That Mean No New Hardware?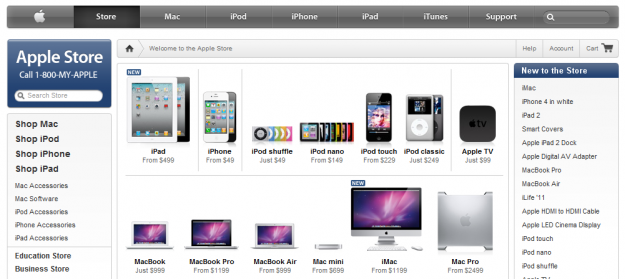 Apple's online web store is still up as Steve Jobs has begun his WWDC keynote this morning in San Francisco, California. It's unclear if there will be new hardware, or if an iPhone 4S or iPhone 5 will debut today, but as Apple's website is still up, it may mean that the Cupertino, California company isn't planning on any changes to its website to feature new products.
Usually, when Apple is getting ready to announce new products, it takes its web store offline to refresh the store.
Even if a new iPhone 4S or iPhone 5–the next-generation iPhone–gets announced today by Steve Jobs at WWDC, Apple may not make it available for sale or pre-order until a later date.
For now, shoppers who need to buy something online can continue shopping at Apple.com.

As an Amazon Associate I earn from qualifying purchases.