Apple Store Website Starts Selling Nest Thermostat
Today there's one more location to buy a Nest Thermostat: Apple's online store.
After a long period of downtime the Apple Store is back online, now carrying the Nest Learning Thermostat for $249.95. The device is $0.95 more expensive through Apple's online store, which we assume is a convenience fee for being able to buy the device at the same time as an iPhone or iPad.
Aside from the small price increase the only downside to buying the device through the Apple Store is there's no option for a professional installation. Nest offers installation for an additional $119, though our own Josh Smith didn't need a professional installation for his Nest Thermostat.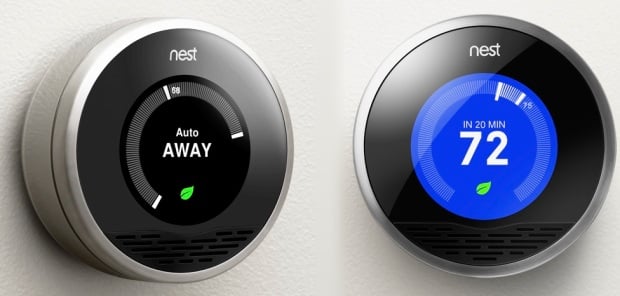 The Nest is the creation of former Apple Senior Vice President Tony Fadell. Fadell can also claim the title of creator of the iPod and the first three iPhones, as he led the teams responsible for those products. With Fadell's track record at Apple, and how well the Nest works with the iPhone and iPad, it's no surprise that Apple decided to sell the Nest in its own store.
While the Nest is pricier than most thermostats, it's feature set makes it worth the price. We don't know of any other thermostat that users can set from a mobile device that also learns the user's preferences over time. It's a great way to easily monitor the temperature of the house from anywhere with the iPhone and Android apps, and it helps save energy, which is always a good thing.