Apple Subscribes to Sanity: Better In-App Subscription Policy
Apple has caved to the growing competition, changing the much complained about In-App subscription policy which was set to go into effect at the end of this month. The new Apple subscription policy doesn't address all of the concerns from publishers, but the new rules do address the big issue of subscription pricing.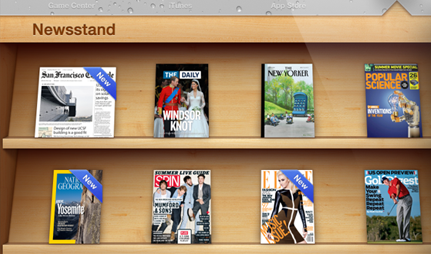 Previously, the In-App subscription plan required that the In-App pricing for subscriptions be as low as the lowest price outside of the app, which caused much concern due to the 30% cut Apple takes on In-App purchases. This plan was supposed to start on June 30th, possibly causing issues for apps like Netflix, Hulu Plus and many others.
After much complaining from content providers and at least one high profile app leaving the app store, Apple has reversed the trend to allow for more friendly in app purchase plans. MacRumors has a copy of the new guidelines, which includes the following important section.
11.13 Apps that link to external mechanisms for purchases or subscriptions to be used in the app, such as a "buy" button that goes to a web site to purchase a digital book, will be rejected

11.14 Apps can read or play approved content (specifically magazines, newspapers, books, audio, music, and video) that is subscribed to or purchased outside of the app, as long as there is no button or external link in the app to purchase the approved content. Apple will not receive any portion of the revenues for approved content that is subscribed to or purchased outside of the app
The changes are important because it now allows Netflix and other content providers to sell subscriptions outside of the app without paying 30% of each subscription to Apple provided that there is no link in the app which takes users to an external site to purchase the subscription.
One possible reason for the change is that Apple didn't want to see the Newsstand app in iOS 5 left bare.
We are sure content providers and magazine publishers are excited about the new plan. It will be interesting to see how apps deal with this rule change. We expect to see more apps asking users to purchase subscriptions outside of the app store, but Apple hasn't made this easy thanks to the inability to include a "Buy" button.

As an Amazon Associate I earn from qualifying purchases.