Apple Tablet Expectations Higher than Reality?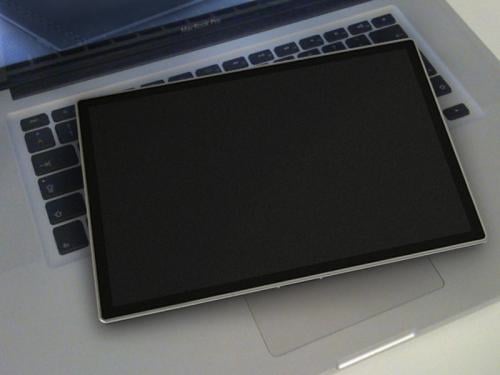 Talk about a loop within a loop. There's no question that expectations for the Apple Tablet are higher than just about anything anyone has ever seen. The pressure is on for Apple to deliver. And that pressure is more than just delivering a device that will be a consumer hit. Expectations this supposed media centric wonder is going to save all sorts of media content producing businesses is getting a bit out of control to my mind.
The New York Times is running a piece this morning talking about how the Print Media is hoping for a pay day once this thing is in people's hands and out of unicorn status. Of course one of the biggest media publishing giants that apparently is depending on Jobs and his Tablet is, wait for it…. The New York Times.
Look, I hope the predictions and expectations come true. It can be argued that this will herald an entirely new age of reading, watching, and consuming content. Although I think that new age has gradually been evolving and the Apple Tablet will only fire the shot that starts the rush. I'm sure some are bothered that Jobs will open a Pandora's box by setting up pay models for content we've been used to getting for free. It could also be argued that the delivery system won't matter unless the content producers actually produce some content that we're willing to pay for. They will also need to adjust business models as this evolves. Apple both helped the music industry and helped uncover their unwillingness to evolve with its iTunes/iPod ecosystem.
We'll know soon enough what the plans are with the big event tomorrow. But we won't know how or if this will work as the expectations hint for some time. And bottom line the measure of any success will be more on the content producers than the device.
Picture via TechCrunch

As an Amazon Associate I earn from qualifying purchases.