Apple Testing New Screen Technology For iPhone 5S or iPhone 6
Apple is reportedly testing a new touchscreen technology from Chimei Innolux for a next generation iPhone, according to a China Times report.
The new technology from Taiwanese company Chimei Innolux is touch-on-display technology, and it uses IGZO display technology which earlier rumors said Apple will use in the iPhone 5S or iPhone 6. The new technology will likely keep the display as thin as possible like the current in-cell touch technology Apple uses on the iPhone 5 display.
The in-cell touch technology of the iPhone 5 has a few issues, mainly that it can stop registering touches and swipes with a lot of diagonal movement. The new technology from Chimei Innolux may not have those problems, which could be why Apple is looking into the technology.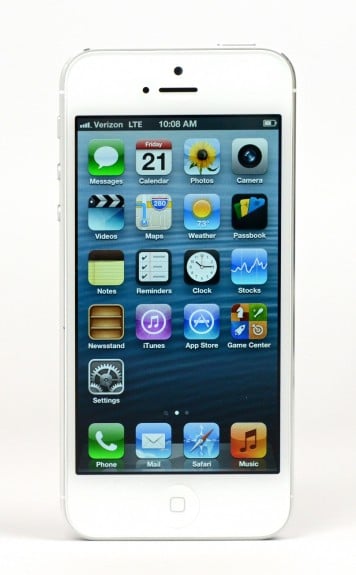 If Apple approves the new display technology, it could use it in the next iPhone, likely the iPhone 5S, or in a future iPhone in 2014.
Apple also recently began testing new A6X processors for iPads from TMSC, another Taiwanese company. If both reports are true, Apple is looking to new companies for its future iOS devices. Presumably these companies produce better products. In the case of TMSC, however, Apple's conflicts with its current ARM processor supplier Samsung likely weigh heavily on the decision.
The next iPhone is likely months away. In the past two years Apple released the new iPhone in late summer and early fall. The company could release the new smartphone then, or it could move it back to June when it historically announced new phones before the iPhone 4S.
Because of the early timing there aren't many rumors about the next iPhone. The latest rumors said it could come with a larger screen and multiple colors. These are only rumors, however, as there's no evidence that Apple will produce a blue, pink or yellow iPhone 5S or iPhone 6.

As an Amazon Associate I earn from qualifying purchases.