Apple to Bring Siri to Mac Via iPhone?
While Siri voice functionality has so far been limited to the iPhone–the voice assistant program was noticeably absent on Apple's latest revision of its iPad tablet and only appears in limited dictation form, and is still missing in action on the Mac–Apple may be looking to expand Siri to other devices. Rather than have Siri exist natively on each independent device, a recently uncovered patent application by Apple would have Siri exist only on the iPhone and can be paired with other devices, like a Mac or digital camera, to extend the voice recognition software to those devices.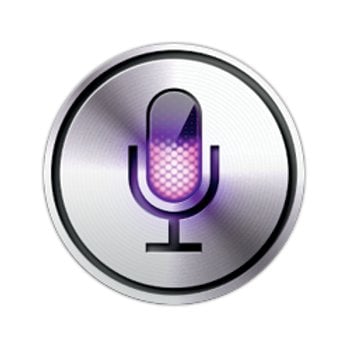 As Siri requires extensive software and hardware to decode and translate voice to text and then text to speech, much of the work of Siri would be handled by a remote server. As such, a constant wireless connection would be needed to have Siri be enabled whenever and wherever a user would require the functionality, and this would probably explain why the software has so far only existed on an iPhone, a device where mobile broadband connectivity over a carrier's 2G, 3G, or 4G network would allow for such ubiquitous access to the Internet to access that remote server. Even on the iPad, where a WiFi version would limit the device's connectivity and still requires the tablet to be tethered to a hotspot to gain Internet access, Siri is absent. Such a system is what is described in the patent and is what exists today.
The iPhone would be paired with a computer–either a desktop or a laptop. The computer can then be paired to other devices, like an iPod Classic or a digital camera through a USB or Thunderbolt cable. When a user wants to play music, for example, on the iPod Classic, the user would access Siri on the iPhone and dictate the command and the computer would initiate the music playing on the paired iPod Classic music player.
A patent application does not necessarily mean that Apple is interested in bringing the capabilities to market and commercializing it, but does give us some insight on how Apple envisions its technology. Perhaps the iPhone with Siri could be the next remote for Apple's speculated iTV?
Via: Apple Insider

As an Amazon Associate I earn from qualifying purchases.