Apple to Discontinue iPhone 4 Bumper Case?
According to a report from 9to5Mac, Apple is poised to discontinue the infamous iPhone 4 Bumper Case as the launch of a new iPhone looms upon the horizon. The report cites an anonymous source and theorizes that the reason behind the discontinuation might be because the next incarnation of the iPhone, possibly called the iPhone 5, may need an updated bumper case because it features a different design.
We have heard that the next iPhone could be thinner than its counterpart, something that was backed up in a curious leak earlier today, which would mean that Apple would have the need for a new case.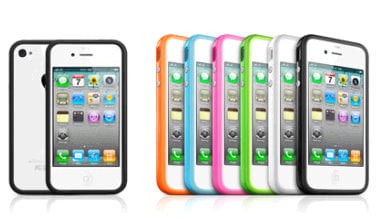 It's also entirely possible that Apple has decided to get rid of the Bumper but still release a phone that has a similar design to the iPhone 4. It's also pretty pricey, it costs $30, and iPhone owners have cheaper alternatives that provide the same amount of protection.
Details surround the discontinuation, like a specific date, remain unclear.
Apple's Bumper Case was at the center of the iPhone 4's Antennagate controversy which ended when Apple handed out free Bumper Cases to owners who signed up for a program.

As an Amazon Associate I earn from qualifying purchases.