Apple To Drop Google Maps in iOS 6
The next version of iOS will likely have a different Maps solution, with Apple replacing Google Maps with its own in-house map app.
According to 9To5Mac, the new iOS Maps app will use technology from Placebase, C3 Technologies, and Poly9. Apple recently purchased the three companies and likely used them to create its own Maps app and back-end. The app will be a complete rewrite with new features like a 3D mode.
The new app will come along with a new icon that still shows Apple's 1 Infinite Loop campus, but has a different color scheme. We assume the maps themselves will look different as well.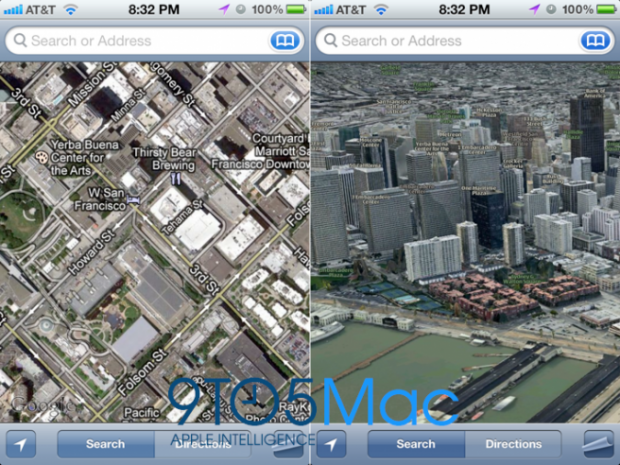 Like the current Google Maps app on iOS, the new app will have street view, just not Google's Street View. Apple's street view will come from C3 Technologies which created its own impressive street view solution before Apple acquired the company.
C3 Technologies is also the company behind the new 3D mode in iOS 6's Maps app. The standard 2D mode should still be the default for the Maps app, but users will be able to enable the 3D mode somewhere in the app. The mode uses declassified missile targeting algorithms to create amazing 3D graphics like the one of the Hoover Dam below.
When Apple launched iPhoto for iOS it abandoned Google Maps in favor of OpenStreetMaps. This is just the next step in removing Google's presence from Apple's apps in iOS 6. It seems unlikely that Apple would remove the terrible YouTube app, however.
9To5Mac also claims we'll see the our first glimpse of iOS 6 at WWDC next month, which we already assumed. The site claims we won't see a complete homescreen redesign in the next version of iOS, with no Android-like widgets. That doesn't rule out the possibilities of third-party widget support in Notification Center, however.

As an Amazon Associate I earn from qualifying purchases.