Apple to Introduce Apple TV Apps at WWDC 2012?
It appears that Apple will announce an Apple TV SDK at WWDC 2012 which will enabled third-party app developers to start creating applications for its the company's TV products.
According to a report from BGR, Apple will be unveiling the Apple TV SDK (Software Developers Kit) at next week's conference in San Francisco.
The move has been rumored in the past but picked up steam after Tim Cook refused to deny whether applications would ever come to Apple TV.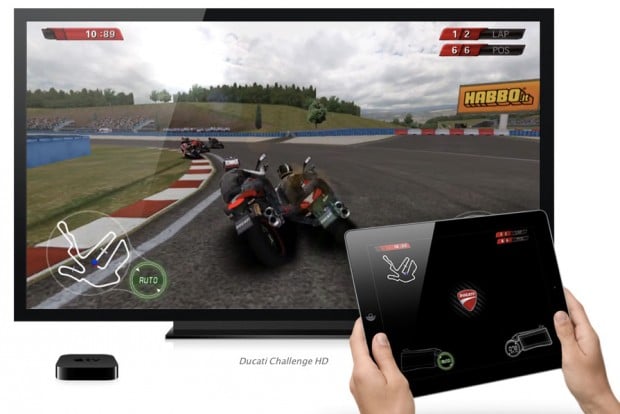 Read: What to Expect at WWDC 2012.
He made those comments during an interview at the D10 Conference last month.
The report is light on the details in regards to the SDK so it's unclear if Apple is going to be releasing the SDK to developers immediately after the announcement or if it will release it at some point down the road.
In any event, if the report is true, then we fully expect Apple and developers to show off some applications running on the Apple TV.
Apple has also been rumored to be unveiling a new Apple TV OS at WWDC 2012. While details are still unknown, Apple is rumored to be enhancing the OS with more features.
Those features may have a lot to do with how consumers interact with third-party applications.
WWDC 2012 kicks off Monday, June 11th and it will be the first WWDC that is keynoted by Tim Cook, Apple's new CEO, who took over for Steve Jobs last year.
The show is expected to revolve around software, much like WWDC 2011, and Apple is rumored to be announcing iOS 6, showing off OS X Mountain Lion and possibly revealing new Macs, in addition to announcing this Apple TV SDK.

As an Amazon Associate I earn from qualifying purchases.