Apple to Start iPhone 5c Screen Repairs Next Week
Just a couple of months after Apple began offering iPhone 5s screen repairs in store, it's reported that the company will soon begin offering screen repairs for the iPhone 5c starting next week. According to 9to5Mac, several sources have said that Apple will start offering iPhone 5c screen repairs in its retail stores starting on January 20.
If you're not familiar with iPhone screen repairs, it's a fairly recent addition to the lineup of repairs that Apple retail stores can perform on your broken iPhone. In the past, any iPhones with a broken screen would require that you get an entirely new replacement phone. This means that you would have to restore from a backup and you might lose some data if you weren't careful.
However, Apple can repair a cracked screen in about an hour, allowing you to leave the store with the same phone you walked in with, except with a shiny new display.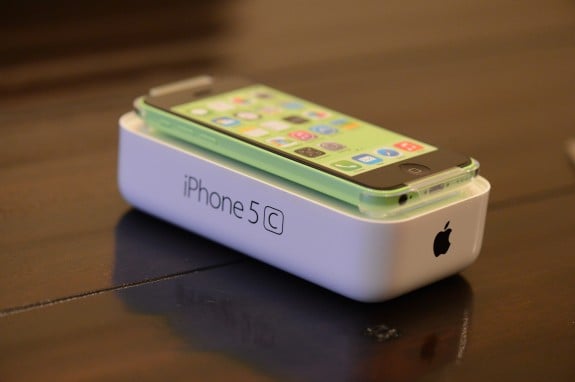 We're not entirely sure of the pricing specifics just yet, but 9to5Mac says that in-store screen repairs will cost the same $149 as an iPhone 5s screen repair, which is a bit steep, but it's still cheaper than buying a completely new iPhone 5c, which costs $550 off-contract.
If you have AppleCare+, the repair will most likely be $79 (same price for an iPhone 5s repair).
Back in June of last year, Apple began offering on-site screen replacements with the iPhone 5 for $149, which was long after the iPhone 5 initially launched. Apple began screen replacements for the iPhone 5s just a couple of months after the phone's release.
Frankly, iPhone 5c screen repairs come at a good time; it's after the holiday season when users are just now breaking in their new phones, and it's about that time where we'll see more and more owners accidentally drop their iPhone on the cold, hard concrete and discover a broken screen. It's certainly one of the most common types of damage, so we're glad that Apple will finally be delivering in-store repairs for the new device.