Apple Rumored To Update MacBook Air and Pro Lineups In June 2013
Apple will update its MacBook Air and MacBook Pro lines next June with new processors according to a DigiTimes report.
According to DigiTimes while Apple will upgrade the processor in the new MacBooks, the company won't introduce any new industrial designs for either line. The current designs will last another year according to the report, but there is a chance Apple will do away with the current non-Retina MacBook Pro laptops according to MacRumors.
The new "processor platform" doesn't mean Apple will make the rumored switch to ARM processors in its devices. Instead it likely means the company will introduce devices using Intel's newest Core processors. Intel's next generation of processors carry the codename "Haswell," and will likely release between March and June 2013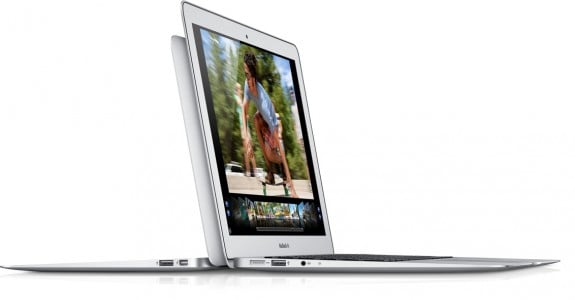 The new Intel Haswell CPUs are faster than current Ivy Bridge CPUs that Apple and every other laptop manufacturer use. The new chips also boost the performance of integrated graphics chips.
The boosted graphics performance will likely result in better performance on Retina Display MacBooks smaller than 15-inches. The current 13-inch MacBook Pro with Retina uses the same integrated graphics as the MacBook Air, which means it isn't much faster than the 13-inch MacBook Air without Retina.
The June timeframe for new MacBooks makes sense because in the past two years Apple updated its MacBook lines in June 2012. A June release places new hardware around the time of Apple's World Wide Developers Conference where it introduced the 15-inch MacBook Pro with Retina this year. If Apple follows the same schedule as this year, it will show off the next version of OS X and announce its new Macs at WWDC 2013.
It's not clear if the new MacBook Air line will use Retina Displays, but it seems very unlikely without a redesign or a big advancement in battery technology.