Apple Tops 10 Million iPads as iPhone Sales Cool (AAPL)
Apple (AAPL) closed a final chapter in company history, announcing the results for the Apple's fourth quarter, the final quarter under Steve Jobs' leadership.
While Wall Street is disappointed with lower than expected iPhone sales, the company moved a lot of iPads and Macs in the quarter ending September 30th.
The iPhone sales for last quarter rose over the 4th quarter of 2010, but dropped from the third quarter when Apple sold 226,000 iPhones a day for a total of 20.34 million iPhones.
Apple is counting on an amazing holiday season thanks to the iPhone 4S, which we recently reviewed.
Highlights for the final quarter include;
17.07 million iPhones in the quarter, representing 21 percent unit growth over the year-ago quarter.
11.12 million iPads during the quarter, a 166 percent unit increase over the year-ago quarter.
4.89 million Macs during the quarter, a 26 percent unit increase over the year-ago quarter.
6.62 million iPods, a 27 percent unit decline from the year-ago quarter.
This is the first quarter to show over 10 million in iPad sales. This is good news for Apple, which faces increased pressure from low cost rivals like the Kindle Fire this holiday season.
It is interesting to see the negative impact on AAPL stock, down 6.68% in after hours trading. Much of the concern is over poor iPhone sales, but Apple has reportedly sold over 4 million iPhone 4S units in the first weekend of sales.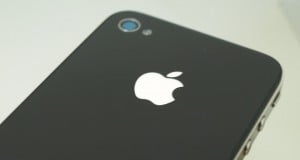 Tim Cook, Apple's CEO issued the following statement,
"We are thrilled with the very strong finish of an outstanding fiscal 2011, growing annual revenue to $108 billion and growing earnings to $26 billion," noting the positive effect of a holiday iPhone launch, adding, "Customer response to iPhone 4S has been fantastic, we have strong momentum going into the holiday season, and we remain really enthusiastic about our product pipeline."
Now that Apple has a phone at every price range from $0 to $399, completion will need to step up their game with devices such as the Motorola RAZR, HTC Vigor and Samsung Galaxy Nexus. But even high end phones like these will leave gaps in the low end smartphone market, which Apple is setting its sights on.
With the possibility of a 7 inch iPad sporting a Retina display, and high iPad sales figures, Android tablet manufacturers are certainly feeling pressure to deliver.

As an Amazon Associate I earn from qualifying purchases.