Apple TV 1080P Review (2012)
If you look at the new 3rd generation Apple TV as an iPad accessory that also lets you watch streaming content, then it's nearly a five-star product and the one of the best iPad accessories you can buy. If you see it as a set-top box for viewing streaming content that also works with the iPad and iPhone, then it disappoints a little.
The new Apple TV boasts only one useful upgrade, a faster processor that lets you play higher resolution 1080p video instead of the 720p video the previous generation Apple TV had.
Everyone will ask, if its worth upgrading from an older Apple TV for 1080P. Absolutely not!
If you waited and didn't get the 2nd gen model but wanted to, then get the new Apple TV. At only $99, it's not a bad deal for iPad users who would like to share their screen to a TV or projector. The Apple TV makes a lot of sense for iPad users who also enjoy Netflix, iTunes video and music, watching YouTube videos, NBA, MLB, or NHL sports. It's not a worthwhile buy for people who don't have an iPhone or iPad and only want to stream Netflix or watch home videos and/or ripped DVDs.
The only user who will see a difference worth upgrading for has a monster display and a love for near Blu-Ray quality movies.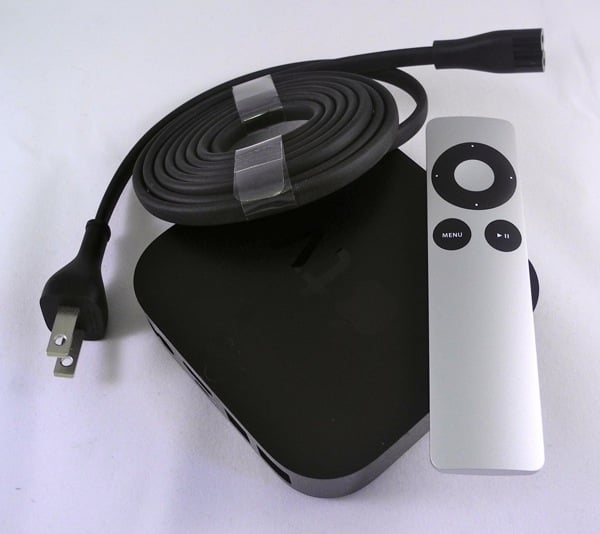 The Hardware
If you've seen an Apple TV 2nd gen model, then you've seen the new Apple TV. They look exactly alike with only the small print markings on the edge with all the connectors showing the difference. It has all the same connections, HDMI, micro-USB for updating software, the power cord connection, an Ethernet port and an optical audio port.
The Apple TV gives you great hardware. It takes up little room and the connection are tight but not too hard to connect. With strong wireless, you can stream and download content quickly.
The power cord is thin and doesn't get tangled. You don't get an HDMI cord, which you must have. If your TV doesn't have a free HDMI port, then you will either need an adapter or a new TV.
A lot of people don't like the remote with the Apple TV. I don't understand this, except that it's a bit small making it easy to lose. You can't type things like search terms or user names/passwords with it, which is true of most entertainment device remotes. If you have an iPhone or iPad, get the Remote app and you can use it to type into the Apple TV interface and to control your Apple TV.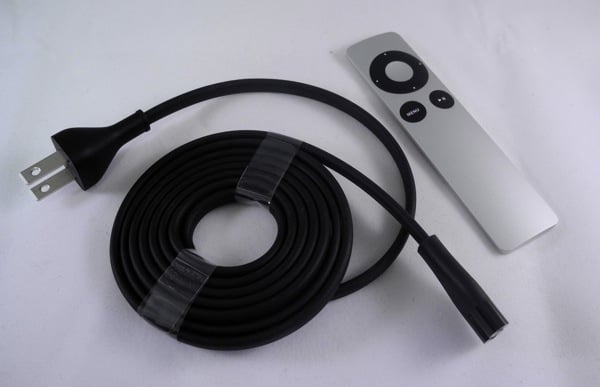 An Awesome iPad Accessory
For those who bought the new iPad 3rd gen or have an older iPad, the Apple TV serves a wonderful function. It becomes a portal for your iPad to a larger display. Hook up to your HDTV or a high-end video projector, and it becomes the link to play video games, view streamed movies or TV shows, or do presentations for work, school or in my case church.
Some of the great things you can do with an Apple TV and your iPad include:
Stream video via AirPlay
Play games with the game shown on the Apple TV and your iOS device becomes the controller
Stream music or podcasts
Make wireless presentations
Show apps via AirPlay so you can do training, teaching or just for fun
A Decent Video Streaming Box
As a video streaming box the Apple TV is only okay. You now get 1080p and I tested it by watching the 1080p resolution version of Hugo from iTunes. The content looks beautiful on my nice 1080p Samsung TV, but is it $99 better than the 2nd gen Apple TV? Absolutely not! It isn't that much better, and many people won't notice the difference.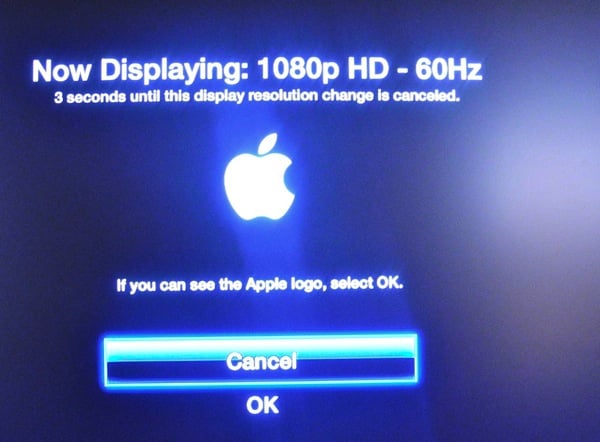 In Hugo, many scenes include snow flurries or dirt particles floating in the air. I think they put these in the film for the 3D version, which I saw in a theater. On the old 2nd gen Apple TV you can see them, but they pop on the 3rd gen Apple TV. If that kind of thing's important to you, then go for the upgrade.
Unfortunately the Apple TV limits what you can watch. It has most of the popular movies available for rent, usually $5 for HD versions. You can now buy movies for around $20 for the 1080p version. Only a few TV networks let you watch their shows, which Apple can't control. Because you don't get apps, there's no hulu or Amazon streaming, like you get with competitor Roku.
If you primarily want a great set-top box, then go with the latest Roku XS, which also has 1080p and offers a wider variety of content. The Apple TV hardware looks nicer and takes up less space, but not much. They cost the same, but Roku gives you more. You can add apps for Amazon, hulu, all the sports leagues except NFL, and more. You can also connect a USB drive to a Roku box and play most media files including movies, music and pictures. Also the Roku remote is better.
Unmet Potential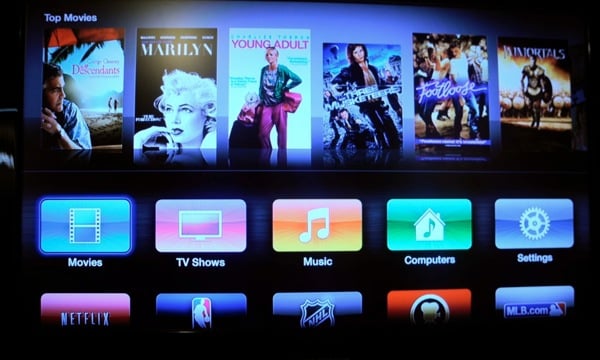 I get disappointed comparing the Apple TV to Roku. The Apple TV could be so much more. Apple has an awesome collection of apps that would be great on an Apple TV. Aside from the video apps available, like hulu, ABC, TNT, TBS and more, you also get a bunch of cool games. Using your iPad as a controller would be so amazing. You can share the screen and play a few games, but having apps on the Apple TV would open up so many opportunities for developers and users alike.
Apps are coming, at least in a limited way. Apple reorganized iOS for the Apple TV to show a grid of apps instead of the previous tabbed interface. This makes it look more like your iPad or iPhone. The new interface works so much better. This system of organization makes me think Apple plans to add apps, maybe in iOS 6. If Apple does add an app Store, then Apple TV will take over the streaming set to box market.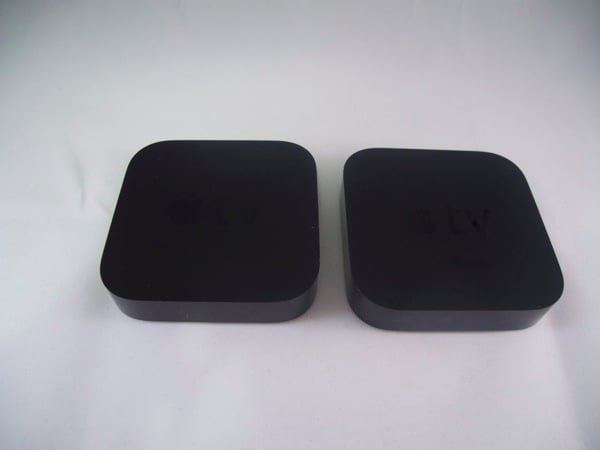 Recommendation
So who should buy an Apple TV 3rd gen?
iPad or iPhone Accessory – People who want to use the Apple TV as a portal to their TV for viewing content or streaming audio should go get one, with one exception. If you have a 2nd gen model, don't bother.
Set-top Box Streaming – If you primarily want a great video streaming box, get the Roku XS instead. It has more to offer now. Until Apple adds an app store it's too far behind.
iTunes Media Lovers – If you have all your movies, music and TV shows in iTunes in the cloud or on a computer on your home network, then you should get the Apple TV, unless you have the 2nd gen already.
Are you getting an Apple TV?

As an Amazon Associate I earn from qualifying purchases.