Apple TV 2014 Minor Refresh Could Still Happen
While it's been said that a major refresh for the Apple TV isn't likely until 2015, that doesn't mean we won't see a minor refresh of the set-top box this year still.
It was reported late last month that a new Apple TV streaming box would be seeing delays into 2015 due to road blocks with negotiations between Apple and cable providers. However, there's still a possibility that Apple could deliver a minor refresh of the Apple TV this fall in order to keep the set-top box up-to-date and hold users over until a larger refresh in 2015.
This report comes from The Information via Ars Technica, which was told that even though a completely-revamped Apple TV has supposedly been delayed into 2015, "Apple could still release a new version of the $99 Apple TV box at some point this year."
Many reports over the last few months had expected a new Apple TV to release at some point this year, and that could very well still happen. The Apple TV hasn't seen a decent refresh in a couple of years, and while there's a new version of iOS that will arrive for the Apple TV this fall, the hardware itself could use an update.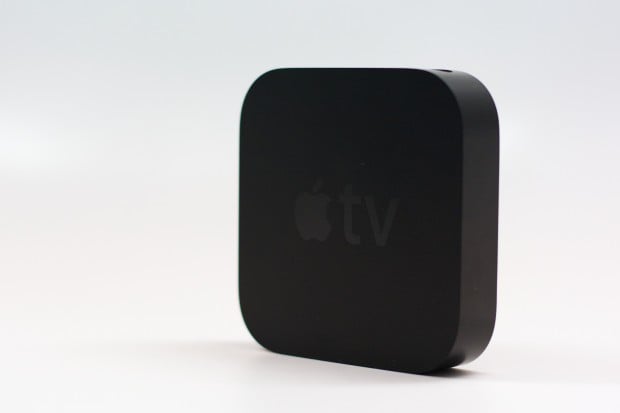 So what's with the delay into 2015? Anonymous Apple employees say that cable companies are to blame, and the ongoing Comcast-Time Warner Cable merger is the one of the biggest reasons why a new Apple TV hasn't launched yet.
If you remember from earlier in the year, Apple boasted that the Apple TV would "evolve" in 2014, suggesting that the company could be releasing an all-new Apple TV before the year's end. However, knowing that Comcast is said to be a big part of the Apple TV refresh, we're not surprised that the cable company's recent acquisition is the reason that a new Apple TV is getting delayed.
Apple has stated in the past that the television market is an area of "intense interest" for the company, and it recently promoted the Apple TV to a dedicated device on the Apple online store, rather than just an accessory that was tucked away under the iPod category.
The upcoming iOS update should give the aging Apple TV box some new life, though. The latest beta for the Apple TV finally comes with a new user interface that gives the Apple TV an iOS 7 look, with flatter icons and a slightly simpler design reminiscent of iOS 7 on the iPhone and iPad.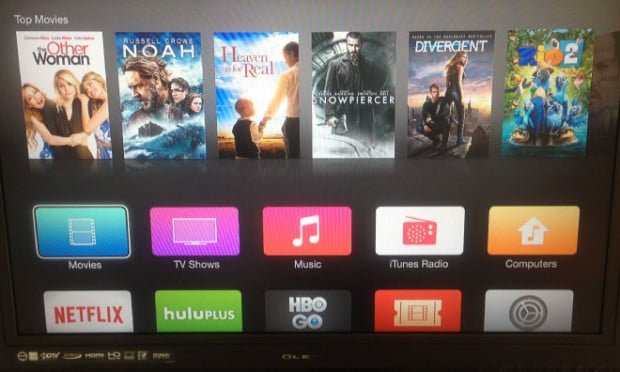 While the iPhone and iPad have both received the new iOS 7 look last year, the Apple TV has been behind on the radical redesigns, still sporting the bubbly iOS 6-esque user interface. However, the set-top box's latest beta is the first time we're getting a glimpse at what Apple TV owners get to look forward to.
Icons are flatter this time around with a simpler look instead of the glossy icons we've known to love. Reflections are also gone, which is on par with the removal of the gloss effects. Text is a bit thinner than the current Apple TV typeface, but we're not sure if it's a big enough difference that a majority of users will notice.
The Apple TV's user interface has remained mostly unchanged for several years, so it's nice that we'll finally get a redesign for Apple's set-top streaming box. Unfortunately, it'll be up to third-party apps to change the design of their Apple TV app icons in order to blend in with the new iOS 7 look, so there may be a period of time where icon designs will clash.
This new design will obviously be available for Apple's current generation of Apple TV, but it does make us wonder whether or not we'll see a new Apple TV soon.

This article may contain affiliate links. Click here for more details.