Apple TV 4 Remote to Come with All New Features
The Apple TV 4 is expected to get a huge makeover, and the remote will supposedly get the same treatment.
According to the New York Times, the remote control that will come with the Apple TV 4 will include a touch pad, allowing users to use it for scrolling through menus and such. The remote will also include two buttons and will be thicker overall, which isn't too surprising if it comes with a touch pad.
The current Apple TV remote comes with only three buttons and a D-pad. It's one of the simplistic products that Apple has ever made, but not having changed the design since 2007, it looks like the Cupertino-based company is looking for a change.
Aside from the new Apple TV 4 remote, the sources say that Apple will reveal the new streaming box in June during the company's Worldwide Developers Conference, which goes along with previous rumors.
The last we've heard of any significant Apple TV 4 rumor was last month when BuzzFeed reported that the new set-top box will be announced at WWDC this year. The new device is said to receive a significant overhaul in design and will even receive Siri capabilities, as well as its own App Store with apps made specifically for the Apple TV.
The report also claims that the Apple TV 4 will feature more onboard storage to store apps (currently the Apple TV has 8GB of storage) and it could use Apple's latest A8 chip for better performance all around.
It's also been said that Apple is working on a television streaming service for later this year, which could also be announced and unveiled in June at WWDC.
According to the Wall Street Journal, Apple plans to launch a television streaming service in September that will include around 25 channels, which will include big networks such as ABC, CBS, and FOX.
It's also said that the service will be available on all iOS devices, including the iPhone, iPad, and Apple TV, and will be priced at $30 to $40 per month.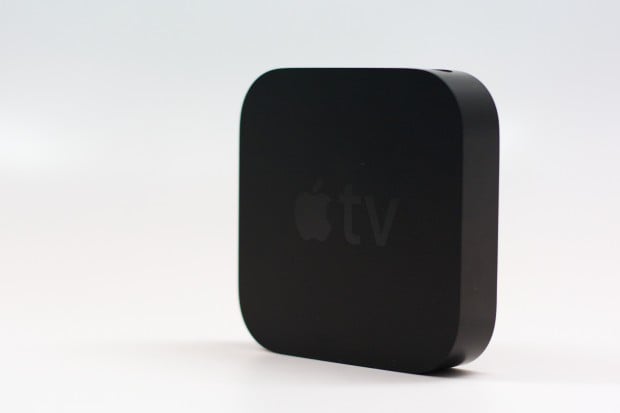 As has been the case for iOS for several years, Apple is expected to announce its streaming service in June (most likely at WWDC) and will detail the new product to the masses, but won't officially release the service until September when the next iPhone will probably release as well.
The Apple TV has gone well over two years without a single refresh, possibly hinting that Apple is close to giving up on the streaming set-top box, but Apple CEO Tim Cook has said in the past that television is a big interest for Apple, so perhaps the company is taking the time to dabble with new technologies.
With so many new streaming boxes released over the last couple of years since the launch of the third-generation Apple TV, many users question if the Apple TV is still as useful when it first released back in 2012. Since that time, we've been introduced to a ton of new streaming options, including newer Roku hardware, the Chromecast, Fire TV and Fire TV Stick, the new Nexus Player, and more.
Many of the features of the Apple TV can easily be found on other streaming boxes, especially if you just need access to Netflix, Hulu Plus, or most other streaming apps, as pretty much all streaming boxes come with the major streaming services included, but Apple may have something unique up its sleeves for the Apple TV 4, although we'll most likely have to wait until June to find out what it is.

This article may contain affiliate links. Click here for more details.