Apple TV 4 Rumors Keep Swirling Ahead of iPhone 6s Event
While the Apple TV has been one of Apple's background products for a while, the new Apple TV 4 might change that as the company prepares to announce the new model during next week's iPhone 6s event.
Apple TV 4 rumors have been at an all-time high lately, with new reports coming in fairly frequently. We've already discussed some of the big rumors about the new set-top box, but as a refresher, the big details to know are that the new device is said to get a bit thicker and wider, but keep the same "squircle" shape as past models.
The remote will also receive an overhaul, with rumors pointing to a built-in touchpad, motion sensors, and a built-in microphone for using Siri on the Apple TV.
The Apple TV 4 is also expected to get gaming support, with the ability to download games and apps through the device's very own app store, as well as connect third-party Bluetooth controllers to the box to play games, and the alleged motion sensors that will be built into the remote are said to act a lot like a Nintendo Wii controller, which could makes for some interesting gaming.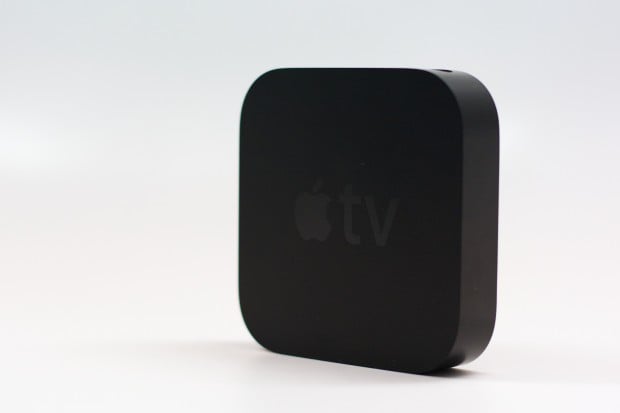 New reports have come in today giving us even more rumored details about the Apple TV 4. According to BuzzFeed, The user interface on the new Apple TV 4 will come with universal search, which will allow users to search for a movie, TV show, or other piece of content within all of the installed Apple TV apps at once, instead of searching through Netflix, Hulu, and iTunes Store separately.
It would essentially be the Apple TV's version of Spotlight Search in a way. You'll even be able to search for actors and directors, as well as perform other searches. You'll even be able to perform a search using Siri, by speaking out your search query.
BuzzFeed also says that the Apple TV 4 will be priced at $149, which was one of the two rumored options that Apple was have said to have been deciding on. That or $199.
According to 9to5Mac, the Apple TV 4 will sport Apple's A8 processor, so it'll certainly be way speedier than the Apple TV 3, and we definitely expected that, since the Apple TV 3 only sports the A5 chip,. However, it's also said that the box won't support 4K content and will come with the same ports as the Apple TV 3.
9to5Mac also echoes BuzzFeed's report of a $149 price tag, although it's said that the $149 model will come with 8GB of storage, and there will be a 16GB model that will sell for $199, but it's possible that Apple could just release a 16GB model for $149.
Price has been one of those things that we're keeping a close eye on, as the streaming box market has changed significantly since the Apple TV was last refreshed back in 2012. Set-top boxes have gotten cheaper, and you can have your pick at any number of them that cost less than $100, so if the Apple TV 4 is priced at $149, the company will surely need to convince the public why it should pay that much for a streaming box.
Even the cheaper options like the Fire TV Stick, Roku Stick, and the Chromecast all ring in at under $50 each, and they allow users to do the basics and stream content from the internet straight to their televisions. We're guessing the Apple TV 4 will be able to do more than just the basics, but the good news is that there are probably a lot of users who will want that kind of fire power in their living room for their TV.
While the iPhone 6s will be the main event next week for Apple, the Apple TV 4 could be the device that everyone will talk about, but we'll have to wait and see what Apple has up its sleeves.

This article may contain affiliate links. Click here for more details.