Apple TV: Could It Make a Dent in Xbox One, PS4 Sales?
Apple is rumored to be bringing native gaming support to the Apple TV this year, complete with game controller support and possibly an app store dedicated to Apple TV games.
This would essentially turn the Apple TV into a living room gaming console, similar to the likes of Microsoft's Xbox One and Sony's PlayStation 4, and if Apple keeps the price of the Apple TV at $100, it'll be one of the cheapest gaming consoles we've seen.
However, if the Apple TV were to take on gaming, it would most likely be similar to the Ouya Android-based gaming console that was launched last year. Ouya is a $100 gaming system that allows users to play Android games on their televisions. Granted, gamers are only able to download and play games that are available in the Google Play store (just like on any Android smartphone or tablet), so there are limits to what can be played on the Ouya.
The Apple TV could be different, though. Seeing as its rumored that the company could introduce a dedicated game store for the device, meaning that better games could be available for Apple TV users that iPhone and iPad users wouldn't be able to get.
Even if that's the case, video game industry veteran Chris Donahue doesn't think that gaming support on the Apple TV will make a dent in the Xbox One and PS4. Donahue has spent nearly 25 years working in the industry at companies like Microsoft, Nvidia, ATI, Sierra and the now-defunct cloud gaming service OnLive.
"Apple will not 'take over' the gaming market but it can certainly open a new market using the Apple TV. Not everyone wants to play Call of Duty — more people play Bejeweled and Angry Birds than any of the hard core games. And if Apple keeps the prices as low as they are on the App Store currently, it will be a lot more affordable than paying $60 for a game."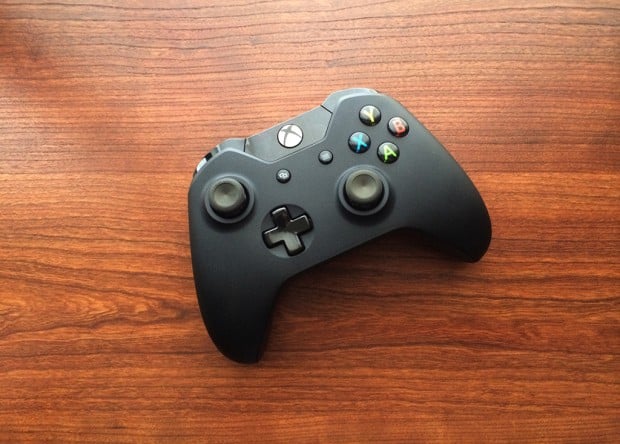 So while Apple might not be able to overtake the major gaming consoles, the Apple TV could still make an impact in a slightly-different market aimed at casual gamers.
"If Apple opens the Apple TV to support a broad spectrum of gamepads, and adds the ability to buy games (and play already purchased games) from the App Store, it can definitely make an impact, but it won't likely ever kill the traditional console market."
We already know that adding a controller to the mix can greatly improve the gaming experience on iOS devices, especially if you can seamlessly play them on your television. Right now, Apple's MFi controller program only has a select number of games with controller support, but hopefully that number increases drastically over the next few months.

As an Amazon Associate I earn from qualifying purchases.