Apple TV Refresh Makes an Appearance in iOS 7 Builds
If you aren't quite convinced that Apple is planning to unveil some new Apple TV hardware next month, maybe this will tickle your fancy. 9to5Mac reports that references to a fourth-generation Apple TV are inside iOS 7 builds, meaning that Apple could very well be working on a new set-top box that will likely run iOS 7 on board.
The reference "is inside of an Apple TV framework related to the device's AirPlay functionality" and the fourth-generation model is labeled as "AppleTV4,1" in the code. The current Apple TV is labeled as "AppleTV3,2." A brand-new device is usually labeled with a new number at the very front, so "4,1" most likely means a fourth-generation Apple TV is in the works.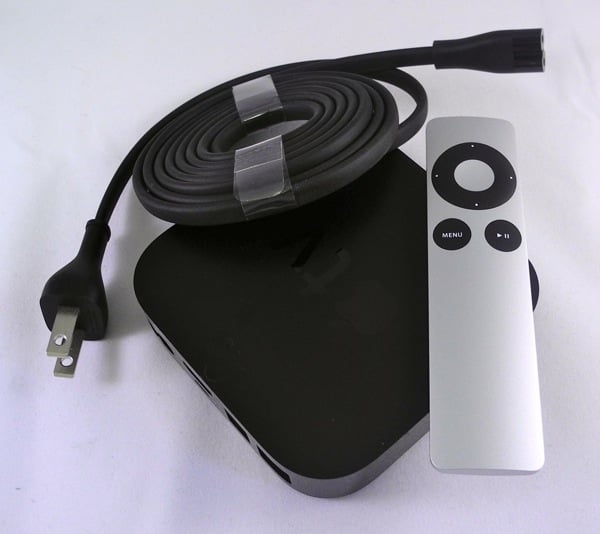 It was reported last month that Apple might be introducing a new Apple TV in March, which could come with native gaming support, as well as a built-in TV tuner, allowing for users to use Apple's own TV guide, rather than the usually-crappy user interface that comes with most cable boxes.
Shortly after that report, Apple updated its online store and gave the Apple TV its very own section, instead of deeming it just a regular accessory, which means that Apple must have some big plans for the small TV box.
Of course, we don't fully know what Apple's plans are for its television set-top box, but it seems highly likely that we'll see an updated Apple TV later this year at some point, most likely sooner rather than later. Plus, adding game support would be the beginning of Apple breaking into the living room gaming console market to take on the Xbox One, PS4 and Wii U.
In any case, the Apple TV is definitely due for an update of some kind, and it seems Apple is going to make this next one count big time. iOS devices have already been huge as far as gaming has been concerned, and this Apple TV refresh might be the boost to further Apple's gaming efforts.

As an Amazon Associate I earn from qualifying purchases.