Apple TV Release Skips WWDC
Apple's Worldwide Developers Conference kicked off yesterday with a keynote from Apple that focused on the announcements of iOS 8 and OS X 10.10 Yosemite. Of course, the keynote revolved around developers, rather than it being purely a consumer-driven event, but we're still a bit surprised to see that a new Apple TV was a no-show.
Apple spent a majority of its keynote detailing iOS 8 and OS X 10.10 Yosemite and going over many of the new features that we can expect from the new versions once they publicly release later in the fall. However, while we've been expecting a new Apple TV model for the last couple of months, we have yet to see one, and WWDC apparently wasn't the place to announce it for Apple.
While it's been rumored that Apple would at least announce some hardware at WWDC 2014 (and it has in the past), that wasn't the case this year. It was clear that Apple wanted to keep its developers conference purely about developers, and that certainly happened.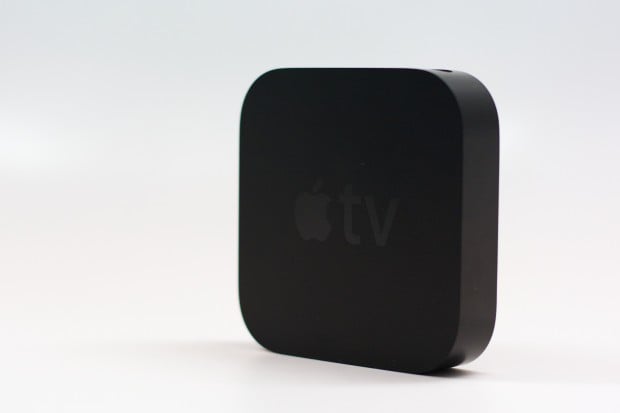 iOS 8 & OS X 10.10 Yosemite
iOS 8 keeps the same overall look and feel of iOS 7, but adds a ton of new features. Most notably, iOS 8 now comes with interactive notifications, which allow users to manage notifications and respond to them right from the Notification Center. So if you get a text message you can tap on it to reply to it right there without having to open up the Messages app. These work a lot like Android's notifications, and that's certainly not a bad thing. These interactive notifications also work on the lock screen, and the Facebook integration even allows you to "Like" or comment on a Facebook post directed at you.
In the Messages app, you can now finally remove certain contacts from group conversations and also give a custom name to group chats as well. Furthermore, you can enable Do Not Disturb for just certain conversations, so that you'll still receive text messages from a friend, but you can quickly mute any incoming notifications from your mom.
Also in Messages, you can share your location with whomever you're chatting with, as well as record a quick audio or video message and send it to them immediately. We've seen these features in other apps as well, including Snapchat and WhatsApp, but they're now integrated into iOS, which is really cool.
As for OS X 10.10 Yosemite, it comes with some pretty sweet features, including an all-new look and feel that finally puts OS X on par with iOS 7, thanks to the translucent windows and menus, as well as a flatter design overall, with redesigned icons that mimic iOS 7 icons, but still include some depth so that there's still a bit of that classic OS X feel.
Furthermore, OS X 10.10 Yosemite also comes improvements made to Messages, including the ability to send and receive SMS text messages (rather than just iMessages), as well as make and receive phone calls as long as your iPhone is nearby and can connect to your Mac.
OS X Yosemite also includes Handoff, which is a feature of AirDrop that finally adds cross-platform support between iOS and OS X, allowing users to send files through AirDrop to either iOS or Mac computers.
The Missing Apple TV
Frankly, we're a bit surprised to see that Apple didn't announced a new Apple TV, especially since it's been rumored that the new model would come with its own gaming app store and everything, which would be extremely relevant to developers. This means it would fit in nicely with WWDC, but apparently Apple thought otherwise, or at least the company has a better time to announce such a thing.
Read: Apple TV Rumor Roundup
Apple said that the Apple TV will "evolve" in 2014, so it's really only a matter of time before a new model gets revealed. We just don't know when that will be quite yet. The company likely won't hold another event until the fall, where it's expected to launch the iPhone 6 and new iPads. This could be the time when Apple also unveils a new Apple TV, but we'll ultimately have to wait and see.

This article may contain affiliate links. Click here for more details.