Apple TV Review (4th Gen)
The new 4th-generation Apple TV is a huge overhaul over the previous model, but is it worth spending nearly twice as much for one?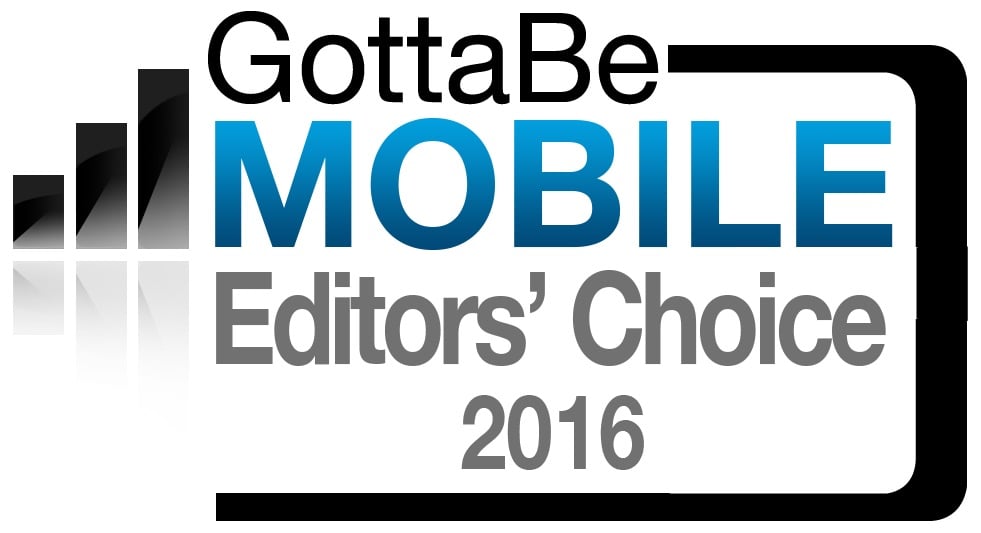 Apple announced the new Apple TV 4th-generation model back in September during its iPhone 6s event and then released the device about a month-and-a-half later. It was a long time coming since the company didn't even touch the Apple TV since 2012, and the slim aluminum Apple TV remote remained unchanged for even longer.
It's no surprise that Apple overhauled its new Apple TV by adding a bevy of new features, including Siri capabilities, gaming support, the ability to download third-party apps, an all-new Apple TV remote, and more.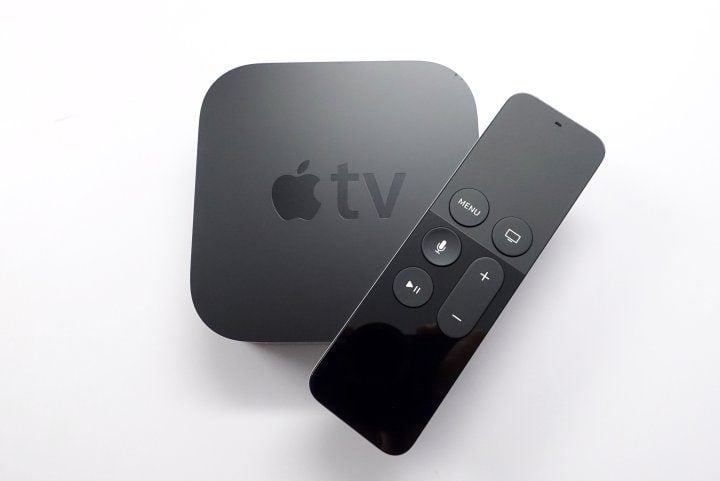 The new Apple TV is undoubtedly an upgrade over the older model, but a big question I kept asking myself is whether or not the $149 price tag was worth it for what I would use it for. Obviously, it depends what you'll use it for, but considering that you can get a previous-generation Apple TV for as low as $59 for basic streaming capabilities, why would you pay $149 for the newer box?
I hope to answer these questions and give you an overview of what your money will buy you if you decide to get a new Apple TV, and whether or not it would be worth the purchase.
Overview
The new Apple TV comes with the same overall design cosmetically, and it has the same "squircle" shape as the third-generation model, but it's about twice as tall in order to fit in all the components needed for such an overhauled set-top box. Plus, you have two different models available, with a 32GB version and a 64GB version separating the two. The 64GB will set you back an extra $50.
It looks pretty boring on the outside, but that's completely okay. It doesn't need to look fancy, as it will just sit on your home entertainment shelf and won't be the center of attention at all. That's the way the Apple TV has always been, and other set-top boxes are the same way.
On the backside, there are less ports than the previous model, but you still have the essentials: HDMI and ethernet, which are really all you need. The only other half-important port that's missing this time around is optical audio, but it's unlikely that too many people miss that on the new Apple TV.
Again, though, the exterior doesn't mean much, so let's take a deeper look into the new Apple TV and see what it can deliver.
User Interface
The new Apple TV's user interface is similar to the previous generation, although it now closely matches up with iOS's look and feel, coming with a simpler and flatter design this time around.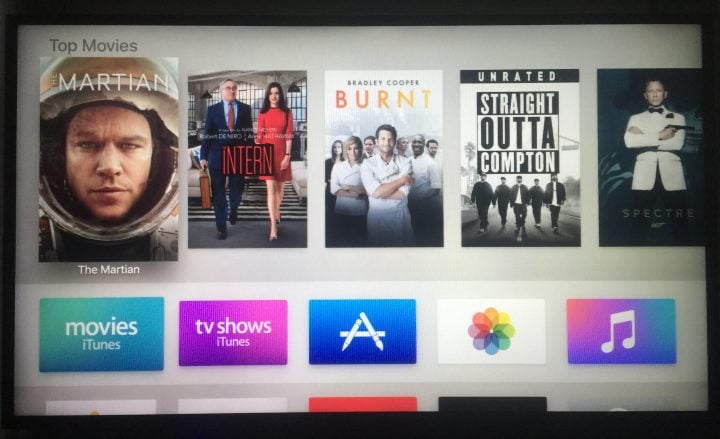 There's nothing too exciting going on with the user interface other than the new look. Apple calls it tvOS now, which officially gives Apple's set-top box its own operating system, although we wouldn't be surprised if it was just a simple rebranding, although there are quite a bit of differences that would point to a complete overhaul of the OS's backend.
While the new look is simple for the most part, it's a much-needed change that the Apple TV has needed for years. Rarely is there a set-top box that actually has a really great user interface that's easy to use and looks good at the same time, and the new Apple TV accomplishes that quite nicely.
Unfortunately, the typing interface hasn't improved one bit. In fact, it might have gotten worse. Instead of the letters being laid out in a QWERTY keyboard fashion, they're spread out individually in one long line, which makes typing out words a chore.
Luckily, this is where Siri comes in handy…
Siri
One big feature of the new Apple TV is Siri, and it's activated by holding down the Siri button the new Apple TV remote and saying your command (more on the remote further down).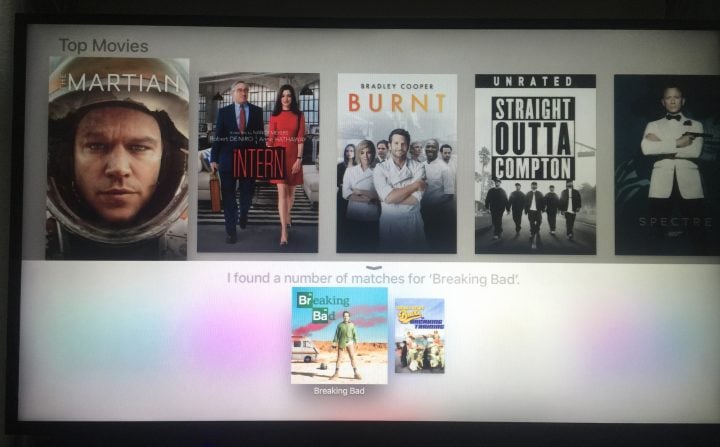 Siri on the Apple TV lets you do a ton of stuff, some of which you may never end up using, but the capability is there if you need it. You can not only use it to search for a particular show or movie, but you can also ask Siri different things about a show or movie while you're watching.
For instance, you can ask Siri, "What did she say?" and the movie will rewind 15 seconds and turn on subtitles. You can also pause at a particular point and ask Siri, "Who is that?" and she'll give you any relevant information on the actor or actress that's pictured, which is pretty impressive.
You can even be really specific with a TV show or movie search and say something like, "Show me movies with Jim Carrey."
While I'm personally not a big fan of Siri on the iPhone, I found myself using Siri constantly when needing to find a particular TV show or movie on the Apple TV. You can even search for something on Netflix without even being in the Netflix app, which is really impressive and super convenient.
And of course, you can use Siri on the Apple TV to look up stuff that has nothing to do with movies or TV shows, like weather, sports scores, stock information, etc.
App Store
Another big feature of the new Apple TV is the App Store, which allows users to download third-party apps for the first time on Apple's set-top box.
Previously, older models of the Apple TV simply came with a handful of pre-installed "channels" that you couldn't uninstall, so the apps that you were provided with were the ones you were stuck with. However, on the new Apple TV, it's completely up to you which apps you want on your Apple TV.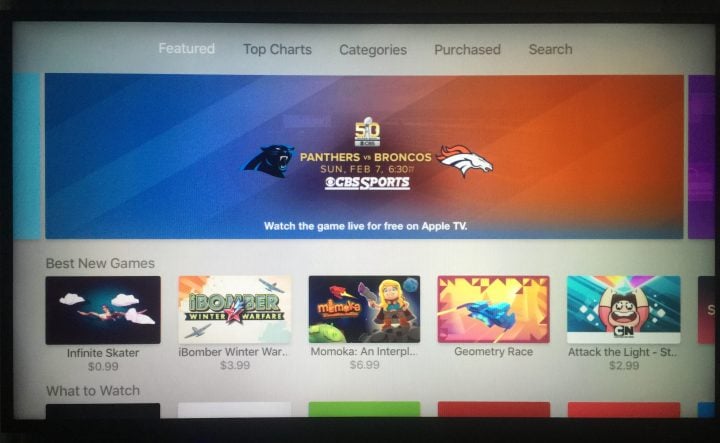 The set-top box has only been out for a few months, but there are already a ton of apps to choose from. However, there are still some that we want to see, like Spotify, IMDb, and more.
The app selection is quite diverse, coming with all sorts of apps that you would have never thought would be available on a set-top box, like Airbnb, Zillow, Periscope, etc.
This is where the App Store becomes rather underwhelming. There are the handful of streaming apps that are a must on the Apple TV, like Netflix, Hulu, HBO Now, and more, but past that, I found very little reason to download other apps.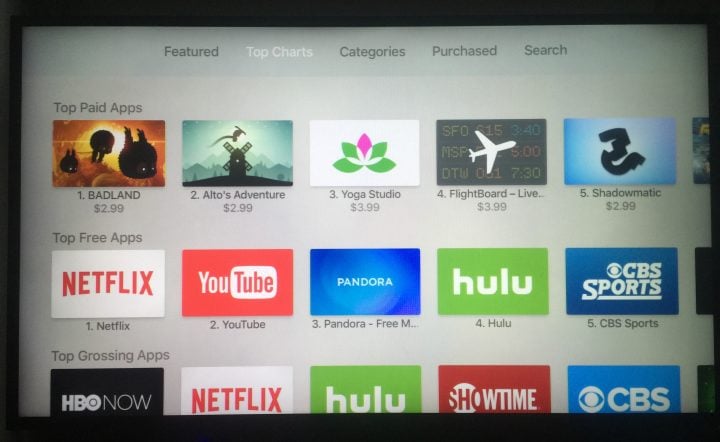 Selections like Airbnb, Zillow, Madefire, Periscope, Gilt, and more seem kind of pointless to me on a television. I guess it's better than having a larger group huddle around your iPad to view something, but I just found zero use out of apps that weren't some sort of streaming app.
However, there's also games in the App Store…
Gaming
I'll say this right now: the new Apple TV can replace your Xbox or PlayStation, but only if you're a very casual gamer.
There are a lot of games to choose from, including a handful of games that have been available on the iPhone and iPad for years, like Crossy Road and Jetpack Joyride, which are two games that are available on the Apple TV as well.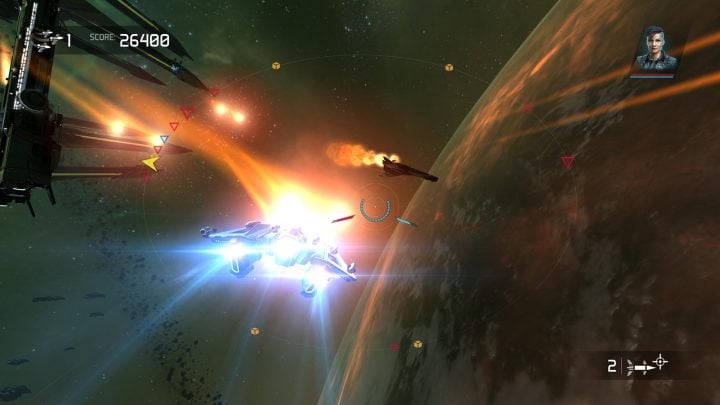 There are also some exclusive Apple TV games, like Beat Sports, which is essentially the Apple TV's version of Wii Sports, and you use the Apple TV remote as a motion controller, swinging your tennis racket to hit the ball back to your opponent.
You can even get pretty serious with Apple TV gaming if you want, thanks to games like Asphalt 8 and Modern Combat 5, both of which are pretty graphic intensive. You can also use third-party gamepads with the Apple TV, like the SteelSeries Nimbus, giving you the closest experience to a dedicated gaming console without actually going there.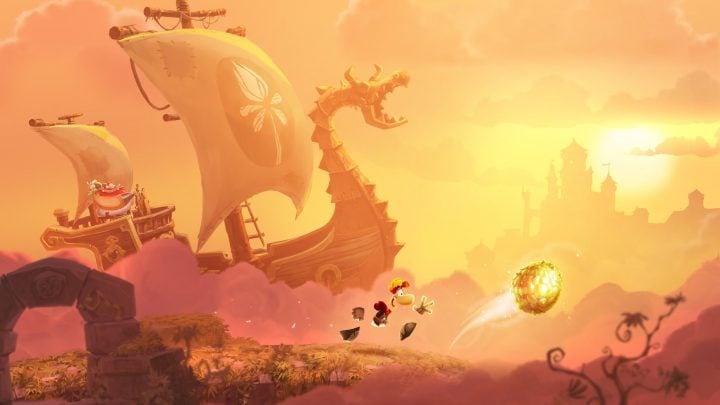 Personally, gaming on the Apple TV has made it easier to play "mobile" games with other people. Both my wife and I love playing Jetpack Joyride, and while it's still a one-player game on the Apple TV, it's more fun to watch the other person play it on the big screen without having to lean over their shoulder to watch them play on their iPhone.
I don't do a lot of gaming on my PS4 in the first place, so the new Apple TV might have been the final nail in the coffin.
Remote
The new Apple TV remote is perhaps the biggest upgrade/change over the previous generation. Beforehand, Apple didn't even touch the remote since 2009, so it was definitely ready for an upgrade, and all of the new features on the new model certainly needed something better to control it with.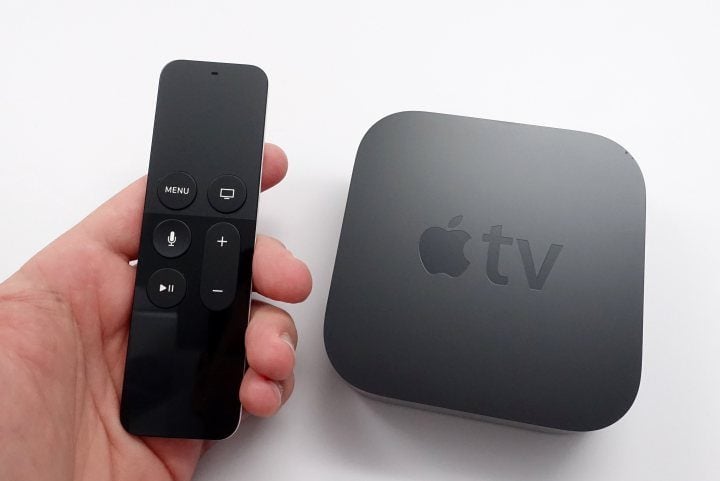 Enter the new Apple TV remote, which comes with a built-in trackpad, motion sensors, a Siri button, and dedicated volume buttons that you can use to adjust your TV volume without using the TV's own remote.
The new remote is still a rather slim piece of machinery, but it's certainly thicker this time around, sporting an aluminum underbody with a shiny plastic top on the bottom, and a matte finish at the top where the trackpad is. In between are the buttons, which are laid out rather nicely.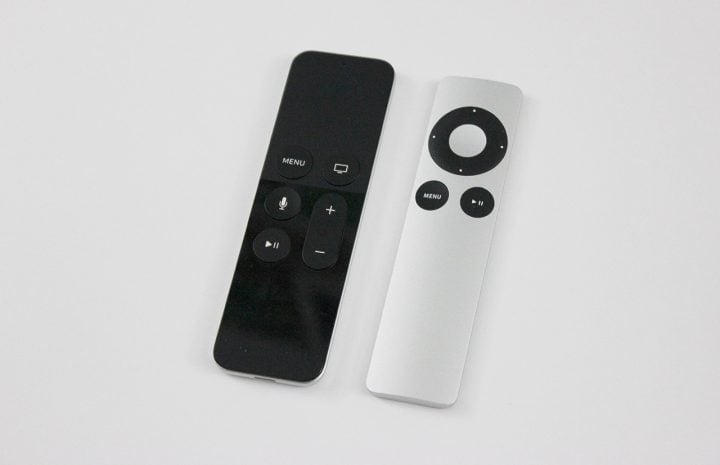 The trackpad is something that takes getting used to, and it's the main form of navigation to get around menus and such. The trackpad uses acceleration, which means the faster you swipe on the trackpad, the faster the user interface scrolls through items, and the slower you scroll, the slower the interface scrolls through items. It makes sense, obviously, but it takes getting used to exactly just how fast it scrolls when you apply a certain amount of swiping force.
The build quality of the remote isn't as great as I expected from looking at pictures. It's super lightweight and just feels cheap when holding it. Plus, the buttons have that cheap, plastic-y sound when you press them down. It's certainly not worth spending $80 for a replacement remote, so make sure you don't lose it or break it.
The Bottom Line
In the end, the new Apple TV is most definitely a huge upgrade over the previous Apple TV model by far, and if money isn't a huge concern for you, you should absolutely upgrade to it.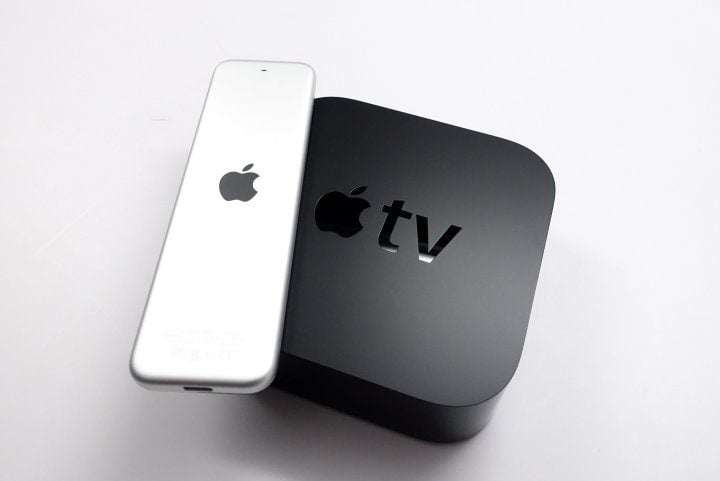 However, depending on your usage, you might actually be better off with a previous-generation model. If you're only a casual streaming user who uses Netflix and not much else, then the third-generation Apple TV is probably the way to go, since you can buy one for nearly a third of the cost.
The $150 price tag is certainly a hard pill to swallow, and it makes the new Apple TV one of the most expensive streaming boxes on the market, but its capabilities know no bounds, and it's a worthy purchase if you'll use all of its features, even if $150 is hard to stomach.

As an Amazon Associate I earn from qualifying purchases.