Apple TV Sale Offers $25 iTunes Card to Make Way for New Model
Starting today and lasting through March 5, you can hit up your local Apple retail store and pick up an Apple TV for just $75, just as long as you're okay with  the savings being earmarked for the iTunes Store. First spotted by 9to5Mac and confirmed by Apple, the Cupertino-based company will be offering a $25 iTunes gift card for anyone who marches into an Apple retail location and purchases an Apple TV.
Of course, this isn't the only deal that we've seen recently for the Apple TV, but it is the first time that Apple itself is essentially discounting the set-top box. The company hardly ever discounts the Apple TV, so this really only reinforces rumors of a new Apple TV model that is said to be unveiled next month or in April.
Unfortunately, shoppers can only take advantage of the deal at a physical Apple retail location (sorry online shoppers). However, the iTunes gift card that you'll receive can be used on any of Apple's digital content, whether it's apps, games, movies, TV shows or music.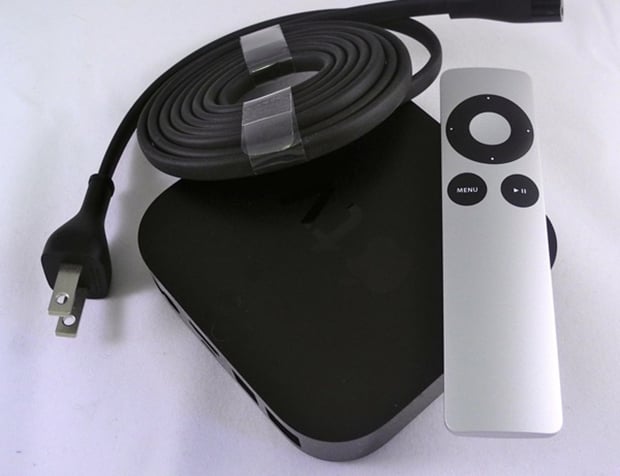 The new Apple TV that we're expecting to be announced soon will supposedly come with full gaming support with iOS 7 controllers, as well as the possibility of a built-in TV tuner so that users can use the Apple TV's channel guide rather than the stock, crappy interface of most cable boxes.
One of the latest reports that we've heard is that the new Apple TV will be announced and unveiled in April, but won't see a public launch until later in the year in time for the holiday shopping season, similar to how the Mac Pro's launch timeline was last year.
Over the last couple of months, we've been seeing more and more hints that Apple is giving the Apple TV more attention, including giving the device its very own category in the Apple online store for the first time, ranking itself alongside the iPad, iPhone, iPod and Mac lineups.
If the Apple TV does indeed come with gaming support, will it have enough momentum to possibly put a dent in the Xbox One and PS4?

As an Amazon Associate I earn from qualifying purchases.