Apple TV Streaming Service Rumors Heating Up Again
While Apple itself hasn't confirmed that they're working on an Apple TV streaming service, many head honchos seem to be confirming the news for them, as rumors are heating up yet again.
Apple TV streaming service rumors go back to the beginning of the year when rumors of the new Apple TV began to pick up steam as well, and hype for the streaming service has been up and down ever since.
Apple announced the new Apple TV last month and will most likely release it later this month, but the company did not announce a new streaming service to go along with the set-top box.
The new streaming service aims to compete with a few other services out there that offer the ability to stream content, like Netflix, Hulu, and Amazon. However, Apple's streaming service has been rumored to be a live television option, similar to Sling TV, where users will be able to watch live TV without a cable subscription or an over-the-air antenna.
Apple has yet to say anything official about this rumored streaming service, so it's essentially just a rumor for now, but the CEO of CBS says that an Apple TV streaming service is indeed coming, and the broadcasting network has discussed with Apple the possibility of bringing CBS to the new streaming service.

In an interview with Bloomberg, CBS CEO Leslie Moonves says that "Apple is having conversations with everyone about doing their own streaming services. We have had those conversations, as have the other networks. Do I think something will happen? Probably, but I do not know when."
This isn't the first time that an executive from a network or cable company has talked about Apple's rumored streaming service
Earlier this year, Time Warner CEO Jeffrey Bewkes said himself that Apple is working on a television streaming service. He also said that "it's no surprise to anyone that Apple would be interested in launching a TV product."
This is a rather interesting bit from Bewkes, as his company has worked with Apple in the past, most recently helping to launch HBO Now on Apple devices, since Time Warner is the parent company if HBO, so it's certainly possible that Bewkes has some insider information.
While many people thought that Apple would launch its streaming service alongside the new Apple TV, that wasn't the case, and it seems that Apple is still working on the details for its streaming service. However, the new Apple TV is ready to go and will launch soon.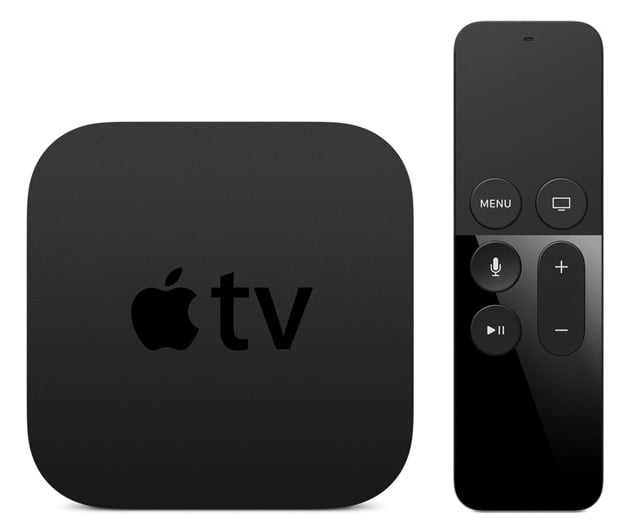 The new Apple TV is a complete overhaul over the previous model, coming with an all-new remote that has a built-in trackpad, motion sensors, and a Siri button for conducting voice searches on the Apple TV.
The new box also comes with gaming support and has a redesigned user interface that looks a like iOS 9. More importantly, though, the Apple TV now has its own App Store, where you can download third-party apps submitted by app developers. No longer do you have to stick to the default apps that Apple gives you.
Of course, those default apps will still be available, but the functionality of the Apple TV should expand tremendously now that more and more apps will be available for the device.
However, one of the biggest downsides is that the new Apple TV will cost considerably more than what the Apple TV 3 costs right now. Instead of paying $69 for the Apple TV, the new Apple TV will start at $149 for the 32GB model and go up to $199 for the 64GB model.
Granted, that's not a bad price to pay, considering all of the new features you'll get, but it's certainly not anywhere within "impulse buy" territory.

As an Amazon Associate I earn from qualifying purchases.