34 Apple TV Tips & Tricks
This awesome list of 34 Apple TV tips and tricks will help users learn to do more with the tvOS streaming set-top box without having to spend a lot of time dabbling through settings trying to figure things out.
While we've discussed some nifty Apple TV features in the past, we thought it might be a good idea to compile a good list of some solid tips and tricks that you may not know about for the new fourth-generation Apple TV.
Like many Apple products, the Apple TV is a simple device, but it contains a lot of potential that many users have yet to unleash.
You can do things like mirror your Mac's screen or your iPad's screen to your television, customize the Apple TV home screen to your liking, play games through the Apple TV, and even use your iPhone or iPad as an Apple TV remote.
Without further ado, here are 34 Apple TV tips and tricks that you can use to make your living room entertainment experience way better.
Use Your iPhone or iPad to Set Up Your Apple TV
Just like the third-generation Apple TV, you can set up your new Apple TV the easy way without having to navigate through on-screen menus manually by using your iPhone to set it all up.
All you need to do is make sure that your iPhone or iPad is running at least iOS 9.1 and connected to your preferred WiFi network and that Bluetooth is on. Then, simply just set your iPhone or iPad on top of the Apple TV and it will detect the automatic setup. We have a more thorough guide that you can go over.
Rearrange Home Screen Apps
If you're not quite happy with how your home screen apps are laid out, you can actually rearrange them to better suit your needs.
Simply just highlight the app that you want to move and then press and hold down on the trackpad on the Apple TV remote. The app icons will begin to jiggle, and from there all you need to do is use is swipe across the trackpad to move the app to the desired location on the home screen.
Mirror Your Mac's Display to Your TV
Apple has a feature called AirPlay that allows you to stream content from a Mac or iOS device to your Apple TV to play on your television. You can also use it to mirror your Mac's display to your television.
Simply click on the AirPlay icon in your Mac's menu bar and then select your Apple TV from the list. From there, your Mac's display will show up on your television and you can use that to show off photos to friends and family and what not.
Mirror Your iPhone or iPad's Screen to Your TV
Similar to how you can mirror your Mac's display to your television, you can do the same thing with your iPhone or iPad.
Simply bring up Control Center on your iPhone or iPad and tap on AirPlay. From the list that pops up, click on your Apple TV and then enable Mirroring. Your iPhone or iPad's screen will now appear on your television.
Play Games on Your Apple TV
One big feature of the new Apple TV is the ability to play games right on the set-top box, and many of the popular games that you've played on your iPhone in the past can now be played on your television.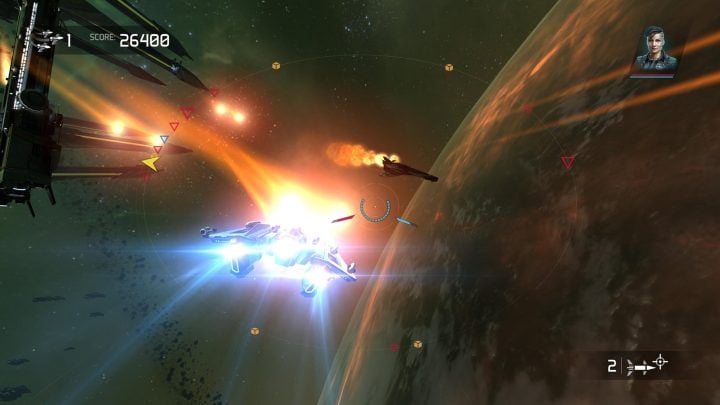 The best part is that you don't need to AirPlay the games to your TV. The games are stored locally on the Apple TV and you simply use the remote as a controller, or you can buy a third-party gamepad.
Download Third-Party Apps
On previous Apple TV models, you only had the apps that were available, and many of them you probably didn't use. However, the new Apple TV allows you to download third-party apps, providing much more content to watch on the device.
There are a ton of Apple TV apps available, and we made a huge list of some that you should check out.
Use Your iPhone or iPad as a Remote
The remote that comes with your Apple TV is pretty cool, especially with it having a trackpad and a Siri button, but it can easily become lost. If you can't find your Apple TV remote, you can actually use your iPhone or iPad as a remote.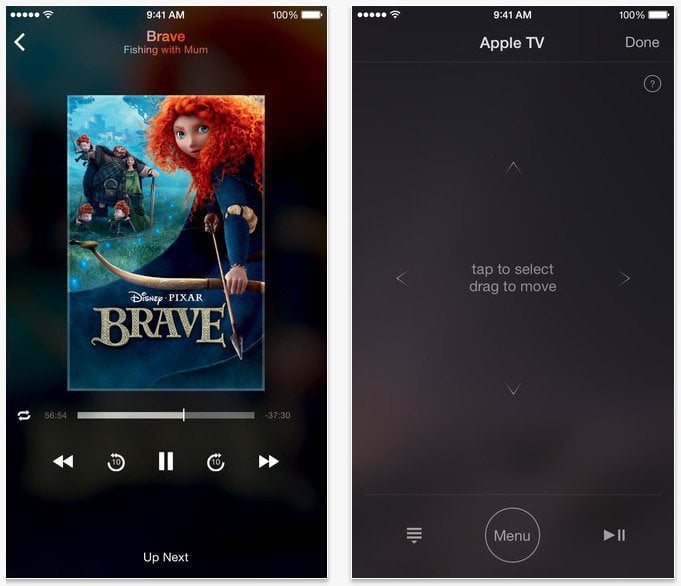 By downloading and installing the Remote app, you can turn your iOS device into an Apple TV remote and control the streaming box using your iPhone or iPad.
Use a Universal Remote with Your Apple TV
If you're not a big fan of the Apple TV remote or would just rather use the universal remote that you already have, you can program it to work with your Apple TV.
Using the Apple remote, navigate to Settings > Remotes and Devices and choose Learn Remote. Select a setting on your universal remote that doesn't control any of your current devices and then hit Start.
Rename Your Apple TV
If you have more than one Apple TV in your house, it may be a good idea to rename them so that you know which one is which.
To do this, navigate to Settings > AirPlay > Apple TV Name and choose from the list depending on where that particular Apple TV box is located, such as Living Room, Bedroom, etc.
Put Your Apple TV to Sleep Immediately
There's a way that you can shut off your Apple TV, or rather, put it to sleep. However, it involves a few steps and navigation menus to go through before you can actually turn it off.
However, there's a quick way you can immediately put your Apple TV to sleep, and all you have to do is press and hold down on the Home button on your Apple TV remote and then select Sleep.
Get Back to the Home Screen Quicker
If you're sick of pressing the Menu button down five times to finally get back to the home screen, there's a quicker way of doing so.
On the older Apple TV, you would hold down the Menu button to get back to the home screen, but on the new remote you can simply click the Home button to get back to the main screen.
Set Up Parental Controls
If you have kids and don't want them to watch just anything on the Apple TV in your living room, you can set up restrictions so that they can only watch content that you approve.
Navigate to Settings > General > Restrictions. This is where you can set up all sorts of restrictions for movies and TV shows, like restricting content based on rating, and preventing your kids from purchasing or renting any movies or TV shows without your permission.
Access Your Photos on Your Apple TV
Any photos that you've taken on your iPhone or iPad can be immediately available to view on your Apple TV by enabling My Photo Stream on both your iOS device and your Apple TV.
First, to enable it on your Apple TV, simply open the Photos app and click on Turn on iCloud Photos.
Next, to turn on My Photo Stream on your iOS device, navigate to Settings > iCloud > Photos and turn on My Photo Stream. Now whenever you take a photo, it will show up on your Apple TV in the Photos app.
Use Your Photos as a Screensaver Slideshow
Your Apple TV can use Apple's own Aerial wallpapers, which are really cool and fun to watch. However, if you want to use your own photos, you can make that happen as well.
Since you already enabled iCloud Photos in the previous tip, all you need to do is navigate to Settings > Screensaver > Type and select My Photos. From there, you can select to use your own photos as your Apple TV's screen saver.
Watch Trailers to All the Latest Movies
You could technically go to YouTube and search for a movie trailer you want to watch, but it's not the best option when it comes to watching from a collection of trailers.
If you're simply just interested in watching some random movie trailers of the latest movies, the Trailers app is a good app to use if you're wanting to find a movie that you might want to go see in theaters. While it used to be a default app on older Apple TV models, you'll have to download it from the App Store on the new Apple TV.
Purchase and Rent Movies & TV Shows
While this technically isn't a hidden tip or trick of any kind, many new Apple TV users might not be aware that you can purchase or rent movies and TV shows right on the Apple TV and begin watching it immediately.
The Movies and TV Shows app toward the top of the home screen allow you to browse the iTunes catalog of video content that you can either buy or rent. After you make a purchase, you can start watching it right away on your Apple TV. It's perhaps the easiest way to buy or rent movies and TV shows.
Quickly Pair a Remote with Your Apple TV
Do you have more than one Apple TV in your house, but can only seem to find one Apple TV remote? You can use it to control any Apple TV box.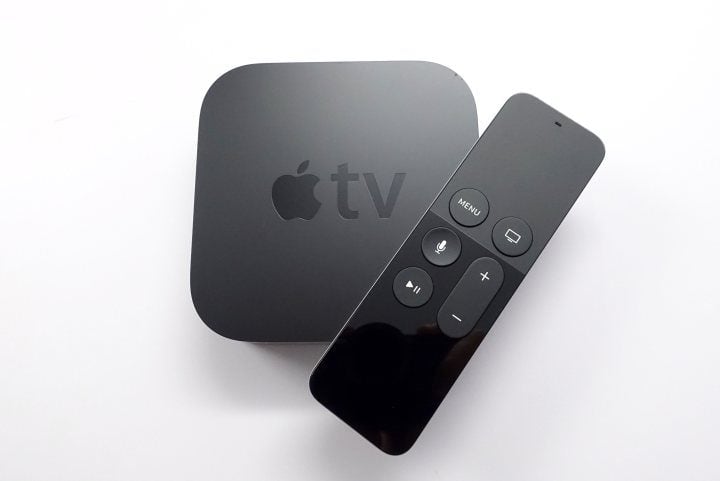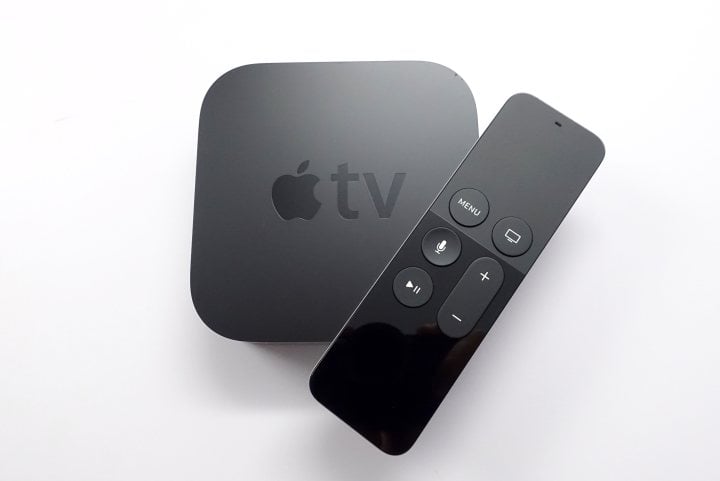 Since the new Apple TV remote uses Bluetooth, you'll need to pair a new remote to the box, which can be done by simply holding the Menu button and the Volume Up button at the same time.
Bring Up the App Switcher
Just like on the iPhone and iPad, the new Apple TV now has an app switcher.
To activate it, simply double-click the Home button. From there, you can swipe through all the apps that are open. If a particular app is frozen or acting up, you can highlight it and then swipe up to force-close it.
Manually Start the Screensaver
In the settings you can set how long it takes for the screensaver to activate, but if you want to manually start it at any time, there's a quick shortcut to make that happen.
Double-clicking the Menu button while you're at the home screen will force the screensaver to start if you don't want to wait for it to automatically appear.
Quickly Restart Your Apple TV
If your Apple TV is acting up in general, it might be a good idea to restart it and give it a fresh start.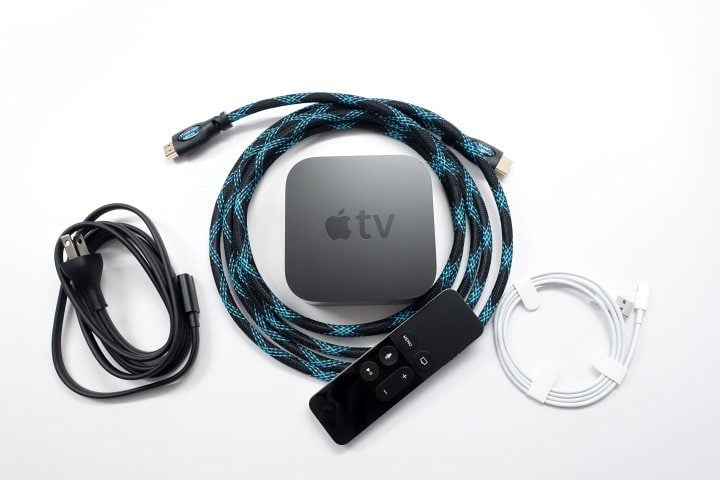 You can restart your Apple TV from the settings, but the easiest way is to press and hold the Menu and Home buttons at the same time.
Quickly Change to Uppercase/Lowercase
The on-screen keyboard on the Apple TV is rather lacking — it's just not that great, but here's a neat trick that can make it easier to use.
Simply clicking the Play/Pause button will change the keyboard from lowercase to uppercase, and vice versa. You can also hover over any letter and hold down the trackpad to bring up a menu, which includes the uppercase or lowercase version of that letter.
Delete an App from the Home Screen
Did you download an app or game, but no longer use it? There's a way to quickly delete them from your Apple TV right from the home screen.
Simply hover over the app you want to delete and then hold down the trackpad until all of the apps start to jiggle. From there, click the Play/Pause button to delete the highlighted app or game.
Skip Ahead 10 Seconds in Any Video
On the Apple TV remote, you can swipe to scrub through a video, but if you only want to fast forward a few seconds, you can click on the right side of the trackpad to skip ahead 10 seconds. The same can be done on the left side of the trackpad to rewind 10 seconds.
Make the Trackpad More Touch Sensitive
If you feel like the trackpad isn't as sensitive as you'd like, you can raiser or lower the sensitivity in the settings.
Go into Settings > Remotes and Devices and select Touch Surface Tracking to change the sensitivity of the remote's trackpad.
Quickly Jump Back to the Music App
The Music app on the Apple TV is the only app that can play content while on currently being open, so when you play a song and exit out of the app, that song will continue to play.
However, there's a quick trick to use that can get you back to the Music app instantly. Simply hold down the Play/Pause button for a few seconds until it takes you directly to the Music app.
Check the Remote's Battery Level
Your Apple TV remote uses an internal battery and it can last for months on one charge, but you can view how much battery life it has left.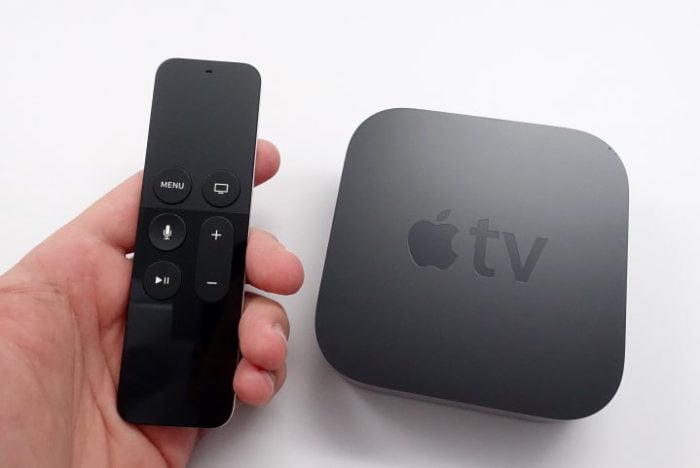 To check the battery level, navigate to Settings > Remotes and Devices > Bluetooth.
Allow the Remote to Adjust Your TV's Volume
A really cool feature of the Apple TV remote is that it can control the volume of your TV or audio receiver.
Go into Settings > Remotes and Devices and select Volume Control. From here, the Apple TV can learn the volume buttons on your regular remote and replicate it with the volume buttons on the Apple TV remote.
Connect Bluetooth Headphones
If you want to watch a movie on your Apple TV but don't want to bug anyone else in the house, you can connect a Bluetooth pair of headphones to your Apple TV for quiet listening.
Go to Settings > Remotes and Devices > Bluetooth and your Apple TV will begin to look for devices in range. Make sure your headphones are in pairing mode and you can then connect them to your Apple TV.
Add Another Apple ID
You may have not known this, but you can add another Apple ID to your Apple TV and have multiple Apple IDs associated with your Apple TV box.
Go to Settings > Accounts > iTunes and App Store > Add New Apple ID. After you add a second account, you can switch between them by going into Settings > Accounts > iTunes and App Store and then selecting the account you want to use at that time.
Equalize Movie Volume
If you're watching a movie that includes both loud explosions and quiet dialogue, you might benefit from a unique Apple TV feature.
Go to Settings > Audio and Video and select Reduce Loud Sounds. You can also tell Siri to "reduce loud sounds" during a movie without going into settings.
View a Complete List of Siri Commands
Siri can do all sorts of things on the Apple TV, but if you're not sure where to start, you can simply click the Siri button once and a list of commands will pop up that you can use with Siri.
From there, holding down on the Siri button will activate Siri and you can then say a command.
Check the Strength of Your Apple TV's Internet Connection
If your content is stuttering and you might think it's your WiFi signal to the Apple TV that's the culprit, you can go into Settings > General > About and see your WiFi signal strength at the bottom. It will display in five circles just like on the iPhone.
Play Unsupported Video Files
The Apple TV can only play a handful of video file formats that Apple allows, but with an app called Infuse, you can play any video you throw at the Apple TV.

However, since you can't plug in an external hard drive, Infuse will instead play videos from another device, like your laptop or NAS, or even a hard drive plugged into your router via USB.
Watch Live TV
If you don't want to switch back and forth between your Apple TV and watching live TV, you can get your Apple to play live television using an app called Channels and plugging in an ethernet HD tuner.
Something like the HD Homerun TV tuner can work great, and the Channels app brings the live TV capabilities to life.

5 Things to Know About the iPadOS 14.0 Update
Apple's pushed its long-awaited iPadOS 14 update to iPad users around the world and the new software could have a big impact on your tablet's performance.
After several months of testing, iPadOS 14 is finally out of beta and ready to download. It's a massive upgrade for iPad, iPad Pro, iPad Air, or iPad mini.
If your iPad is currently running iPadOS 13.7, you get the smallest list of changes. If you're moving up from an older version of iPadOS, your iPadOS 14 update will be more substantial because you'll get the features and fixes from any software updates you skipped in your upgrade.
With iPadOS 14 out of testing, we want to take you through everything there is to know about Apple's latest and greatest operating system.
In this guide to the first version of iPadOS 14 we'll take you through the update's performance, the current list of iPadOS 14 problems, the best places to find feedback about bugs and performance issues, the iPadOS 14 jailbreak status, and more.
We'll start with our impressions of iPadOS 14 update's performance.
Try Starz or HBO Free with Amazon Channels
iPadOS 14 Review
If your tablet is currently on iPadOS 13.7, you'll see a large download.
For iPadOS 13.7 users, the iPadOS 14.0 update requires a 2GB+ download. The exact download size will vary based on your device and the version of iPadOS 13 your device is running. If your slate is on an older version of iPadOS 13 you could see a larger download size.
The iPadOS 14 installation will probably take at least 10 minutes to complete. It took about 15 minutes to install on an older iPad Pro.
For more on the iPadOS 14 download and installation, take a look at our guide.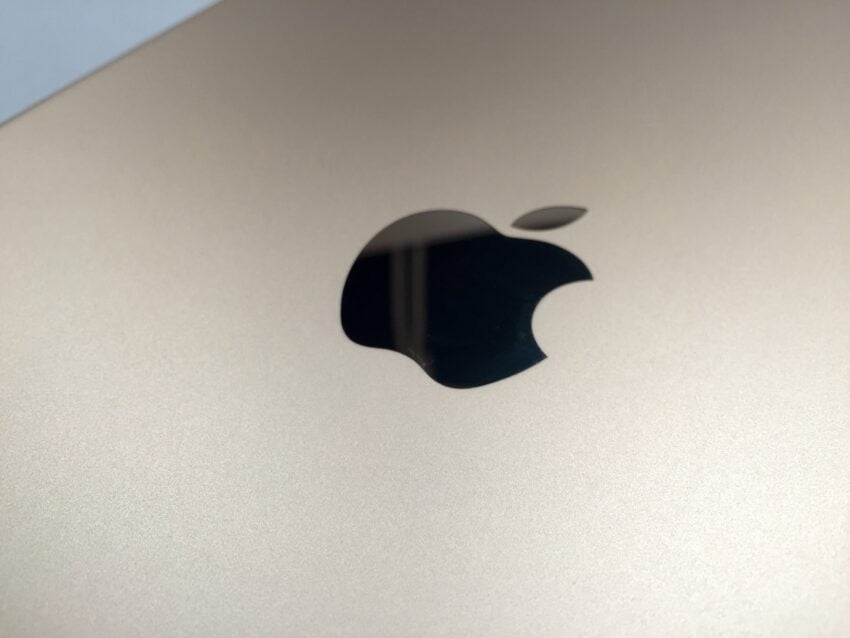 We've been using the iPadOS 14 update on the iPad Pro for a short time and here's what we've learned thus far:
Connectivity
Battery life is currently stable.
Wi-Fi connectivity is fast and reliable.
Bluetooth is working fine.
GPS and cellular data are both working normally.
Apps
Third-party apps like Netflix, Dark Sky, Twitter, Slack, Asana, Gmail, Chrome, and Spotify are behaving normally.
First party apps like Safari, Podcasts, and Calendar are stable as well.
Speed
iPadOS 14 feels a bit faster than iPadOS 13.
If you're dealing with problems on iPadOS 13.7 or an older version of iPadOS 13, you might want to install the iPadOS 14 update on your iPad right now. It could help.
If you need help making a decision, take a look at our list of reasons to, and not to, install iPadOS 14 today.
iPadOS 14 Problems
iPad users are unsurprisingly running into problems with the operating system.
The current list of problems includes some of most common iPadOS issues. The current list includes installation issues, issues with first and third-party apps, issues with Face ID, UI lag, Wi-Fi issues, and Bluetooth issues.
Apple recently told CNET that it is "aware of an issue that can impact default email and browser settings in iOS 14 and iPadOS 14 and that a "fix will be available to users in a software update."
If you encounter a problem after upgrading, take a look at our list of fixes for the most common software issues. We've also released tips that will help you improve performance and some tips that should help you improve battery life.
If you can't stand the iPadOS 14 update's performance on your device, you can try downgrading back to iPadOS 13 in an attempt to improve performance. Apple is currently signing on iPadOS 13.7.
You can't move your iPad's software back to anything older than iPadOS 13.7. So those of you jumping up from iPadOS 13.6.1 and below need to approach iPadOS 14 with caution. Once you move, there's no getting back.
iPadOS 14 Update: What's New
Like iOS 14, iPadOS 14 is a huge upgrade and it brings a long list of new features, improvements, and security patches with it.
Here are Apple's full release notes:
Redesigned Experience
Small, medium and large widget sizes allow you to pick the amount of information to display
Widget stacks make the most of your Home Screen space and the Smart Stack uses on-device intelligence to surface the right widget at the right time
App sidebars have a new look that deliver more of the app's functionality in the main window
New app Toolbars, Pop-Overs and Pull-Down menus make it easier to get to all of the controls for an app
Compact Design
Siri has a compact design that allows you to refer to information onscreen and seamlessly launch into your next task
Compact Search has a simpler design that works on the Home Screen or over any app
Incoming Phone and FaceTime calls appear as a banner at the top of the screen
Search
One place where you can find everything: search for apps, contacts, files, quick information like weather and stocks, common knowledge questions about people or places, or even quickly start a web search
Top Hit results show the most relevant information including apps, contacts, knowledge, points of interest and websites
Quick Launcher allows you to launch an app or website by typing a few characters
As-you-type search suggestions show more relevant results as soon as you start typing
Web search suggestions to launch Safari and get the most relevant web results
Start a search in apps like Mail, Messages and Files
Scribble
Write in any text field with Apple Pencil and your writing automatically converts to typed text
Scratch to delete a word or space
Circle a word to select it for editing
Press and hold between words to add space for additional writing
Shortcut Palette offers commonly used actions for the app you are using
English, Simplified Chinese and Traditional Chinese are supported as well as mixed Chinese and English
Note-taking with Apple Pencil
Smart selection makes it easy to select text, distinguishing handwriting from drawings
Copy and paste as text converts your handwritten notes into typed text for use in other documents
Make space is a new gesture to create more room for handwritten notes
Data detectors allow you to take action on phone numbers, email addresses and other handwritten information
Shape recognition enables drawing perfect lines, arcs and other shapes
Siri
An all-new compact design surfaces results in the bottom right corner of the screen in a new layout
Expanded knowledge brings 20x more facts than three years ago
Web answers help find answers to a broader set of questions using information from across the internet
Audio messages can be sent with Siri on iOS and CarPlay
Expanded language support for the new Siri voice and Siri translation
Messages
Pinned conversations keep up to nine of your favorite message threads at the top of the list
Mentions let you direct a message to an individual in a group conversation
Inline replies let you reply to a specific message and see all related messages in their own view
Group photos can be customized for a shared group look
Memoji
11 new hairstyles and 19 new headwear styles to customize your Memoji
New Memoji stickers to send a fist bump, hug or blush
Six added age options
Face covering options
Maps
Cycling directions provide routes along bike lanes, bike paths, and bike-friendly roads, taking into consideration elevation or how busy a street is
Guides offer recommendations for places to eat, meet friends, or explore, curated by a selection of trusted brands
Electric vehicle routing helps you plan trips with supported electric vehicles and automatically adds charging stops along your route
Congestion zones help you route around or through active zones in cities like London or Paris
Speed cameras let you know when you're approaching speed and red-light cameras along your route
Refine Location enables a highly accurate location and orientation when in urban areas with a poor GPS signal
Home
Suggested automations help you set up automations with just a tap
A visual status at the top of the Home app gives you a summary of accessories that require your attention
Dynamic suggestions of the most relevant accessories and scenes appear in Home controls in Control Center
Adaptive Lighting automatically adjusts the color of your smart light bulbs throughout the day to maximize comfort and productivity
Face Recognition for video cameras and doorbells uses on-device intelligence to let you know who is there based on the people you've tagged in your Photos app and recent visitors you identify in the Home app
Activity Zones for video cameras and doorbells captures video or sends you a notification only when motion is detected in areas you define
Safari
Improved performance with an even faster JavaScript engine
A Privacy Report shows cross-site trackers that are being blocked by Intelligent Tracking Prevention
Password monitoring securely screens your saved passwords for any that may have been involved in a data breach
Web page translation (beta) translates entire web pages in English, Spanish, Simplified Chinese, French, German, Russian or Brazilian Portuguese
AirPods
Spatial audio with dynamic head tracking on AirPods Pro places sounds anywhere in space, creating an immersive surround sound experience
Automatic device switching transfers audio from your iPad, iPhone, iPod touch, and Mac
Battery notifications let you know if you need to charge your AirPods
Augmented Reality
Depth API provides more precise distance measurements captured by the LiDAR Scanner on iPad Pro to allow more realistic interactions between virtual and real-world objects
Location Anchors in ARKit 4 enables apps to place AR experiences at a specific geographic coordinate
Face Tracking is available to support AR experiences through the front camera on iPad Pro 12.9-inch (3rd generation) and later, iPad Pro 11-inch and later
Video textures in RealityKit enable apps to apply video to any part of a scene or virtual object
App Clips
An App Clip is a small part of an app that developers can create and that is discoverable at the moment you need it, and focused on a specific task
Small by design, App Clips are usable in a few seconds
Discover app clips at the right moment through scanning QR codes, from Messages, Maps, and Safari
Recently used App Clips show up in App Library's Recently Added category, and you can download the full version of the app if you want to keep it around
Privacy
A recording indicator is displayed whenever an app has access to the microphone or camera
Approximate location can now be shared with an app, rather than sharing your precise location
Limited Photos library access gives you the option to share only selected photos with an app whenever an app asks for access
App and web developers can now offer the option for you to upgrade your existing accounts to Sign in with Apple
Accessibility
Headphone accommodations amplify soft sounds and adjust certain frequencies, customized for an individual's hearing
Sign language prominence in FaceTime detects when a participant is using sign language and makes the person prominent in a Group FaceTime call
Sound Recognition uses on-device intelligence to detect and identify important sounds such as alarms, and alerts you to them using notifications
VoiceOver Recognition uses on-device intelligence to recognize elements on your screen to improve VoiceOver support for app and web experiences
Image descriptions read complete-sentence descriptions of images and photos within apps and on the web
Text recognition speaks the text identified within images and photos
Screen Recognition automatically detects interface controls to aid in navigating apps
This release also includes other features and improvements.
App Store
Important details about each app are displayed in a glanceable, scrollable view, including a way to see the games your friends are playing
Apple Arcade
Coming Soon gives you a sneak peek at upcoming Apple Arcade games and you can automatically download them as soon as they're released
See All Games is improved with sorting and filtering by release date, updates, category, controller support and more
Achievements are browsable right from within the Apple Arcade tab
Continue Playing makes it easy to resume recently played games across devices
Game Center dashboard showcases your profile, friends, achievements, leaderboards and more, all from within your game
Apple Cash Family
Apple Cash can be enabled for up to five family members under 18
Send money to your child through Messages or by asking Siri
Notifications for purchases or person to person payments as they occur
Parental controls to limit who your children can send money to
Option to turn off Apple Cash for family members under 18
Shared oversight with another adult in your Family Sharing group
Camera
Quick toggles in Video mode to change video resolution and frame rate from the Camera app
Mirror front camera lets you capture selfies that match the front camera preview
Improved QR code reading to scan codes, even if they are small or wrapped around objects
FaceTime
Improved video quality with up to 1080p resolution on iPad Pro 10.5-inch, iPad Pro 11-inch (1st generation) and later, and iPad Pro 12.9-inch (2nd generation) and later
New eye contact feature uses machine learning to subtly adjust the position of your eyes and face to make video calling more natural even when you're looking at the screen instead of the camera
Files
New sidebar and toolbar consolidate controls for quicker access to files and functions
APFS encryption support for external drives
Keyboard and International
On-device dictation helps protect your privacy by performing all processing completely offline. Dictation in search uses server-based dictation in order to recognize terms you may be searching for from across the Internet.
Search within the Emoji keyboard using a word or phrase
Keyboard displays AutoFill suggestions from Contacts for email addresses, phone numbers, and more in apps
New dictionaries for French-German, Indonesian-English, Japanese-Simplified Chinese, and Polish‑English
Wubi input method for Simplified Chinese
Autocorrection support for Irish Gaelic and Norwegian Nynorsk
Redesigned Japanese Kana keyboard with easier input for numbers
Mail supports email addresses using non‑Latin languages
Music
A new Listen Now tab for playing and discovering your favorite music, artists, playlists and mixes
Autoplay keeps music playing when you reach the end of a song or playlist by finding similar songs to play
Search now showcases music for your favorite genres and activities, and shows helpful suggestions as you type
Library filtering helps you find artists, albums, playlists and other items in your library even faster
Notes
Enhanced actions menu provides easy access to locking, scanning, pinning and deleting
Top Hits in search surfaces your most relevant search results
Pinned Notes list can be collapsed or expanded
Enhanced scanning captures sharper scans and more precise auto-cropping
Photos
New sidebar gives you quick access to Albums, Search and Media Types, and makes it easy to edit the order of albums under the My Albums view
Filter and sort your collection to more easily locate and organize your photos and videos
Pinch and zoom to quickly find your photos and videos in more places, like Favorites and Shared Albums
Photos and videos caption support
Live Photos taken using iOS 14 or iPadOS 14 will autoplay with improved stabilization in Years, Months and Days View
Memories enhancements provide a more relevant selection of photos and videos and a larger music selection for Memory movies
Redesigned image picker in apps uses the same smart search from the Photos app to help you easily find content to share
Podcasts
Listen Now is smarter and includes your personal episode queue and new episodes picked for you
Reminders
Assign reminders to people you share lists with
New reminders can be created from the lists screen without having to enter a specific list
Smart suggestions let you add dates, times and locations with a tap
Personalized lists with emoji and newly added symbols
Rearrange or hide smart lists
Settings
Option to set your default email and web browser
Shortcuts
Starter Shortcuts let you get started with a built-in folder of shortcuts, tailored for you
Shortcuts automations are suggested based on your usage patterns
Folders let you organize your shortcuts and can be added as widgets to the Home Screen
New compact design for running shortcuts keeps you in context while you use another app
New Automation triggers can run shortcuts based on receiving an email or message, your battery level, closing an app and more
Wind Down Shortcuts provide a collection of relaxing shortcuts to help you get ready for a good night's sleep
Voice Memos
Folders help organize your Voice Memos recordings
Favorites lets you mark your best recordings and quickly access them later
Smart Folders automatically group together Apple Watch recordings, recently deleted recordings and recordings you marked as Favorites
Enhance Recording reduces background noise and room reverberation
iPadOS 14 also has 11 security patches on board and you can read more about those over on Apple's website.
iPadOS 14 Jailbreak
If you jailbreak your iPad, you'll have to skip iPadOS 14 for now.
Earlier this year, the developers behind the "unc0ver" jailbreak tool released a new version that's compatible with iPadOS 13.5 and most versions of iOS/iPadOS going all the way down to iOS 11.0. iOS 12.3-12.3.2 and iOS 12.4.2-12.4.5 are excluded. So are iPadOS 13.5.1, iPadOS 13.6, iPadOS 13.6.1, and iPadOS 13.7.
Unfortunately, we haven't heard anything about a public iPadOS 14 jailbreak and it could be weeks before we see a tool get released to the public.
What's Next
If your device is struggling on iPadOS 14, keep your eyes peeled for a new version.
Apple is currently working on iPadOS 14.2. iPadOS 14.2 is currently in beta testing and the milestone upgrade should carry new features and bug fixes.
We don't have an iPadOS 14.2 release date to look forward to just yet. If you can't wait for the official release you can download the beta.
For more on iPadOS 14.2, take a look at our guide.
There's a good chance we see another version of iPadOS 14 (iPadOS 14.0.1 or iPadOS 14.1) roll out sooner than iPadOS 14.2 so keep an eye out.
If you're feeling leery about the move to iPadOS 14.0, you might want to wait for the next version of iPadOS 14, and its batch of bug fixes, to arrive.
4 Reasons Not to Install iPadOS 14 & 11 Reasons You Should
Install iPadOS 14 for Better Security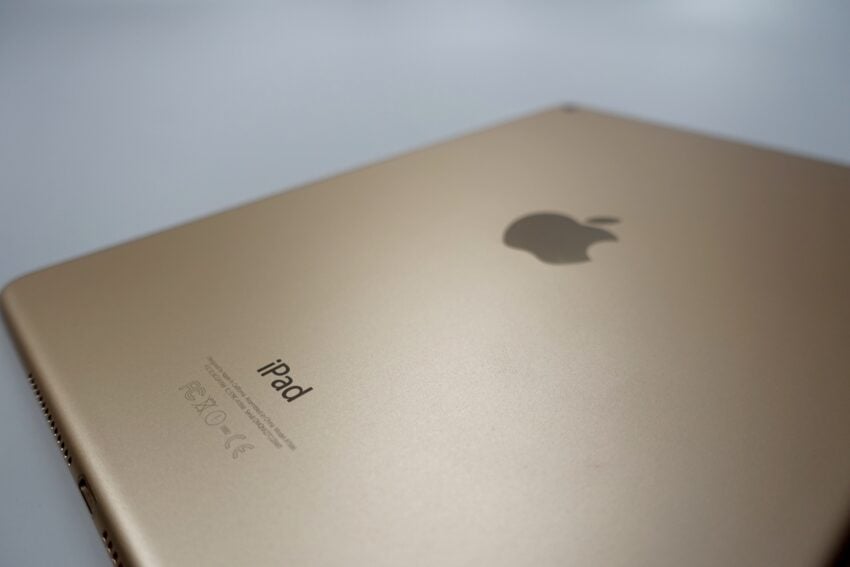 If security is important to you, and it should be, think about installing iPadOS 14 right now.
iPadOS 14 has 11 new security patches on board. If you're interested in the exact nature of these improvements, you can read about them over on Apple's website.
If you skipped iPadOS 13.7 or any older versions of iPadOS 13, you'll get the security patches from those updates with your upgrade. They're baked in.
In addition to those patches, iPadOS 14 comes with some security and privacy upgrades including improvements to Home/HomeKit and Safari.
For instance in Safari, you can now tap the Privacy Report button to better understand how websites handle your privacy.
With iPadOS 14 on board you can now get information on the App Store that will help you understand the privacy practices of apps before you download them.
There is also a new recording indicator that will appear at the top of your screen whenever an app is using your microphone or camera. You can see if an app has used them recently in Control Center.
Last update on 2020-09-18. This post may contain affiliate links. Click here to read our disclosure policy for more details. Images via Amazon API
This article may contain affiliate links. Click here for more details.