Apple TV to Gain More Streaming Content, Like HBO GO
Apple has announced new options for users looking to get video entertainment on their Apple TV.
According to the company's press release, users will now have access to the content libraries of HBO Go and WatchESPN, Sky News, Crunchyroll, and Qello following an update to their second or third generation Apple TV
These options will join the streaming services that are already available to Apple TV users, including live streaming sports applications for MLB, NBA and NHL.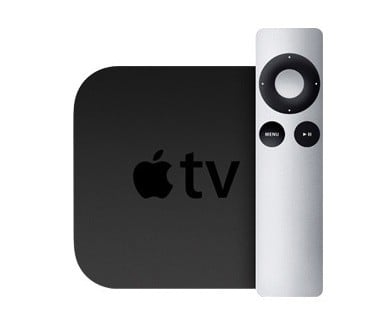 Crunchyroll allows users to watch a stable of lesser-known Japanese animation, things that are typically offered by cable and broadcast television channels. Much like Netflix and Hulu Plus, Crunchyroll does have a monthly service fee in order for users to bypass advertisements. For that $6.95 a month users get to watch most Japanese anime the hour after it airs in Japan.
HBO Go will be the addition that's likely more familiar Apple TV users. HBO Go will allow users to stream movies and shows from the popular cable channel for free, though it does require the user to be in the United States and also have a cable subscription and HBO subscription.
Finally, WatchESPN does exactly what its name suggests. Instead of having to switch between the content that's on an Apple TV, users will be able to stream the channel's content to their Apple TV as it airs on their cable provider. While the application is free, the availability of channels depends on the content deals are made between ESPN and the internet service provider of the user. Comcast, Bright House Networks, Midcontinent Communications, Time Warner Cable, Charter Communications and Verizon FiOS all have deals to provide the service to their customers.
SkyNews is a live news service that'll be exclusively for users in the United Kingdom, while Qello will bring on-demand concert streaming to Apple TV users with a paid subscription.
It should be noted that with all of these applications, Apple seems to be playing catchup to other big players in the living room space. HBO Go, WatchESPN, Sky News, and Crunchyroll are all currently available for users of Microsoft's Xbox 360, though on that console users have to pay for an Xbox LIVE account to watch them. That's in addition to the individual account requirements for each service.
One place Apple is in front of the competition is digital video sales directly to consumers. According to the company iTunes users have now downloaded over a billion individual television shows from the service and 380 million movies. Apple also says that the company sells about 800,000 television episodes and 350,000 movies per day.
So far, neither Microsoft nor Sony have announced digital video sales numbers.