Apple TV Update Lets You Enter Passwords with Your Voice
A new software update for the Apple TV, currently in beta, will let you use your voice to enter information like your username and password; all you'll need to do is speak into the Apple TV's remote control.
The firmware updates for Apple's newest Apple TV have been coming fast and furious since the product's launch late last year. Since the beginning, however, complaints have been mounting about the product's subpar means of entering information – using the touchpad on the remote control can prove to be a slow, frustrating process.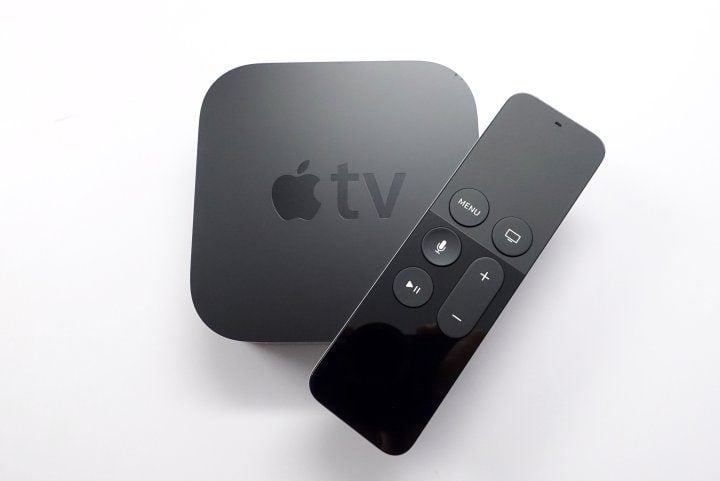 One big surprise for users who upgraded from an earlier Apple TV system was the new unit's lack of compatibility with the iOS Remote app, an app from Apple that let you use your iPhone's keyboard to type into the Apple TV. Fortunately, a recent firmware update for the Apple TV fixed that particular issue.
Now Apple is trying to make the Apple TV easier for users who don't or can't use an iPhone to enter text. A new version of tvOS, the iOS-based operating system that powers the Apple TV, promises to expand the system's voice dictation feature.
The feature can be found in tvOS software starting with version 9.2 (beta 3). When you're in a text-entry field, apparently anywhere on the system, you can can hold down the Siri button on your remote control to dictate text. Unlike the previous search functionality, the new dictation software lets you spell out individual letters and numbers, making it appropriate for entering user names and passwords.
Given how much we stress security these days, it feels weird to tell people to spell passwords out loud. At least it won't be something you'll need to do more than a handful of times, and you'll be doing it in the privacy of your own home (just maybe keep your voice down if you have a roommate you can't trust).
Other new features in the tvOS 9.2 beta include support for Bluetooth keyboards – if you're uncomfortable using your voice to spell out things, you'll be able to pair keyboards with the Apple TV and enter in your information that way (this is another feature that the older Apple TVs supported, but was left by the wayside in this iteration), using Siri to search the App Store, and support for iCloud Photo Library and iOS 9's Live Photos. You'll also be able to group your Apple TV apps into folders, just like on the iPhone and iPad.
There's no word yet on when these features will graduate from the beta to shipping firmware, but given Apple's big event next month, it's unlikely to take much longer.

As an Amazon Associate I earn from qualifying purchases.