Apple TV Will "Evolve" in 2014, Boasts Apple
The Apple TV is expected to get a revamp at some point this year, and the company's SVP of Internet Software and Services, Eddy Cue, has only reinforced these recent rumors by saying that the product will "evolve" in 2014.
Speaking at the Code Conference last night, Cue said Apple has sold 20 million Apple TV units to date and raked in over $1 billion in content sales throughout the company's fiscal 2013, and both of those numbers are expected to grow this year.
Cue also took some time to discuss just how much the television experience "sucks," namely calling out DVRs and saying that they're merely just "glorified VCRs." Furthermore, he says that the television landscape is quite complicated, as we've seen from cable providers and production studios who are pretty uptight about divvying out content rights.
Cue even had some harsh words to say about on-demand services and the streaming experience on the iPad, discussing the arduous process of verifying with a cable provider in order to access streaming movies and TV shows.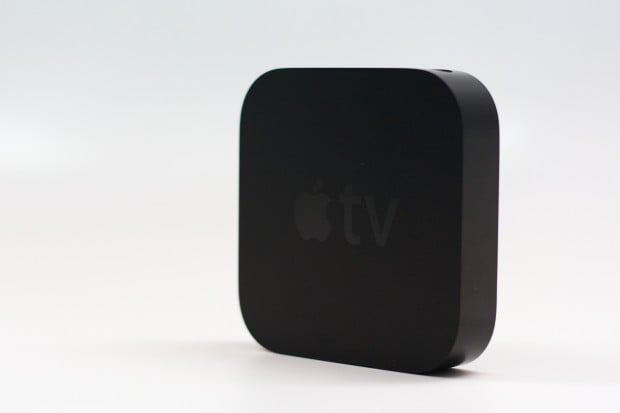 However, Cue isn't bashing the Apple TV when he talks bad about the television landscape in general. The Apple TV is merely just an accessory to the television experience, but from the way Cue talked last night, it seems Apple wants to change that.
Re/Code editor Walt Mossberg asked Cue why Apple hasn't delivered a television that "doesn't suck," but as with any Apple executive, Cue held back on revealing any future plans on upcoming products, although he did say that Apple will have the "best product pipeline" in 25 years launch at some point this year, so here's hoping that we'll see some great stuff in 2014.
Apple TV Rumors
The Apple TV set-top box is overdue for a refresh, and it's expected that we'll finally get one at some point this year, although it's completely up in the air as far as when that will be.
Apple has stated in the past that the television market is an area of "intense interest" for the company, and it recently promoted the Apple TV to a dedicated device on the Apple online store, rather than just an accessory that was tucked away under the iPod category.
A newer version of the Apple TV was also spotted in several iOS 7 builds, confirming that a next-generation Apple TV allegedly does exist in some fashion and that it might come equipped with the redesigned iOS 7 operating system, which would put the set-top box on par with the iPhone and iPad.
One of the biggest new features that we might see on the new Apple TV is gaming support. By this, we mean that the next-generation Apple TV will double as a living room gaming console of sorts. iLounge says that "developers are currently working on Bluetooth controller options, and it's expected that games could be downloaded directly to the Apple TV rather than relying on another iOS device as an intermediary."
Read: Apple TV Siri Support in the Works to Take On Fire TV Voice Search
9to5Mac says that the next-generation Apple TV is also well into its testing phases and will be released within the next couple of months. Furthermore, it's said that the Apple TV will get its own App Store of sorts, or a "Game Store", where users will be able to download games directly on their Apple TV.
The next-gen Apple TV is also said to pack a built-in TV tuner, which makes perfect sense at this point. Sources say that this will allow the Apple TV to control your existing cable box, similar to how Google TV works. Doing this would give users their own Apple-esque TV guide and navigation menu, that way folks wouldn't be stuck with the existing software on the cable box, which isn't exactly user-friendly or good-looking to begin with.