Apple Updates Garageband To Use iCloud
Apple announced updated to a few of its iOS apps today in addition to the new iPad and new Apple TV. The new version of Garageband adds a new features including iCloud functionality and Facebook, YouTube, and SoundCloud uploading.
The most important new Garageband is that now you can start jam sessions with up to three of your friends. If you have three friends in the same area that connect to the same Wi-Fi network or anywhere with Bluetooth. The tempo, key, and time signature will all link to the band leader's iOS device so everyone will be able to stay in sync easily.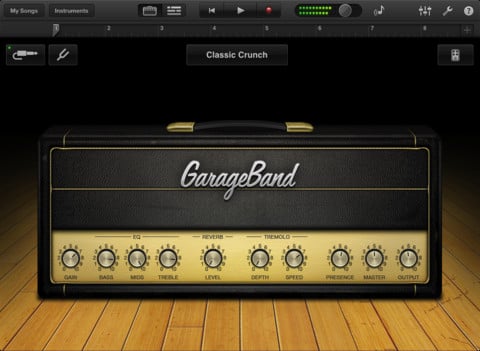 You can use any instrument effect in the app as well as your voice. After you finish a song each band members' track will be sent to the band leader's device who can then mix them as needed.
The new Garageband will also give you more control over your songs. With the new Note Editor feature you'll be able to more finely tune all of the notes in each of your songs. That way you can more accurately change the notes in all of the "Touch instruments," though Apple doesn't mention if it will work with the Smart Instruments.
With the new iCloud support you'll even be able to export your songs to GarageBand or Logic Pro on your Mac for even better mixing. With this new update it should make music creation much easier for everybody, especially for bands.