Apple Updates iBooks with Night Mode & More, and Also Updates Cards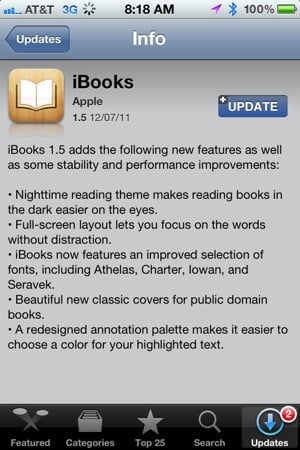 Apple updated two of its own apps – iBooks and Cards. With iBooks users can read eBooks and documents which they load on their iPhone. The update includes the ability to read in a night-time mode with white text on a black background. There's also a new full-screen mode that lets you only see the text of your book or document.
A new set of fonts made into the iBooks update. They include Athelas, Charter, Iowan and Seravek. Public domain books get new covers and text highlighting was improved as well.
Apple introduced Cards with the latest version of iOS 5 and the iPhone 4S. The app lets you send snail mail cards using your iPhone photos. The app's improvements include "improved verification of postal addresses," text entry improvements and a better checkout process.