Apple Using Lottery System For China iPad Launch
This Friday, July 20, Apple will release the new iPad in China, but potential buyers can't just wait in line to pick one up.
According to MIC Gadget, Apple will use a lottery system for the Chinese iPad launch. Users have to sign up for the lottery on a special page on Apple China's website and hope they're allowed to buy the new Apple tablet.
Apple put the system in place to cut down on the long lines that will inevitably form around Apple Stores. The system will also help fight against scalpers who will wait in the front of the line, buy the device, then sell it at a higher price to someone towards the back of the line.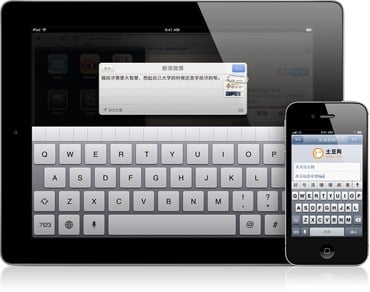 Scalpers are known to buy numerous devices to sell to those who don't want to wait any longer, and some can scam others with fake iPads. This system will hopefully put a stop to that, or at least severely limit it.
To get a reservation through the system, users need to provide a government-issued ID number at sign-up and show up at the store with an ID card with a photo and the number. Apple will limit each user to five iPads, though we're sure scalpers will still find a way to get more.
Users who don't get a reservation through the lottery at first can apply again the next day.
Apple previously used a similar lottery system for the iPhone 4S release in Hong Kong and it seems to be a good way to deal with the issues surrounding the releases in those countries.

As an Amazon Associate I earn from qualifying purchases.