Apple Watch Delivery Dates Arriving Ahead of Schedule
The Apple Watch was put up for pre-order earlier this month, and many who ordered one were given ship dates as late as June, but it's still possible that these backorders could still ship ahead of time.
The Apple Watch delivery date that users were given when they pre-ordered their model may not be entirely accurate, especially if you were given a June delivery date, which is obviously well over a month-and-a-half away. Luckily, Apple has confirmed to BuzzFeed that many orders will ship ahead of schedule.
Unfortunately, specifics weren't given, as Apple only said that Apple Watch orders "will arrive sooner than expected." However, some customers will still face "long lead times."
This goes along with a report from last week that said that around half of Apple Watch orders would be shipping ahead of schedule. According to an Apple Support Chat transcript, it's said that around 55% of the Apple Watch pre-orders will be shipped and delivered before the estimated date that users were given when they ordered their Apple Watch.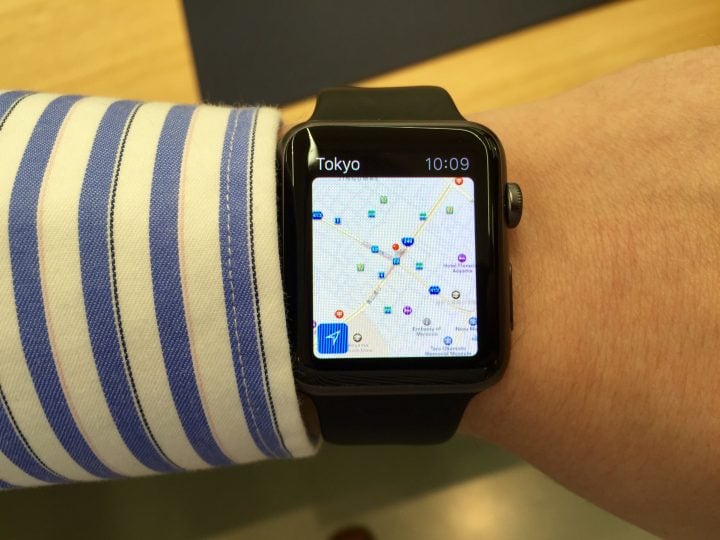 The Apple Support technician says that while they doesn't have the info to speculate on exact Apple Watch delivery dates, they say that 55% of Apple's orders "are being delivered before the estimated delivery date."
Furthermore, you may remember back in September when the iPhone 6 launched. Many of those who ordered the new device and were given a back-ordered delivery date ended up receiving their phones ahead of schedule. The same could likely happen with the Apple Watch.
Also, users should factor in the large number of cancellations that there could be from pre-orders. Not because buyers are changing their minds about purchasing an Apple Watch, but one Reddit user says that "many people pre-ordered two Apple Watches in different sizes with the intent of trying them on at an Apple Store and cancelling their least favourite. If that's so, I would expect a slew of cancellations as we get closer to release meaning earlier preorders will most likely get bumped up the list."
Of course, the delivery estimates that Apple provide when you finalize your Apple Watch order are just that: estimates. And the it's likely that many users will receive their new smartwatches earlier than expected.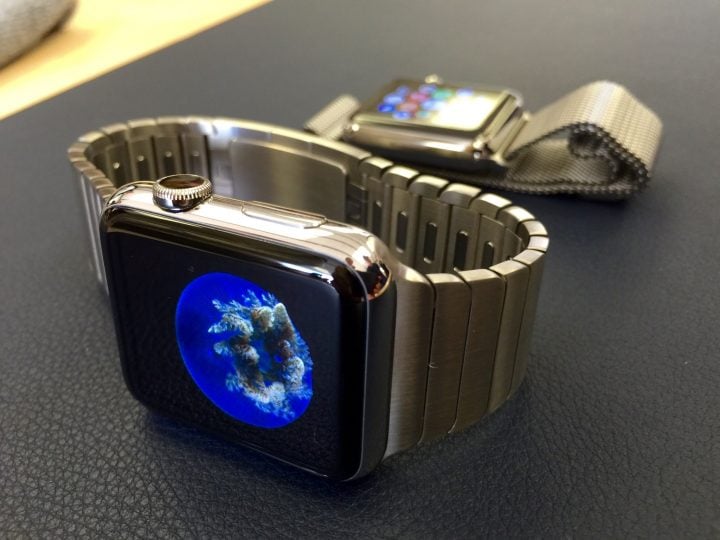 If you're thinking about buying an Apple Watch, but don't know what size to get or what model, you canschedule a try-on appointment at a local Apple Store to get a better idea of what you want.
To get started with setting up an Apple Watch appointment at your local App Store, head to Apple's website. You'll start by selecting your state and then the closest store near you, and then selecting a time to come in a try on an Apple Watch before you pre-order one.
Apple announced the Apple Watch back in September at its iPhone 6 event and will officially release the device on April 24. There will be three different models of the Apple Watch with prices starting at $349 for the entry-level Apple Watch Sport, and then the stainless steel Apple Watch starting at $549, with the gold Apple Watch Edition priced at $10,000.
Unfortunately, if you were planning to go to the Apple Store to pre-order an Apple Watch, you'll need to rethink your strategy, as Apple has confirmed that you will only be able to pre-order the Apple Watch online.
In a press release, Apple confirmed that you will only be able to come into an Apple Store to try on the Apple Watch and find a size that works for you. You won't be able to pre-order the device in-store, unfortunately. The company says that this will only be the case during the "initial launch period," however long that may be, as no timeline was provided.

As an Amazon Associate I earn from qualifying purchases.