Apple Watch Event: What to Expect
Apple has officially sent out invites for an event that they're hosting on March 9, which will presumably revolve around the Apple Watch. Here's what to expect on that day.
The event will focus around the "spring forward" phrase that came with the event invitations, which is probably a play on words with the spring season, as this is Apple's first spring event in quite a while.
Apple will most likely discuss more details about the Apple Watch, including specific details on price, battery life, accessory options, and a release date. Apple CEO Tim Cook revealed recently that the Apple Watch would be released at some point in April, but no specific release date was mentioned.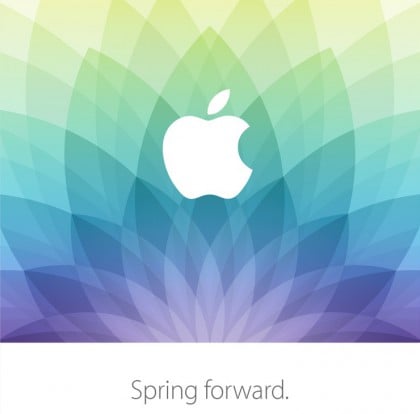 This March 9 event is just right around corner, and here's what we can expect Apple to talk about during the event.
iOS 8.2 Release
The Apple Watch will most likely be the focus point of the event, but considering that iOS 8.2 is required on your iPhone in order to even use the smartwatch, we're guessing Apple will release iOS 8.2 on March 9 or at least set a release date for the update, which is rumored to arrive next month anyway.
So far, there have been several beta versions of iOS 8.2 that have been released to developers over the past couple of months, which means we're getting fairly close to the release date of iOS 8's next major update.
iOS 8.2 will be a rather big update, mostly because it will be the first iOS 8 update to support the Apple Watch, as the betas have included the WatchKit software development kit thus far, allowing developers to create apps for the new wearable.
However, at the same time, it doesn't like iOS 8.2 will be a very big update as far as new features and changes are concerned. The biggest new thing will be Apple Watch support, but that will obviously only be aimed at users who buy an Apple Watch when it releases at some point in April.
Although, we should expect the update to fix a lot of bugs and hopefully improve performance overall for iPhones and iPads, especially on older iOS devices like the iPhone 4s and the iPad 2, which are the oldest iOS devices that support iOS 8. For the most part, though, iOS 8.2 will be aimed at the Apple Watch
iOS 8 will also be the first version of iOS since 2010 to include a x.2 update, with the last time being on iOS 4 when Apple released iOS 4.2 as an update.
Apple Watch Details
The company announced the Apple Watch back in September at its iPhone 6 event, and it didn't provide every single detail about the new wearable, which is why March 9 will be the day that Apple will most likely provide more details about the wearable before its official release date hits.
During the event, we expect Apple to provide more details about the price of the Apple Watch, because right now we only know the starting price of $350 for the entry-level model. The price of the Apple Watch Sport and the Apple Watch Edition is unknown, although the Edition could cost several thousands of dollars.
We could also hear about battery life, which has been a mystery all these months. Tim Cook says that users will probably need to charge the device every day based on how much you'll use it, but newer leaked reports suggest that you could get a couple of days out of the battery life with light use.
Still, this is about the same crappy battery life that most other smartwatches on the market are currently getting, and it seems that it'll be difficult to go a full 24 hours without recharging the Apple Watch.
However, Cook did a great job at spinning bad battery life into a positive when he said that "you're going to wind up charging it daily" because you'll use it so much. By this, Cook means that you'll love using the Apple Watch so much that you'll end up using it a lot, and because of that, the battery will drain quicker.
12-Inch MacBook Air Announcement
Besides the Apple Watch, the heavily-rumored 12-inch MacBook Air is something that we could also see announced at Apple's March 9 event, although we're not holding our breath.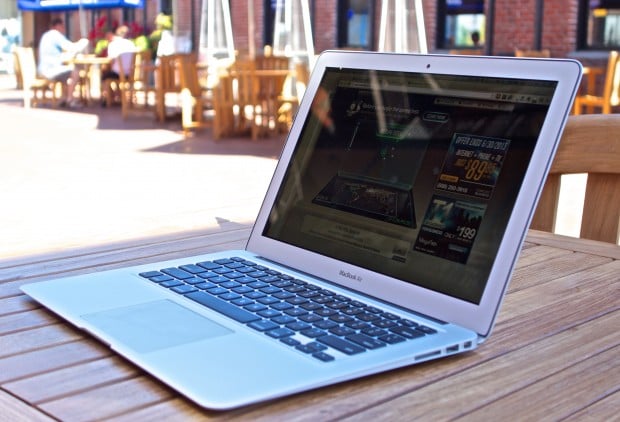 The last time that the MacBook Air received an updated was back in April of last year, when it received a slight processor boost and a permanent $100 discount on all models. It wasn't a significant refresh for the thinner notebooks, but the drop in price was a huge deal.
Now, as we're well into 2015, it's almost time for another MacBook Air update, only this time we should expect a new MacBook Air earlier in the year, as rumors have pointed to an early 2015 release date.
While the new MacBook Air is expected to keep the same overall design that the laptop has had since 2008, it's rumored to receive major overhauls in other areas. Most notably, it will include a handful of new features, including the new USB Type-C standard, a different kind of charger (other than MagSafe), and a thinner design that allegedly won't include any fans, and a Retina display.
However, we're not counting on a new MacBook Air to be announced at this event, but we also wouldn't be surprised if it happened, as plenty of rumors have pointed to that possibility.