Apple Watch In-Store Availability Set for June
While the Apple Watch has only been available to order online so far, company CEO Tim Cook says that the new wearable will be available in Apple retail locations starting next month.
According to 9to5Mac, Cook told a handful of employees in a private meeting that the Apple Watch will see a retail store launch in June at some point, although a specific date is unknown.
Earlier last month, a leaked memo that was released to Apple Store employees said that the company's new smartwatch wouldn't be in stock at Apple retail locations throughout May. Instead, buyers will be prompted to go to Apple's website to order an Apple Watch for the time being, and it looks like a June timeline is still on schedule.
The reason for online-only orders is because Apple says that "strong customer demand will exceed our supply at launch." That's not too surprising by any means, as many of Apple's products in the past have seen incredibly high demand during their launch periods, including the iPhone.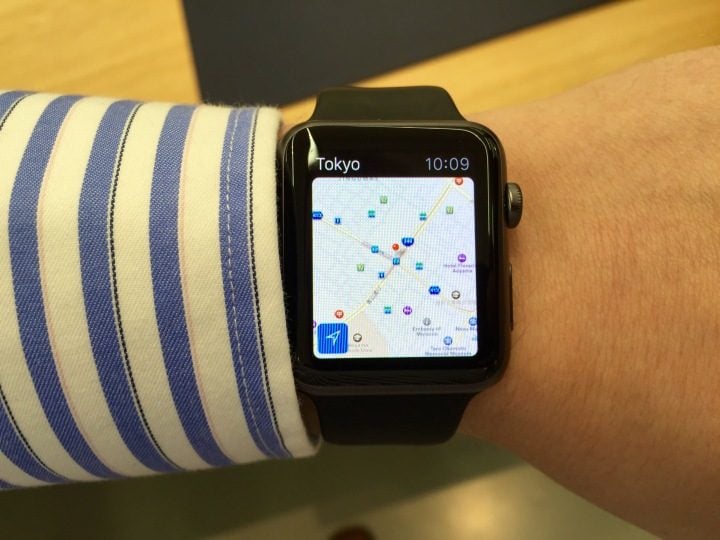 However, a handful of small boutique stores actually had Apple Watch units in stock in rather small quantities, and the only store in the entire country to have the Apple Watch available to purchase in-store was Maxfield in Los Angeles.
Apple initially announced the Apple Watch in September 2014 during the company's iPhone 6 event and launched the smartwatch last month on April 24, officially. There are three different models of the Apple Watch to choose from, with prices starting at $349 for the Apple Watch Sport, which is the entry-level model, and then the stainless steel Apple Watch starting at $549, with the gold Apple Watch Edition priced at $10,000.
For now, those who are wanting to try out an Apple Watch before buying it can schedule an Apple Store try-on appointment online, and once buyers decide which model and size they want exactly, they can go online again to order it.
Apple confirmed before the Apple Watch's release that buyers will only be able to come into an Apple Store to try on the Apple Watch and find a size that works for them. Unfortunately, shoppers can't buy the device in-store just yet. Apple says that this will only be the case during the "initial launch period," but no exact timetable was given for this.
Those who ordered the Apple Watch on April 10 (as soon as it was available for pre-order) might still be waiting for their shipment to arrive, as delivery dates go as far back as June for some orders. With that said, we actually wouldn't be surprised to see in-store availability arrive before some buyers get their Apple Watches through the post.
One of the bigger reasons for the delay in shipments may be because of manufacturing issues overseas. According to a recent report, one of the two suppliers that Apple uses for the Apple Watch apparently made faulty components, which means that there's less Apple Watch inventory to sell than what Apple may have been originally anticipating.
As any smart company would do, instead of selling those faulty watches and eventually opening up a recall, it's said that Apple has trashed the defective units (not literally, mind you) and are manufacturing new ones to replace the faulty ones. It's not exactly known just how much this problem has contributed to the limited inventory that Apple has of the Apple Watch, but it certainly hasn't helped the company speed up its assembly line.

As an Amazon Associate I earn from qualifying purchases.