Apple Watch In-Store Availability: What You Need to Know
The Apple Watch is set to officially launch tomorrow, and while Apple has left orders to be done exclusively online, here's what you need to know about in-store availability.
In a press release earlier this month, Apple confirmed that you will only be able to come into an Apple Store to try on the Apple Watch and find a size that works for you. You won't be able to order the device in-store, unfortunately. The company says that this will only be the case during the "initial launch period," however long that may be, as no timeline was provided.
The reason for online-only orders is that Apple expects "strong customer demand will exceed our supply at launch." That's not too surprising, as many of Apple's products have seen incredibly high demand on launch day, including the iPhone.
However, the Apple Watch will be available in a small number of select stores on launch day. Here's what you need to know if you're wanting to buy an Apple Watch at a physical retail location.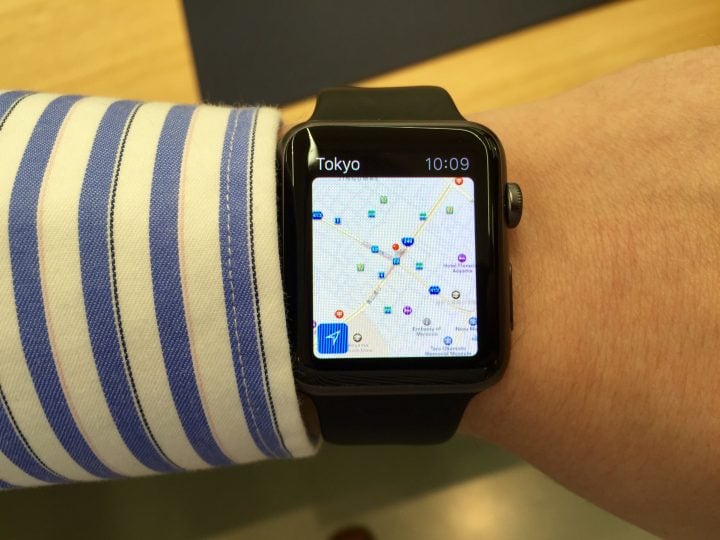 First of all, the Apple Watch won't be available for sale at any of Apple's own retail stores. It turns out that in-store availability of the Apple Watch at Apple Stores won't arrive until June, most likely.  Instead, buyers will be prompted to go to Apple's website to order one.
Luckily, future product launches won't be like this. Apple says that the Apple Watch is going through a unique release system merely because it's an all-new product category for the company. With future product launches, Apple expects to return to its normal release methods.
So what stores will have the Apple Watch in stock tomorrow on launch day? According to the New York Times, select fashion boutiques around the world have a small number of Apple Watch units in stock, and will begin selling them tomorrow.
However, when we say "select" stores, we mean a very small number of stores that you can count on one hand. In fact, the only store in the US that will have the Apple Watch in stock will be Maxfield in Los Angeles.
Dover Street Market in Tokyo and London, Colette in Paris, the Corner in Berlin, and 10 Corso Como in Milan are all stores that will have the Apple Watch in stock and ready to sell tomorrow.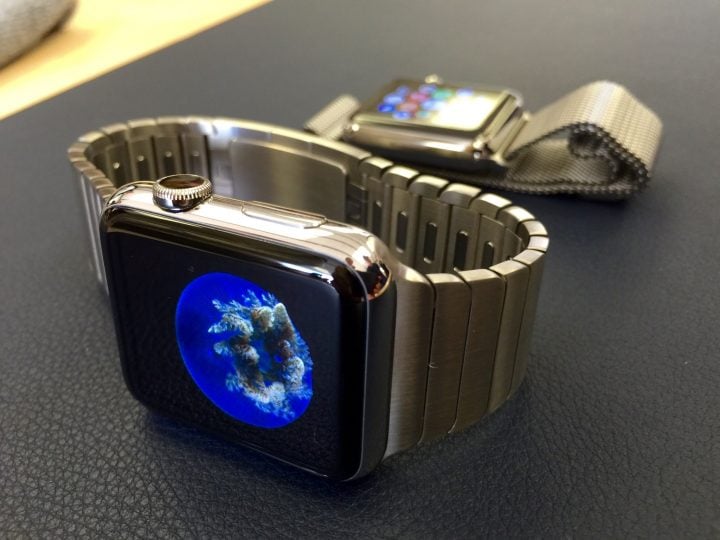 As for how many Apple Watch units these stores will have in stock, Dover Street Market said it would have approximately 350 Apple Watches in its Tokyo store and 570 units in London. As for the gold Apple Watch Edition, it seems that model won't be available anywhere just yet.
Apple announced the Apple Watch back in September at its iPhone 6 event and will officially release the device on April 24. There will be three different models of the Apple Watch with prices starting at $349 for the entry-level Apple Watch Sport, and then the stainless steel Apple Watch starting at $549, with the gold Apple Watch Edition priced at $10,000.
For now, those who want to try out the Apple Watch before they buy it can schedule an Apple Store try-on appointment online, and once they decide which model they want, buyers can go online again to order.
While the Apple Watch is seeing strong demand, you may be one of the lucky ones if you pre-ordered. The Apple Watch was put up for pre-order earlier this month, and many who ordered one were given ship dates as late as June, but it's still possible that these backorders could still ship ahead of time.
In any case, if you're planning to buy on in-store on launch day tomorrow, you'll most likely be out of luck unless you live in Los Angeles.

As an Amazon Associate I earn from qualifying purchases.