Apple Watch Rival from HTC Reportedly Coming in 2015
A brand new report has emerged suggesting that the new Apple Watch will have tons of competition in 2015 when it comes to Android Wear smartwatches, and one in particular is the rumored HTC One Wear. Over the past few months wearables have streamlined into the spotlight, and the hype won't be slowing down anytime soon.
Back in March Google unveiled Android Wear, its Android-based mobile operating system built from the ground up for wearable devices like Google Glass, a smartwatch, or anything else for that matter. Since then we've seen three Android Wear smartwatches hit the market, most notably the all-new Moto 360 last week.
Read: 5 Android Wear Smartwatches Worth Waiting For
While Android Wear has been front and center in the smartwatch race for months, this week Apple finally unveiled the highly rumored "iWatch" but is simply calling it the Apple Watch. Sadly it won't arrive for potential buyers until 2015, but when it does, it will have competition from all the Android Wear watches, and reportedly a new device from HTC.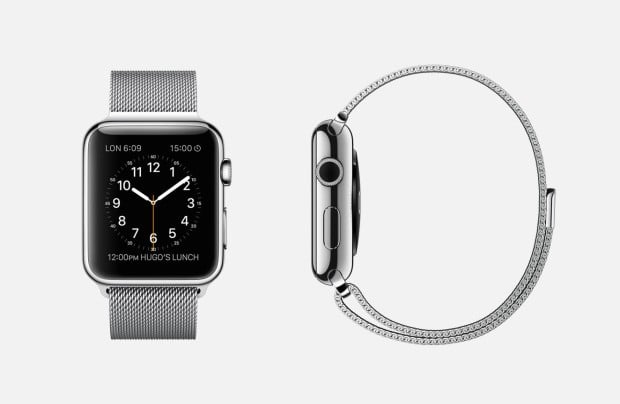 This isn't the first time we've heard reports that HTC is building a smartwatch, as they've been floating around for nearly 6 months. The first Android Wear rumors were actually an "HTC Google Now" smartwatch, which eventually turned into what we now know is Android Wear.
Back in July the rumors finally started to take shape regarding an Android smartwatch from HTC, simply being called the HTC One Wear. Famed leakster evleaks confirmed it was coming, but that's the last good news we've heard regarding a smartwatch from HTC. He managed to get a hold of a press photo as well, but whether or not it was real still remains to be seen.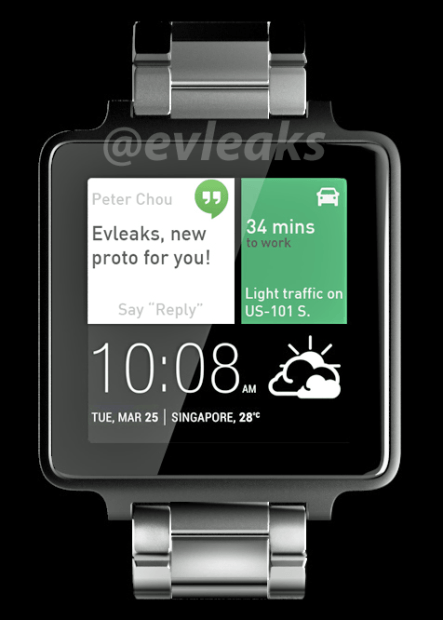 According to a brand new report out of CNET, HTC is actually planning to announce and release a new smartwatch sometime in 2015, likely to rival Apple's new Watch. However, last week rumors suggested HTC had canceled its smartwatch plans, and will continue to focus on smartphones like the flagship HTC One M8, and the incoming HTC One M9 next year.
CNET claims its HTC leakster suggests the new HTC One Wear smartwatch will have "features that consumers will more immediately gravitate toward" when compared to the competition from both the Android side with Samsung, Motorola, and LG, as well as the Apple Watch.
Read: Android Wear Brings the Matrix Code to Your Wrist
The report also goes on the mention HTC will focus on the "element of design" and deliver a clean smartwatch that buyers will instantly be interested in. It will reportedly run Android Wear, but have some heavy changes and customization including both features and software that should make it stand up against the competition.
For now most companies are rushing to market with their smartwatches in hopes of being first and capturing early adopters, but from what we're now hearing HTC will be taking a completely different approach. Instead they'll be taking their time, and delivering a top-tier smartwatch in 2015, rather than in the fall of 2014.
Currently buyers have a choice between the LG G Watch, the Samsung Gear Live, Moto 360, and more are coming soon with an LG G Watch R, the ASUS ZenWatch, and reportedly even an Android Wear smartwatch from the Fossil Watch Group. With wearables expected to be a billion-dollar market according to analysts, HTC better hurry and show what they're working on before consumers look elsewhere.
It will be interesting to see what HTC has planned, how it will differentiate itself from the competition, and if they'll beat the new Apple Watch to market. Either way its an uphill battle, but we'll be on the lookout for more details regarding the new HTC One Wear smartwatch.

As an Amazon Associate I earn from qualifying purchases.