Apple Watch Security Features Arriving in Future Update
The Apple Watch will supposedly receive its first update soon, and with it will come some much-needed Apple Watch security features.
According to 9to5Mac, the Apple Watch's first update is currently in development and will come with some tasty new features and fixes all around, including "connectivity with other Apple devices, health and fitness features, Wi-Fi capabilities, and integration with third-party applications." Furthermore, Apple TV integration with the Apple Watch is supposedly in the works as well.
However, perhaps the most important feature that's coming is Find My Watch, which is the equivalent to Find My iPhone. It will allow a user to track their Apple Watch's location, as well as lock or remotely wipe it if it ever gets lost or stolen.
There will also be a feature called Smart Leashing that will notify the user on their Apple Watch if their iPhone is out of range, suggesting that maybe they left their iPhone somewhere or it was stolen without them knowing.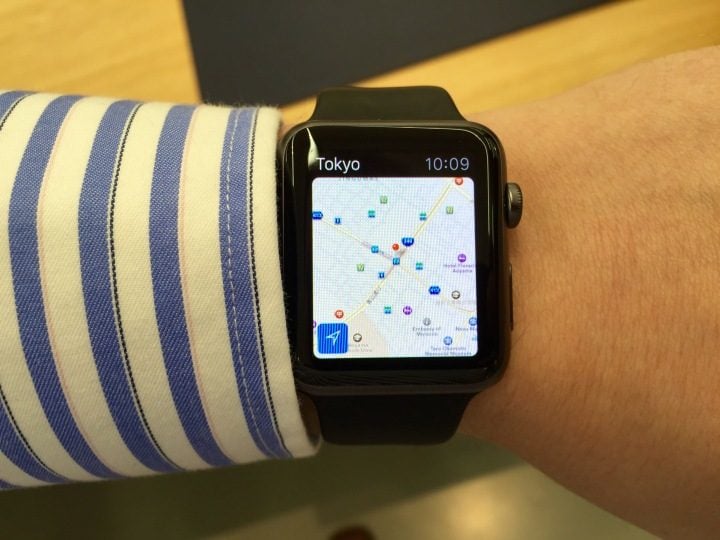 As for other updates coming to the Apple Watch, it's said that health and fitness tracking will see improvements, such as including a blood pressure monitor and sleep tracking features in the near future, with blood sugar sensors planned to release in the longer term.
The anti-theft Apple Watch security features will be a big addition to the new wearable, as there's currently no security measures on the device if it ever becomes lost or gets stolen.
Currently, if a thief wanted to steal an iPhone or iPad, they would essentially be stealing a paperweight, as the security measures on the iPhone and iPad are fairly robust, and thieves wouldn't be able to factory reset it and use it themselves.
However, the Apple Watch doesn't have this feature quite yet. This means that if someone grabbed your Apple Watch, they can easily factory reset it and either sell it for a profit or use it as their own Apple Watch, which could potentially encourage more Apple Watch theft than originally expected.
Apple introduced a feature called Activation Lock when it launched iOS 7 a couple of years ago. Activation Lock is a security feature aimed at preventing thieves from stealing iOS devices in the first place. How it works is when Find My iPhone is enabled on a user's iPhone, it locks that iPhone to the owner's Apple ID account, so if the iPhone is ever factory wiped, it will still require the original owner's Apple ID username and password in order to use.
It seems like a bit of an oversight on Apple's part not to include Activation Lock with the Apple Watch, since the iPhone has had this feature for a couple of years already.
Obviously, the Apple Watch is a different product overall, so we wouldn't be surprised if Apple was actually working on a version of Activation Lock for the new smartwatch as we speak.
However, the Apple Watch is most likely much more difficult to steal than an iPhone would be, seeing as how the Apple Watch is strapped to your wrist the entire time, making it much more difficult to just pick-pocket, but with an iPhone, a thief can easily pick-pocket the device without you even knowing.

As an Amazon Associate I earn from qualifying purchases.