Apple Watch Stock Dwindles as Shipping Estimates Slip
The Apple Watch was officially launched last week, and many users have already received their orders, but if you haven't ordered one and plan to do so, expect to wait until July to receive it.
Apple's website now provides a July shipping estimate for 42mm Apple Watch models, which is pushed back again from June, which was the previous shipping estimate. This isn't too surprising, as the Apple Watch has met high demand since launching, with Apple not having enough units made to fulfill all orders.
One of the biggest reasons for the delay in shipping the Apple Watch on time might be because of problems with manufacturing overseas. According to a recent report, one of the two suppliers that Apple uses for its new wearable accidentally manufactured faulty components, which put a setback on the assembly process.
Because of this, there's apparently fewer Apple Watch units to sell than what Apple may have been originally expecting.
Perhaps the good news for consumers is that instead of going ahead and selling faulty Apple Watches and eventually recalling them, Apple went ahead and recycled the defective units before they could leave the factory floor, and are instead manufacturing new units to replace the faulty ones.
Unfortunately, it isn't said how much of an impact this problem has had on the limited inventory of Apple Watches, but it's probably safe to say that it hasn't helped by any means.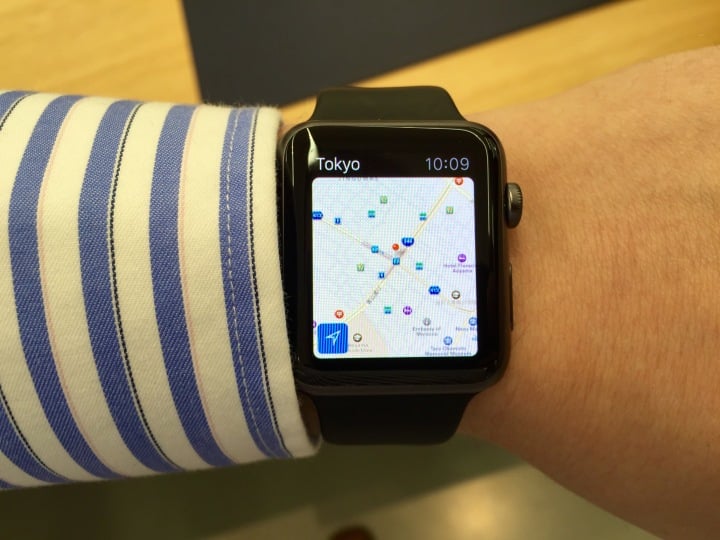 It's important to keep in mind that the shipping estimate push to a July time frame could just be a cautionary step taken by Apple, considering that we've now moved into May from April and Apple is simply just updating the same shipping estimates accordingly.
However, for anyone ordering an Apple Watch now, it wouldn't be surprising if the device was still back-ordered enough to warrant a July shipping estimate.
The Apple Watch won't be available in Apple Stores until June, which is something that the company has never done before. Usually, Apple will launch their products both online and in-store at the same time, but the Apple Watch marks the first time we're seeing a staggered release timeline for an Apple product.
This means that if you're planning to go to an Apple Store to buy an Apple Watch, you'll sadly be turned around at the door and be asked to order one online instead.
For now, though, if you want to try out the Apple Watch before buying it, you can schedule an Apple Store try-on appointment online, and after you figure out what size and model you want, you'll need to go online to Apple's website to order the Apple Watch officially.
If you were one of the first buyers to have pre-ordered the Apple Watch on April 10 and received a June shipping estimate, you may be in for a treat, as Apple has noted that even with short supply and strong demand, many Apple Watch orders could ship ahead of schedule.
The Apple Watch delivery date that many users were given when they pre-ordered their model probably aren't entirely accurate, as it's merely just an estimate. And especially if you were given a June shipping estimate (which is well over a month-and-a-half away), you may receive your unit before the summer month comes along.
Still, though, it's hard to say when the Apple Watch will finally keep up with demand, but hopefully it will happen sooner rather than later.

As an Amazon Associate I earn from qualifying purchases.