Apple Watch Target Release Arrives Online and In Stores
The Apple Watch is only available in a small handful of third-party retailers, but added to that list is Target, where the Apple Watch is now available to purchase, both online and in stores.
The Apple Watch was initially released earlier this year only in Apple Stores and on Apple's website. However, the company slowly expanded availability to other retail locations, including Best Buy, B&H Photo, and at Sprint and T-Mobile locations.
One of the largest retailers in the US is now selling the Apple Watch, though, so if you're looking for a new place to buy Apple's smartwatch, stopping in at Target will lead you to right place.
Target's website sells both the Apple Watch Sport and the stainless steel model in both 38mm and 42mm sizes. You'll also find charging cables for the device, as well as a good selection of Apple Watch Sport watchbands to choose from, although other style bands aren't available online, but they do have a few leather band options available in-store.
You can also buy AppleCare+ for your Apple Watch at Target as well.
It's been over a year since the Apple Watch was first announced and unveiled, and about seven months since the smartwatch was released to the public, but the popularity hasn't died down yet, and it was just recently when Apple released watchOS 2.0 with a handful of new features, including support for native apps right on the watch.
The Apple Watch released during a time when the smartwatch market was fairly saturated with all sorts of different models, mostly Android Wear devices, but the Apple Watch sailed through the sea of smartwatches and is one of the most popular options out there right now, and it certainly helps that the Apple Watch is the only smartwatch that is fully compatible with the iPhone.
Android Wear smartwatches do work with the iPhone, but the functionality is quite limited for obvious reasons. You can receive notifications on the wrist device, but you can't act upon them from the watch itself. Furthermore, you can still use Google Now and swipe through different cards, but there's really not much else you can do with an Android Wear device connected to an iPhone. This is where the Apple Watch is the ultimate choice for iPhone users.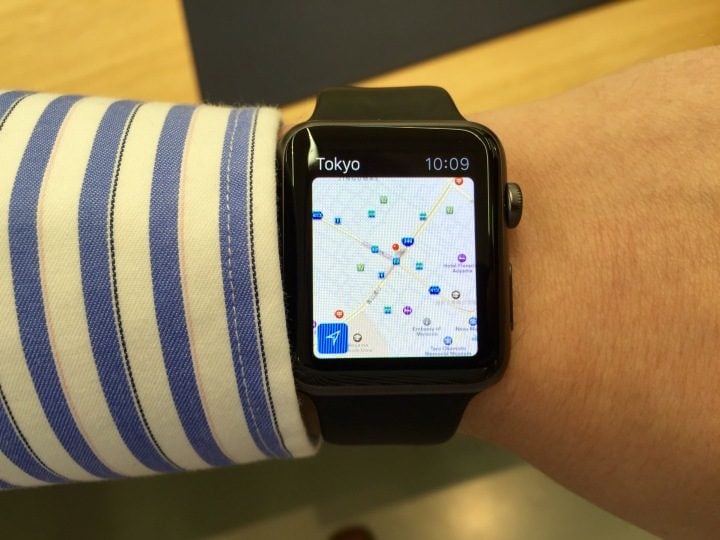 The Apple Watch comes with three different models with two different sizes each. First off, you have the Apple Watch Sport, which comes with a brushed aluminum design and starts at $349 for the 38mm version and $399 for the 42mm model.
A step up from that is the stainless steel Apple Watch, which comes with a chrome-finished stainless steel body and is priced at $549 for the smaller model and $599 for the larger version.
Finally, there's the Apple Watch Edition, which is an all-gold Apple Watch model that starts at a whopping $10,000 for the 38mm watch and goes up to $12,000 for the 42mm model. The Apple Watch Edition is obviously meant for those who have a bit of cash to blow on a gold watch.
Of course, it's not uncommon for people to spend that kind of money on watches, as a watch is one of the most crucial fashion accessories to complement any outfit, but most consumers will likely stay away from the Apple Watch Edition and instead focus on the Apple Watch Sport and the stainless steel Apple Watch.
Whichever model you decide on, you'll now have more places to shop for one when it comes time to buy, and Target is the latest store to be added to the list.

This article may contain affiliate links. Click here for more details.