Apple Watch Tattoo Problems Causing Issues for Inked Users
If you have tattoos on your wrists and own an Apple Watch, it's possible that the experience isn't going too well for you.
Many users who bear tattoos have been complaining about the Apple Watch's wrist detection not working properly because of the changes to their skin, and Apple has confirmed this on its support website, where it says that "permanent or temporary changes to your skin, such as some tattoos, can also impact heart rate sensor performance. The ink, pattern, and saturation of some tattoos can block light from the sensor, making it difficult to get reliable readings."
Of course, this is referring to the Apple Watch's heart rate sensor that's a part of the device's health and fitness tracking suite.
These Apple Watch tattoo problems for those who want to work out with an Apple Watch but have tattoos on their wrists. However, not all hope is lost, as Apple suggests getting an external heart rate monitor that you strap to your chest and connect to the Apple Watch over Bluetooth.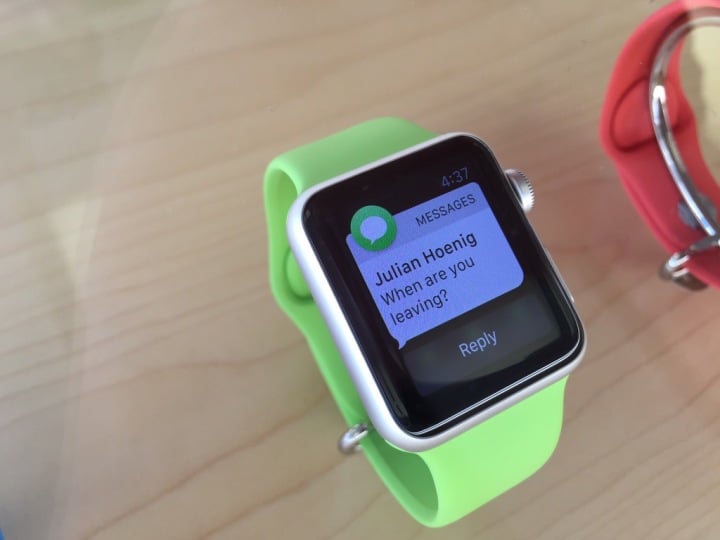 One thing to be aware of is that the Apple Watch will usually still work over tattoos that are a lighter color, but tattoos with darker colors, such as black, red, blue, etc. are said to be a problem for the Apple Watch's wrist detection.
Of course, this isn't the only Apple Watch problem that users have stumbled upon. There are a handful of issues that the device is having, including Bluetooth connectivity problems, battery life concerns, and even scratches that show up fairly easily on higher-end models.
The 316L stainless steel used on the mid-tier Apple Watch is actually softer and more prone to scratches than the Apple Watch Sport's aluminum casing, which we can't say is too surprising, as stainless steel in general is commonly known to scratch under even light wear and tear circumstances. If you want proof, just take a look at your old iPod that has scratches all over the shiny black plate. That's also made out of stainless steel, just like the Apple Watch.
Taking a rag with some metal polish can fix it right up, though, and it only takes a couple of minutes and just a little bit of elbow grease.
Apple announced the Apple Watch back in September at its iPhone 6 event and officially released the device last week. There are three different models of the Apple Watch with prices starting at $349 for the entry-level Apple Watch Sport, and then the stainless steel Apple Watch starting at $549, with the gold Apple Watch Edition priced at $10,000.
Unfortunately, if you're planning to go to the Apple Store to buy an Apple Watch, you'll need to rethink that strategy, as Apple has confirmed that you will only be able to order the Apple Watch online, as in-store availability won't be a possibility until June. In a memo that was released to Apple Store employees earlier this month says that the Apple Watch won't be in stock at retail locations throughout the month of May. Instead, buyers will be prompted to go to Apple's website to order one for the time being.
For now, those who want to try out the Apple Watch before they buy it can schedule an Apple Store try-on appointment online, and once they decide which model they want, buyers can go online again to order.
While the Apple Watch is seeing strong demand and short supply, you may be one of the lucky ones if you pre-ordered. The Apple Watch was put up for pre-order earlier this month, and many who ordered one were given ship dates as late as June, but it's still possible that these back-orders could still ship ahead of time.

As an Amazon Associate I earn from qualifying purchases.