30 Apple Watch Tips, Tricks & Hidden Features
If you're wanting to do more with your Apple Watch, here are 30 Apple Watch tips, tricks and hidden features that you may not have known about.
The Apple Watch was released back in April, and it's been well over a year since Apple first announced and unveiled the wearable device, but while you may have had plenty of time to get to know your Apple Watch and learn all about its cool features, there are perhaps some tricks that you may not know about.
The Apple Watch lets you do all sorts of different things, like make a phone call, send a text message, and receive notifications, but that's really just the tip of the iceberg.
Read: Apple Watch Review
While it's not exactly a phone strapped your wrist, it's a powerful device that's capable of doing many things, and if you want to learn all about the Apple Watch and it's many features, here are 30 Apple Watch tips, tricks and hidden features that you should know.
Create a Custom Watch Face
While Apple only gives you a small handful of watch faces to choose from, you can at least customize them to make them your own.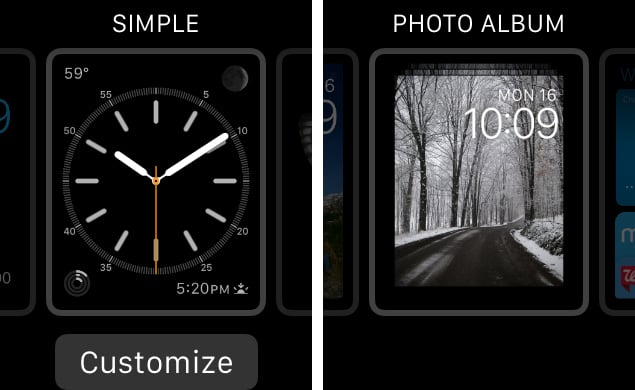 Apple allows you to change the accent colors on its watch faces, as well as choose different widgets to display on some watch faces. You can even use any photo as a watch face wallpaper of sorts.
Make & Answer Phone Calls
You may think that your iPhone can only make and answer phone calls, but your Apple Watch can do it too.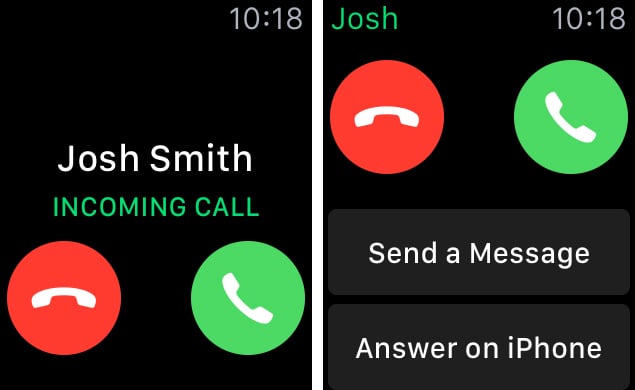 Thanks to a built-in microphone and speaker on your Apple Watch, you can answer phone calls right on the device if you don't feel like fishing your iPhone out of your pocket. You can also make phone calls from the Apple Watch.
The only downside is that you'll have to use speakerphone mode unless you have Bluetooth headphones connected.
Send & Receive Text Messages
Just like with phone calls, your Apple Watch can send and receive text messages as well.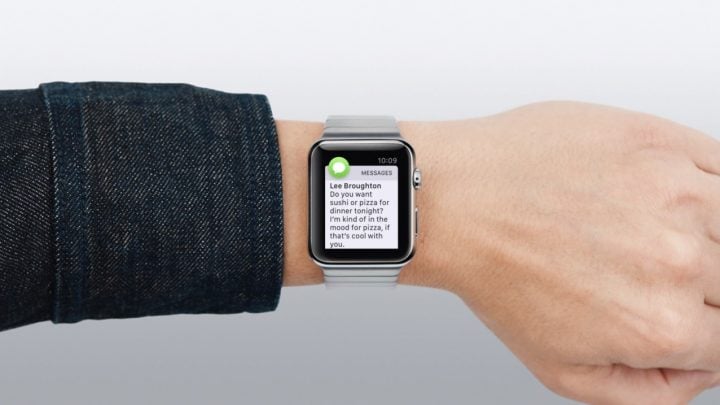 You can reply to text messages either by choosing from a list of smart replies that are already typed out, or you can use Siri's voice dictation feature to send a text message reply of your own. You can also send a number of animated emojis from your Apple Watch as well.
Send Your Heartbeat to Someone Else
A gimmicky feature of the Apple Watch is one that allows you to send your heartbeat to another Apple Watch user.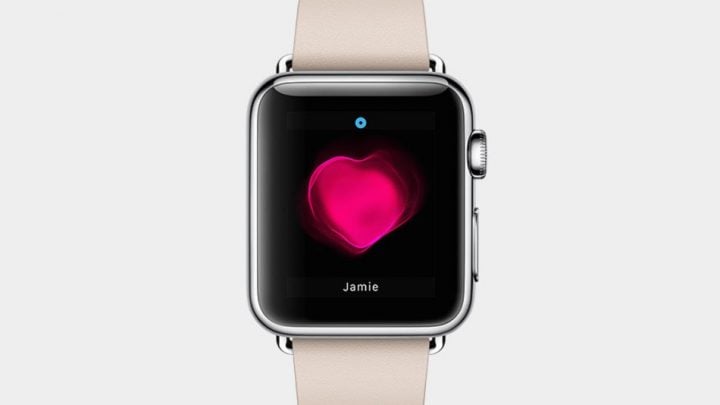 Not your literal heartbeat, but you can send another Apple Watch user in your contact list a vibration pattern that matches your heartbeat and they'll be able to feel it on their wrist.
To do this, select a contact from your Friends circle and then tap on the Digital Touch icon in between the call button and message button. From there, swipe over a couple of times and then hold the screen down with two fingers. When you lift up, it will send it.
It's not the most useful feature, but it's pretty cool nonetheless.
Use Apple Pay
Apple Pay is a pretty convenient way to pay for goods at the store, but an even more convenient way is one that doesn't involve pulling out your wallet or your iPhone at all.
You can use Apple Pay right on your Apple Watch by double-clicking the side button to bring up Apple Pay. From there, just hold your watch close to the pay terminal to pay. No need to authorize the payment through Touch ID or anything.
Use a Loyalty or Rewards Card
Like Apple Pay, you can pull up a store loyalty card or rewards card right on your Apple Watch and have the cashier scan it at checkout.
Just open up the Wallet app from the app layout on your Apple Watch and then choose the card you want to scan. It will display a barcode of the card that will be scannable by the cashier. No need to pull your iPhone out at all.
Quickly Go Back to the Last App Used
On the Apple Watch, you can access a specific app by clicking on the Digital Crown and then selecting the app from the app layout. However, there's another neat trick that you may not know.
If you exit out of the app, but then decide to go back to the same app, you can double-click the Digital Crown to immediately go back into the last app that you were in. It's not a huge feature by any means, but it can save some time.
View Calendar Events/Appointments
If you're like me, then you view your calendar a lot. Most of the time it might just be to quickly see what day a specific date lands on, which is why having your calendar on your Apple Watch is handy.
You can either open up the Calendar app from the app layout, or set your calendar up as a Glance or Complication on your watch face for quick access. You can find out more about Glances further below.
Get Directions
No longer do you need to pull out your iPhone to get directions to somewhere. Now you can just tell Siri where you want to go and she'll guide you there.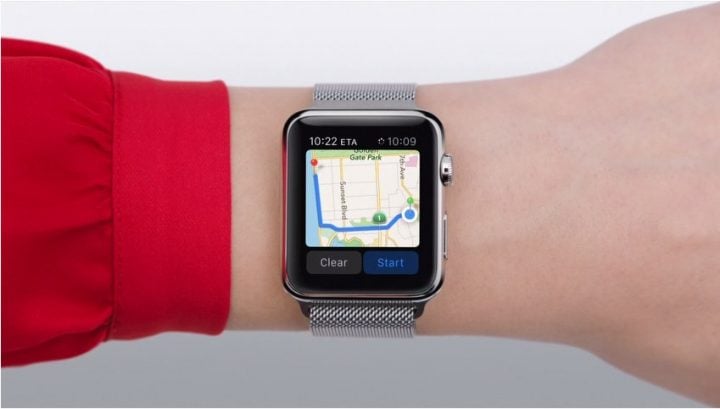 The Apple Maps Watch app isn't quite as feature filled as the iPhone variant, as it just gives you a list of directions, just like the olden days of MapQuest, but it will notify when a turn is coming up so that you don't have to keep looking at the directions.
Change the App Layout
The app home screen on the Apple Watch is a bit different than the app layout on the iPhone. Instead of apps laid out in a grid, they're pretty much just thrown out there and randomly organized.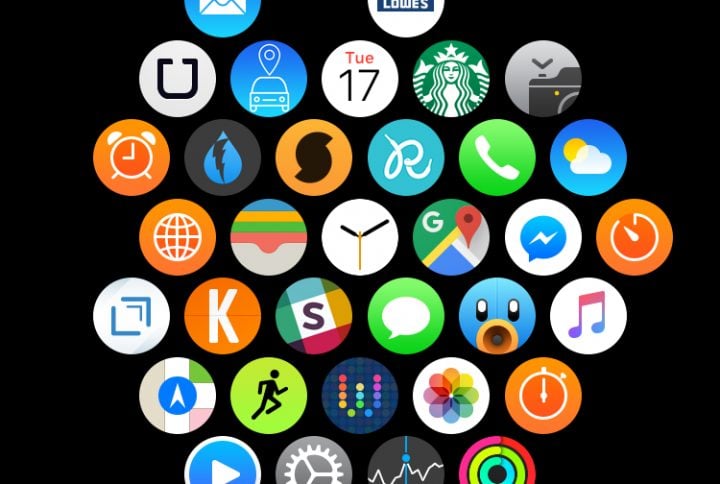 The good news is that you can change the app layout and switch around the position of apps. To do this, go into the Apple Watch app on your iPhone and tap on App Layout. From there, you can tap and hold on an app icon and then drag around to wherever you want.
Customize Notifications
By default, you'll receive every single notification on your Apple Watch, but there are some Apple Watch apps where you simply don't need to get notifications from.
Luckily, you can customize notifications and decide which specific apps you want to receive notifications for and which apps you don't. Do this by going into the Apple Watch app on your iPhone and tapping on Notifications. Then just tap on the toggle switch next to the app to turn off or on notifications.
Add Third-Party Widgets to Your Watch Face
A feature in watchOS that you can add to your watch face is Complications, which are essentially widgets that let you put all sorts of information on your watch face.
You can add third-party Complications from third-party apps on your watch face, and you can customize which third-party Complications are enabled by going into the Apple Watch app on your iPhone and selecting Complications.
Customize Glances
You can access Glances by swiping on the Apple Watch screen, which will bring up shortcuts to certain apps. They're not the full-fledge app, but rather mini versions that give you the most important information at a glance, hence the name.
To customize Glances, go into the Apple Watch app on your iPhone and select Glances. From there, you can choose which Glances you want quick access to by dragging and dropping Glances to and from the top section.
Force Close an App
The Apple Watch has an app problem, mostly that third-party apps are pretty slow and can become unresponsive or just misbehave, but you can force close an Apple Watch app if it's giving you problems.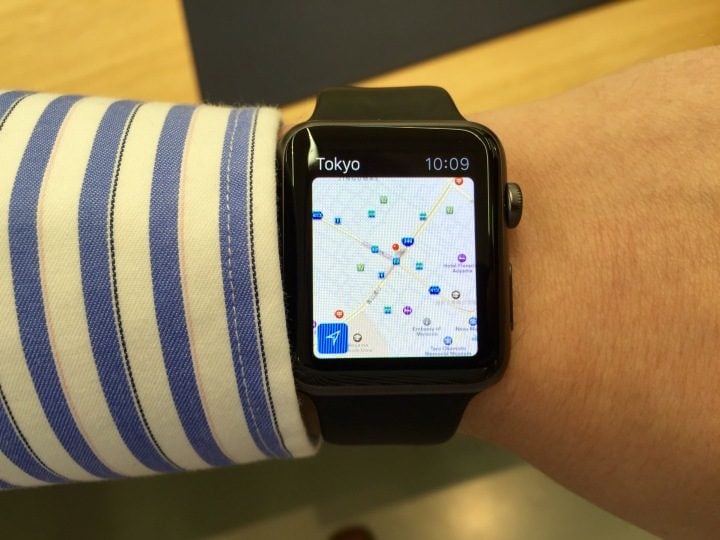 To force close an app, simply hold down the side button and wait for the power menu to appear. Release the side button and then hold it down again until the app closes and brings you back to the app home screen.
Make the Vibration Stronger
The Apple Watch provides haptic/vibration feedback when you get alerts and notifications and you can adjust how strong you want the vibration to be.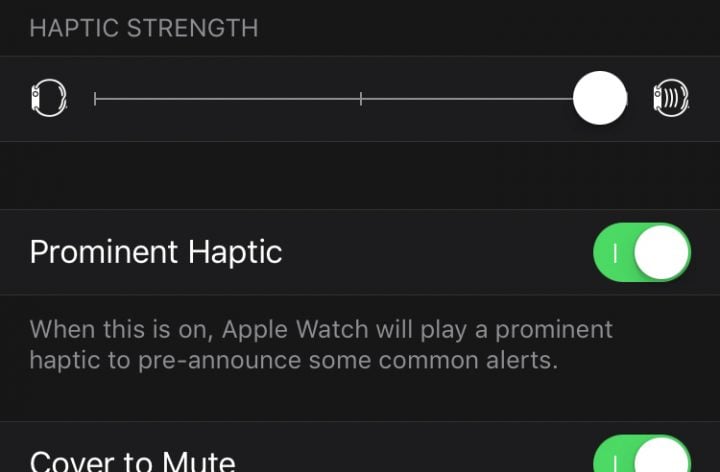 In the Apple Watch app on your iPhone, navigate to Sounds & Haptics. Under the section titled Haptic Strength, move the slider all the way up to max out the strength of the vibration that you'll receive for alerts. If you want an even stronger vibration, enable Prominent Haptic.
Disable Sounds in Alerts
Along with the vibrations, your Apple Watch can provide you with audible alerts as well, but seeing as how they're not really needed when vibrations are sufficient enough.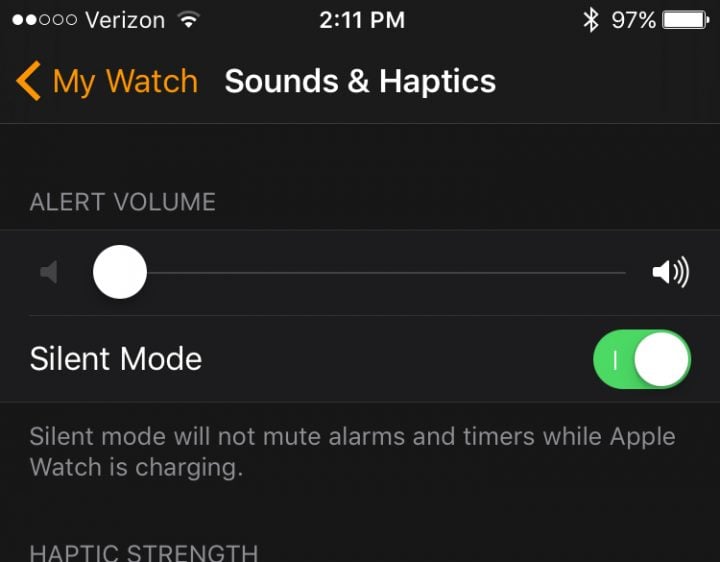 To silence audible alerts and just notify you with vibrations, go into the Apple Watch iPhone app and select Sounds & Haptics. From there, simply enable Silent Mode. This will mute all audible alerts, but you'll still receive vibrations.
Uninstall Apps
Not every iPhone app that you have needs to have the Apple Watch version installed on your wearable, so it's a good idea to uninstall Apple Watch apps that you don't use in order to free up space.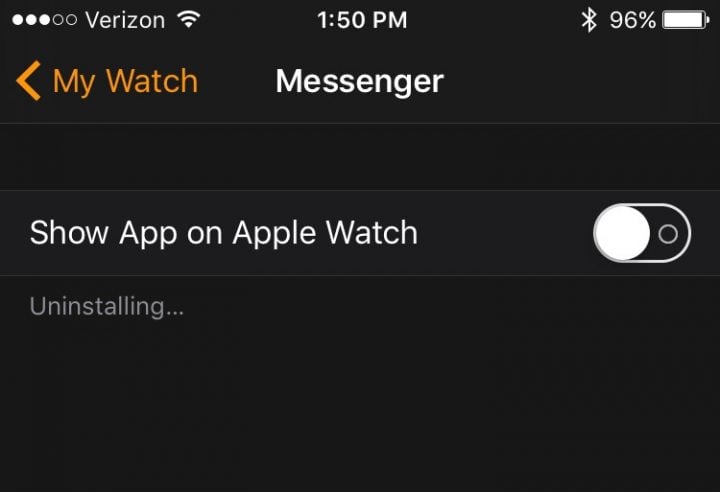 To do this, go into the Apple Watch on your iPhone and scroll down to the list of apps that you have installed. Tap on one and then tap on the toggle switch next to Show App on Apple Watch. This will uninstall the app from your Apple Watch, but the iPhone app will remain intact on your phone.
Enable a Passcode
To keep your Apple Watch more private and secure from thieves and other prying eyes, it's a good idea to enable a passcode on your Apple Watch. Plus, you'll need one in order to use Apple Pay anyway.
To enable a passcode on your Watch, go into the Apple Watch iPhone app and select Passcode, then tap Turn Passcode On. From there, you'll enter in a passcode on your Apple Watch to confirm and enable it.
Increase Text Size
Don't get me wrong, the Apple Watch screen is small, and for those who don't have good eye sight, it might be a good idea to make the default text a bit larger so that you can see it. The good news is that the Apple Watch lets you do this.
In the Apple Watch app on your iPhone, go to Brightness & Text Size. From there, you'll be able to increase or decrease the size of the text shown on the Apple Watch, as well as make the text bold so that it will stand out more.
Remote Camera Shutter
One cool trick that you may not have known about is that you can use your Apple Watch as a remote shutter and viewfinder for your iPhone's camera.
By opening up the Camera app on your Apple Watch, your iPhone's camera will automatically open up. From there, you'll see the camera's viewfinder on your Apple Watch screen and you'll be able to snap a photo right from your Apple Watch, as well as enable a timer.
Create Silent Alarms
If you sleep with your Apple Watch on, you can actually use it as an alarm clock of sorts instead of using your iPhone, which may or may not be on your bedside table.
You can open up the Alarms app on your Apple Watch and then press firmly on the display. Then select Add Alarm. When it goes off, your Apple Watch will simply vibrate to wake you up, which is great if you don't want to wake up your partner with a loud alarm.
Store Photos Locally
While many things are simply communicated over Bluetooth between your Apple Watch and iPhone (meaning very few things are actually stored on the watch), you can actually store photos on the Apple Watch independent of your iPhone.
Simply go into the Apple Watch app on your iPhone and select Photos. From there, tap on Synced Album and select a photo album on your iPhone that you want to sync with your Apple Watch. These photos will be synced, leaving a set of copies on your Apple Watch that are stored locally.
Change Apple Watch Bands
You can customize your Apple Watch's watch face, but you can also customize the watch band by changing them whenever you want.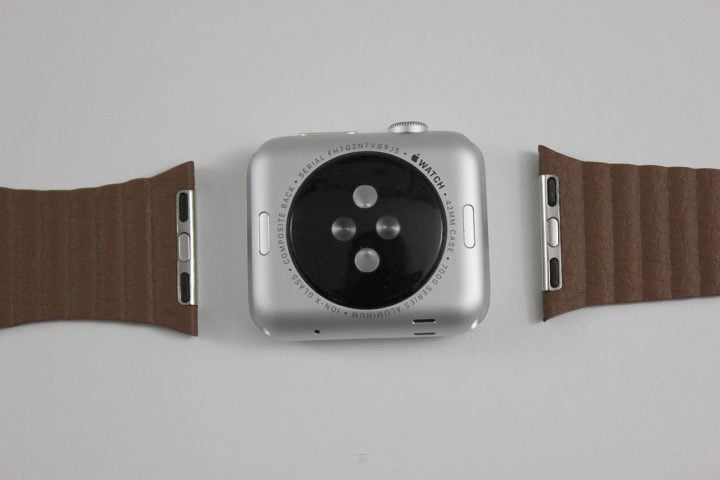 Apple sells a handful of different types of bands that can give your Apple Watch a new look, and it's really easy to switch out watch bands, as it only takes about 10 seconds if you're really quick.
Buy a Third-Party Watch Band
Speaking of changing watch bands, if you're not too fond of the price tags of Apple's own watch bands, you can buy third-party watch bands that look nearly identical to Apple's own offerings.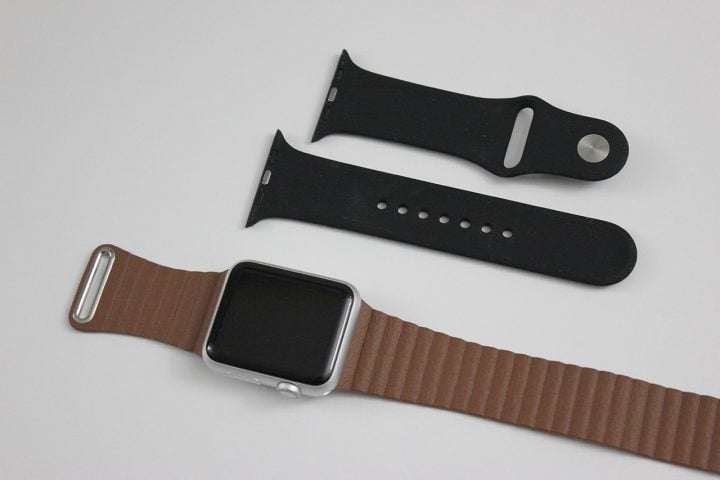 The best part is that these third-party watch bands are often way cheaper than Apple's own selection, so there's no need to break the bank if you want to give your Apple Watch a new look.
Take a Screenshot
Want to show off that cool new watch face? You could take a photo with  your iPhone, but you can also just take a screenshot and then share it with whomever.
To take a screenshot on your Apple Watch, simply press down on the side button and Digital Crown at the same time. The screenshot will then automatically save to your photos and will sync with your iPhone.
Track Your Workouts
While there are many third-party apps you can use to track workouts, the Apple Watch has a built-in Workouts app that can do it without the need for other apps.
Plus, the app takes the data it collects and adds it to the Activity and Health apps so that you can easily track it and look at your workout history.
Count Your Steps
If you didn't know, your Apple Watch automatically counts your steps and it can give you a rundown of your activity throughout the day.
Furthermore, it exports this data to the Health app and gives you a daily, weekly, or monthly overlook at your step count, allowing you to track how far you walk on a daily basis.
Monitor Your Heart Rate
Something else your Apple Watch does automatically is monitor your heart rate, and tracking it minute by minute so that it knows when you're working out or moving around more vigorously.
This data also goes into the Health app where you can see your average heart rate over the course of a period of time, and even shows you what your slowest and fastest heart rate was during the day.
Store Music Locally
Just like with photos, you can store music locally on the Apple Watch and play it right from the device without needing your iPhone's help.
Simply just open up the Apple Watch app on your iPhone and select Music. Then tap on Synced Playlist and select a playlist that you want to sync with your smartwatch. All of those songs will now be stored on your Apple Watch.
Connect Bluetooth Headphones
In order to play music from your Apple Watch, you'll need to connect a pair of Bluetooth headphones directly to the watch.
You can do this by opening up the Settings app on your Apple Watch and then select Bluetooth. Make sure your headphones are in pairing mode and they should pop up in the list to connect to.