Apple Working on iPhone with Invisible Buttons
It looks like Apple may be working on an iPhone model with invisible buttons that may launch in the future. It's unclear what plans for this smartphone model would be from the historically secretive company, but a recently discovered patent application suggests that Apple could potentially move away from its visible iconic home button on its iPhone, which has been a mainstay on the smartphone since the original iPhone launched in 2007.
The patent was originally discovered by Patently Apple.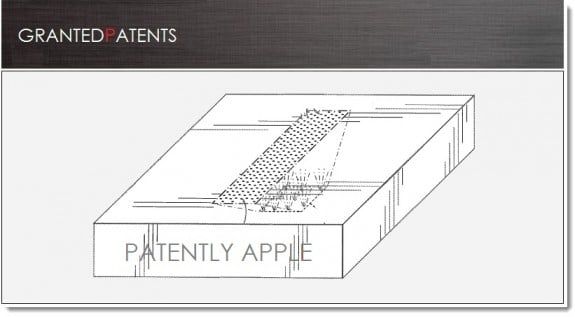 Apple's patent called "Disappearing button or slider" could make buttons, and specifically the home button, blend into the phone and virtually invisible to casually onlookers. According to the granted patent, Apple would construct the button with the same material as the body of the smartphone, and the company could potentially micro-drill holes that could be backlit if you place your fingers over the button. The micro-drilled holes would make the button seem non-existent when not backlit.
The company had previously experimented with more discrete features, like this button, on its MacBook series. With the iSight camera on its notebooks, Apple had created perforated holes next to the camera that appear non-existent when the camera is off, but will emit light when the camera is on to alert users that the camera is on and/or recording videos or capturing photos. The discretely placed light under the button makes for a cleaner display for the notebook.
And beyond the iPhone, this invisible button design could also make it to a DVD display, a notebook, or other screens where controls could be hidden away unless the application calls for a select button.
And though Apple has applied for and been granted this patent, it's unclear if the company intends to ever commercializes this invention.
We've also heard of a discretely placed fingerprint sensor that was rumored to be coming to the iPhone 5S where the sensor is covered by glass that could turn clear to reveal the sensor when needed, or the glass could change colors with a charge of electricity, much like privacy glass, when the sensor is not in use to hide away the technology.

As an Amazon Associate I earn from qualifying purchases.