Apple Working on Mobile Payment Plans According to Wall St. Journal
According to the Wall Street Journal Apple is moving deeper into plans for a mobile payment option that would allow consumers to use an iOS device to pay for physical goods in stores. The Wall St. Journal is basing its story on comments from sources as well as information that Apple has made a personnel change moving Jennifer Bailey into a position to build out an online payment system. Ms. Bailey was previously in charge of running Apple's online stores.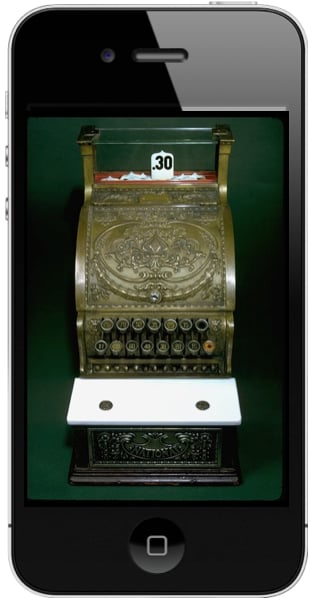 The move into a payment system for physical goods and services would potentially make use of Apple's vast store of consumer credit cards via iTunes, the iBeacon service, and Apple's Touch ID which can verify a user via fingerprint. Apple already has quite a business selling digital goods such as movies, and music, and through its Apple Store Apps customers are able to purchase some products in physical Apple Store. But this move would have consumers able to use their iPhones to purchase goods in other retailers as well.
The mobile payment landscape is shaping up into a battlefield that includes players such as PayPal, Google, Square, Isis, and other players. Keys to forging relationships with retailers will be the ability to provide customers (Apple's store of credit cards) and a secure transaction method. The Wall Street Journal speculates that Apple could provide merchants and consumers the option to automatically fill in credit card information that is stored in iTunes with a consumer's identity verified via Touch ID.
News surfaced recently that Apple had applied for a patent covering wireless payments for goods through via a form of Bluetooth like the iBeacon service, which is also adding some currency to this dollars and cents speculation.