WWDC 2014: What to Expect from Apple
Next week, Apple kicks off its annual developer conference where the company is expected to show off not only iOS 8 for iPhone and iPad but also its new OS X 10.10 update for Mac. With WWDC 2014 just over the horizon, it's time to take a look at what to expect from one of the biggest events of the year.
Earlier this year, Apple announced that it would be holding its annual WWDC conference at its usual spot, the Moscone Center in downtown San Francisco. In its initial announcement, Apple noted that WWDC 2014 would kick off on June 2nd. Weeks later, the company confirmed that its keynote would take place on June 2nd at 10AM PST.
While WWDC 2014 will be a week long event aimed at Apple's numerous developer partners, the keynote will be the most important part of the show for consumers because that's where Apple is expected to detail new products.
In its announcement, Apple revealed plans to show off the "the latest innovations, features and capabilities of iOS and OS X." While it didn't come right out and confirm new iOS and OS X updates, it's clear that they will play a major role at WWDC 2014. And unsurprisingly, iPhone, iPad and Mac users are excited about what's to come.
In the build up to Monday's keynote, Apple has begun preparing the conference halls, lining the halls with banners that exhibit bright colors and mantras aimed at developers. In the days leading up to the event, we've also heard more and more about Apple's plans for consumers. And that's what we want to take a look at today.
With WWDC 2014 set to kick off in just a few short days, we want to take a look at what we expect consumers should, and should not, expect from Apple's big day next week.
A Way to Watch WWDC 2014 Live
Typically, in the build up to an Apple event, consumers are left wondering whether or not they'll be able to tune in live to watch all of the announcements unfold. Fortunately, Apple killed all of the suspense earlier this week when it revealed that it will be hosting a live stream for those unable to attend WWDC 2014.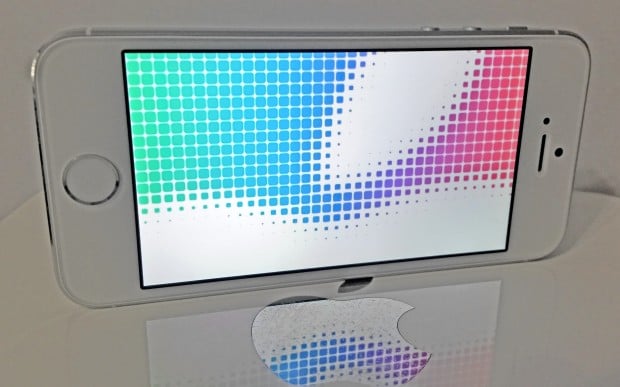 Apple's keynote will begin at 10AM PDT on Monday, June 2. To view the stream, viewers will need Safari 4 or later on OS X, iOS 4.2 or later on the iPhone or iPad, or QuickTime 7 on Windows to view the stream. Those wishing to stream the event on an Apple TV will need a second or third generation Apple TV with the OS version 5.0.2 or later.
The link for the live stream will likely become available on Apple's website just minutes before the actual keynote.
The Usual
Apple's keynotes and launch events are fairly predictable given that the company has stuck to a similar formula for many years. It's a working formula and the powers that be likely see no reason to switch things up now. So, what does this mean for WWDC 2014? It means that we expect the keynote to go down like Apple keynotes of the past.
This is a developer event so expect Apple to discuss the successes of the App Store, the value of its developer partners, and perhaps invite one or two out on stage for demos. This event is as much  about Apple's new operating systems as it is about the third-party applications that drive Apple's mobile marketplace. Expect an intense focus on the App Store.
Consumers should also expect a fairly lengthy keynote. Last year's WWDC 2013 keynote lasted a solid two hours before Apple pulled the plug and we wouldn't be surprised if this year's keynote spanned over a couple of hours as well. The new version of OS X, OS X 10.10, is expected to bring massive changes and iOS 8 isn't expected to be a small update either. It will need ample time to show these updates off to developers and consumers alike.
Keep in mind, this is an Apple event, so don't expect the corniness that often pervades Samsung launch events. Don't expect an orchestra, Broadway actors or a bunch of pomp and circumstance.
iOS 8 for iPhone & iPad
Apple says that it plans to showcase changes to its iOS software and all signs point to the arrival of its new iOS 8 update for iPhone and iPad. Expect iOS 8 to be shown off, on stage, sometime during Monday's keynote.
iOS 8 isn't expected to bring another massive shift in design but it is expected to bring a number of new features to owners of Apple's mobile products. Among them Healthbook, an app that will supposedly track a user's health and fitness with multiple pieces of information in one place. It will likely use the Motion M7 processor in the iPhone 5s, and a similar one in the rumored iPhone 6, as well as connect to an iWatch or other accessories to measure health data.
The new update is also expected to bring changes to Siri, Apple Maps, the Notification Center, and iTunes Radio. Rumors suggest that it will also bring VoLTE support to iPhone users and split-screen multitasking to iPad users.
Apple is also expected to tie in home automation to its software announcements, something that could turn the iPhone into the ultimate remote control for the household.
Consumers should expect two iOS 8 announcements beyond its features. First, an iOS 8 release announcement. We expect Apple to hint at a fall release date for iOS 8 given that iPhone 6 release date rumors all point to the fall. New iOS updates historically have accompanied new iPhone releases and we're expecting the same here.
We're also expecting Apple to deliver an iOS 8 beta ahead of its release. The beta will not allow developers to prepare for the public release but it will also allow Apple to iron out any major issues impacting the new software. OS X's latest beta was opened up to the general public but we're still not sure if Apple will do the same with iOS 8. At the very least, expect a closed beta for paying developers.
OS X 10.10 for Mac
According to Mark Gurman from 9to5Mac, iOS 8 may not be the star of the show. Instead, Apple is expected to put an emphasis on OS X 10.10, its next version of Mac software, and an operating system that is rumored to be coming with sweeping changes.
While it may not be called OS X 11, OS X 10.10 is expected to be vastly different than the OS X 10 Mavericks update that arrived in the fall of last year. OS X 10.10 is said to come with a flatter and simpler look all around but the changes aren't said to be as drastic as the jump Apple made from iOS 6 to iOS 7. iOS 6 looks nothing like iOS 7.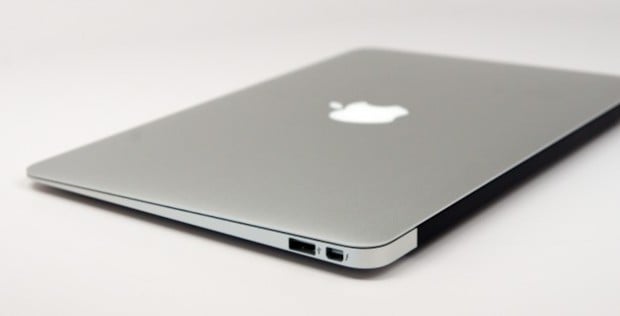 New features are said to include OS X support for Siri, as well as iOS AirDrop compatibility, but it's not said whether or not these features will be done in time for the release of OS X 10.10.
Like iOS 8, OS X 10.10 likely won't be released any time soon. Instead, Apple will likely drop it into a beta program ahead of its release, expected to take place sometime this fall. OS X Mavericks was released five months after it was unveiled on stage at WWDC 2013. iOS 7 was released after four months in the beta program.
New Hardware
Earlier this month, Gurman suggested that Apple has new hardware planned for WWDC 2014. While the details weren't and still aren't clear, rumors are pointing to two possible unveils.
The first, a MacBook Air with Retina Display. Analyst Ming-Chi Kuo and the well respected NPD DisplaySearch both believe that Apple will introduce a MacBook Air with Retina Display sometime this year. It's expected to feature a new display with 2304 x 1440 resolution with low power output.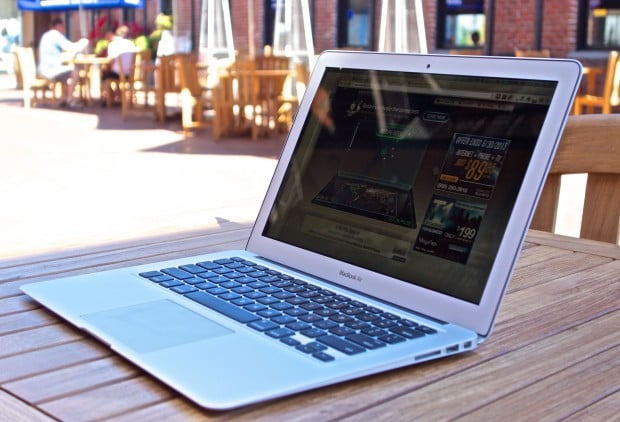 The other rumored hardware announcement is a new low-cost iMac. iMac shipping times recently slipped, a slip that has fueled rumors of an imminent announcement. Those shipping times have since returned to 24 hours.
Kuo, in a note shared by MacRumors, suggests that a low cost iMac could bolster the company's shipments by as much as twenty percent.
"Our surveys indicate that Apple's last iMac model, released at end-2012 with an all-new-design, shipped fewer-than-expected units in the worldwide market. We think the price was set too high and the model failed to make an impact in critical foreign markets like China. We thus think Apple may offer a budget iMac model to push shipments among non-US markets in the face of solid competition from Levono (CN), HP (US) and other rivals.

We are optimistic that a budget iMac would boost overall iMac shipments to grow 10-20% YoY in 2014."
Given that Apple just recently refreshed the MacBook Air smart money should be on Apple introducing new versions of its iMac at WWDC 2014.
No iPhone 6, iPad Air 2, Apple TV, or iWatch
WWDC 2014 should be chock full of new products but there are five products in particular that aren't expected to make an appearance on stage during Apple's keynote.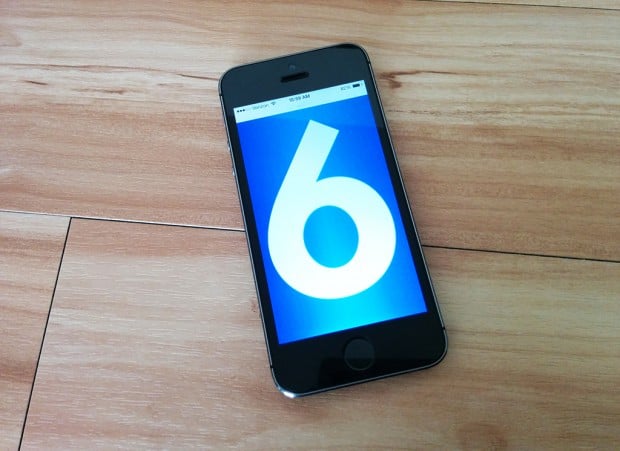 According to Recode, Apple will not be showing off a new Apple TV or its fabled iWatch at WWDC 2014. As for the iPhone and iPad, iPhone 6 release date rumors consistently have pointed to an arrival in the fall, either in August or September. An unveiling at WWDC 2014 would come as a complete and utter shock.
As for the iPads, Apple is likely in no hurry to replace them. The iPad mini with Retina and iPad Air are both less than a year old and both are widely considered to be Apple's two best tablets of all time. Rumors point to a refresh later on this year but consumers should not expect one to happen at WWDC 2014.

As an Amazon Associate I earn from qualifying purchases.