Apple WWDC Keynote Video Now Available
Apple's gone ahead and published the full 2011 World Wide Developers Conference keynote presentation. The video is available at Apple.com and runs for 118 minutes.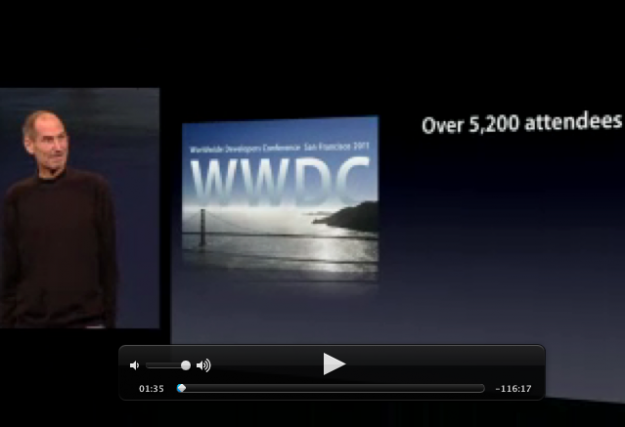 The 2011 WWDC keynote includes the introduction of iOS 5, iCloud and OS X Lion. With a focus on software, Apple did not introduce a new iPhone or other hardware, which has become the norm at the conference over the past few years.
The Apple WWDC keynote presentation can be viewed on any Mac or PC that has Quicktime installed. The video can also be viewed on any iPhone, iPod Touch or iPad.
Visit Apple.com to view the WWDC keynote.

As an Amazon Associate I earn from qualifying purchases.