Apple Yanks Youtube from iOS 6
Apple will no longer include YouTube in iOS going forward, but users will still have options to watch videos of cats on their iPhones and iPads.
According to 9To5Mac, Apple removed the YouTube app from the most recent iOS 6 beta 4.
The change was a surprise at first, but Apple soon told The Verge that it simply doesn't have the YouTube license anymore.
Apple's official statement is:
Our license to include the YouTube app in iOS has ended, customers can use YouTube in the Safari browser and Google is working on a new YouTube app to be on the App Store.
So without the app users can still watch YouTube videos from the mobile website, and Google will eventually make a YouTube app for the App Store for better viewing. The YouTube mobile website currently offers "HQ" video, but doesn't yet offer HD video. We hope the Google-made YouTube app will offer better video quality.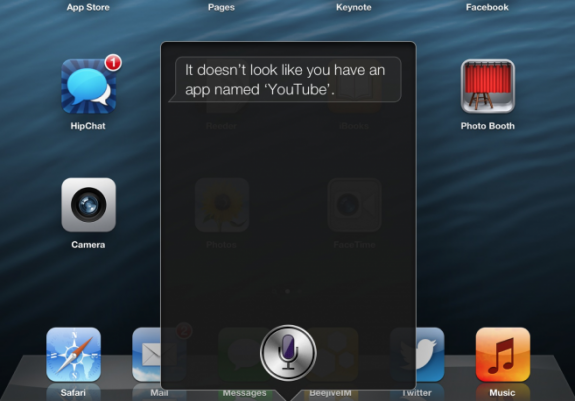 YouTube is the second Google-powered app Apple removed from iOS 6. The company previously announced a new Maps app that eschews Google Maps for a map service built from an amalgamation of sources. The only difference with YouTube is we doubt Apple will try to start its own online video service or app.
While the lack of a YouTube app might confuse some users at first, it's probably for the best. If Google's iOS YouTube app is anything like the Android YouTube app, it will be much better than the current iOS YouTube app, which hasn't seen many updates since the first iPhone debuted in 2007.